04dec(dec 4)8:30 am05(dec 5)6:00 pmNext Block Expo 2023CineStar Cubix Alexanderplatz, Rathausstr. 1 · 10178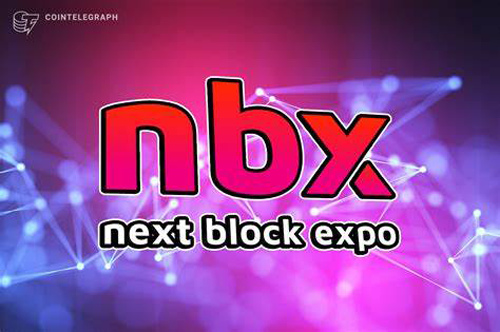 Event Details

Next Block Expo 2023. The Blockchain festival of Europe will be held on 4 – 5 December 2023 at the CineStar Cubix Alexanderplatz.

Here are some of the tracks that will be featured at the festival:

DeFi
Taking Control Over Your Money

Decentralized Finance – or short DeFi – has grown from a wild experiment into a powerful force, striving for a more transparent and accessible financial ecosystem. Everyone can access decentralized protocols anytime and make their own financial decisions regarding investments, savings and trading.

Learn more about the newest DeFi trends, exciting projects, and the most significant challenges to overcome.

Blockchain Gaming
Games Monetization Re-designed

Thanks to the rapid growth of non-fungible tokens (NFTs) and more scalable blockchain infrastructure, modern gaming experiences feature actual ownership of in-game assets and sustainable token economies.

Hear about the newest "Play-and-Earn" games, industry best practices, and the underlying cutting-edge technology.

Metaverse / NFT
Entering a New Reality

The Metaverse has been one of this year's biggest trends, with many big tech companies and the whole Web3 movement trying to shape a new, fully immersive virtual reality. NFTs, on the other side, are a central building block for these experiences and act as proof of ownership for potentially anything.

Witness about the newest advances in NFT use cases and how the Metaverse takes shape.

Head over to the Next Block Expo 2023 event site to register.

Head back to Blockchaingamer.biz for more events.
Time

4 (Monday) 8:30 am - 5 (Tuesday) 6:00 pm CET
Location

CineStar Cubix Alexanderplatz

Rathausstr. 1 · 10178