11augallday12Blockchain Game Hackathon - New YorkNormally, I would suggest that you bring some extra caffeine to get ready for this 48-hour DApp hackathon… But since you are in a city that never sleeps — it won't be necessaryGalvanise, 303 Spring St, New York, NY 10013, USA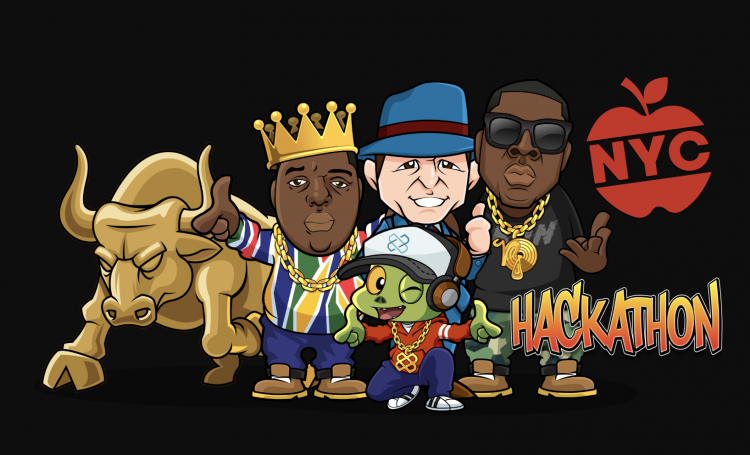 Event Details

Loom Network, in partnership with Consensys bring you the latest in a now-famous line of hackathons spanning the world.

If you are a complete beginner, this event might not be for you, though.

In fact…
There are Prerequisites for Attendance:
Experience with game development (Unity, Cocos, JavaScript, etc.) — this is a MUST!
Interest in building apps on Ethereum (technical knowledge not required — the Loom Network team will be at the event to help you through building your first DApp)
Laptop (macOS/Linux/Windows 10)
Energy, enthusiasm, and creativity
Not to brag, but every game developer who has played around with the Loom SDK in past hackathons has raved about its ease of use.
So, you'll be WELL ARMED to code up some incredible projects 😉 — see examples.
Plus, since we are co-hosting this event with our friends at Consensys (which is a venture production studio that builds infrastructure and applications focused on Ethereum) and Galvanize (which is a technology co-working space for startups) — you'll have 1-on-1 access to some of the best mentors in the game 😉
Not to mention, this is one of those rare times that our Co-founder and CEO Matt Campbell will be flying in to New York City (from Bangkok) to give you the "inside scoop" on making your DApp successful.
When you arrive…
You will be given a copy of the Loom SDK — feel free to familiarize yourself with the documentation before you arrive.
…and after you are fully set up, you can begin using our game SDKs for Unity, Cocos, Phaser.js, Truffle/Web3, or JavaScript to build a DAppChain game.
The Loom SDK also comes with built-in example DApps you can simply download and run with minimal setup time.
For example…
A Unity-based side-scrolling adventure game, a social network, and browser-based games using Phaser and WebSockets are some of those example DApps that can be run out of the box.
Think of those as the "Hello World" equivalent of what's possible with our SDK.
At the end of the event, you'll be judged by a panel from both Loom Network and Consensys.
Other than serious bragging rights — finalists will win exciting prizes, as well as an opportunity to be hired by Loom Network or Consensys (full-time or part-time) to build groundbreaking scaling technology for Ethereum.
Send Us Your Code to Apply to Attend!
If you are an experienced Unity and/or Javascript game developer and would like to apply, please email your Github link to [email protected]with the subject "NYC Hackathon" — Deadline to apply is August 4, 2018.
Also, if you are planning on attending this hackathon, I would highly recommend that you watch this interview with our Co-founder James Martin Duffy and our friends at ConsenSys to get a head start on what's possible with the Loom SDK.
Question for you…
Time

august 11 (Saturday) - 12 (Sunday)
Location

Galvanise

303 Spring St, New York, NY 10013, USA