21janallday22Blockchain Gamer Connects LondonCrypto Games Conference is the first international conference dedicated to games and game services with use of blockchain and cryptocurrencies.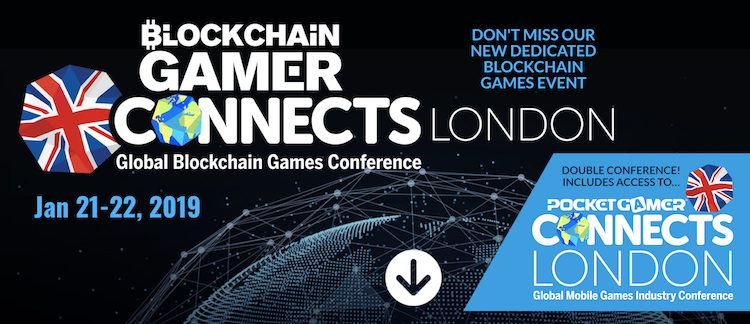 Event Details

Blockchain technology has the potential to truly revolutionize the games industry, whether through the creation of a whole new category of Dapps, enabling secondary markets for in-game digital assets, creating new models for rewarding players, or the 101 other uses that are currently being conceived.

There are incredible opportunities and big rewards on offer, but there's no shortage of issues to navigate, pitfalls to avoid and trends to stay abreast of in these very early days.

Which is precisely why we're launching Blockchain Gamer Connects.

The games industry is about to change for good. Get ahead of the game at our brand new, dedicated conference.

Whether you book for Pocket Gamer Connects, PC Connects or Blockchain Gamer Connects, your ticket will get you into all three shows.

Not only is that remarkable value for money, but it also means that you have access to more content from more world-class speakers and more networking opportunities.

We'll reveal details about PC Connects London soon, including its conference tracks, speakers and side events. But if you want to get involved, Early Bird tickets are available for a 20 percent discount. Book now!

Continue the discussion in our Telegram group and don't forget to follow BlockchainGamer.biz on Twitter, Facebook, and YouTube.
Time

january 21 (Monday) - 22 (Tuesday)