How Catappult is using blockchain to kickstart alternative Android app stores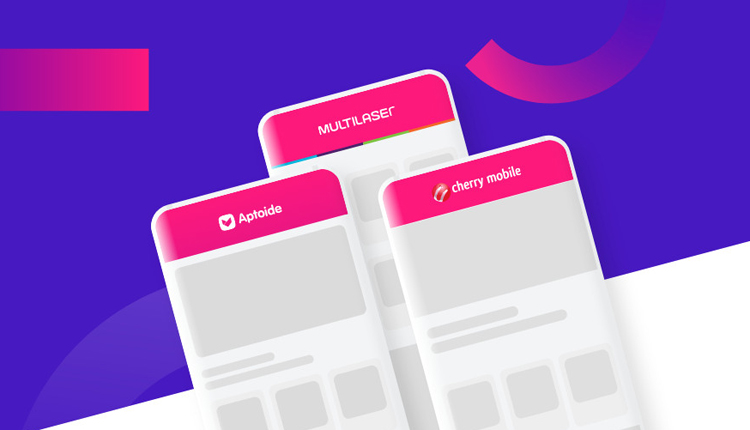 CEO Álvaro Pinto gives the vision
With the Apple and Google app store duopoly undergoing its latest bout of disquiet, it's an opportune time to ponder the potential of distribution methods more disruptive than just tweaking the 70:30 revenue split.
And that's where alternative app ecosystems such as Catappult hope to make the running.
Blockchain solves many of the monetization issues with app stores.
Catappult is a blockchain-based content platform, which enables operators and OEMs to run their own Android-based app stores, while providing developers with an easy way of distributing their games to all those stores.
Developers first
Ensuring simplicity for developers, what's important about Catappult is its Unity Editor integration, which provides a straightforward, "zero coding" flow to generate an APK file and send it directly to the Catappult platform. App store operators can then select the content they want to distribute to their users.
Launch partners include Aptoide, which has 220 million active users, Philippines outfit Cherry Mobile, and Brazilian OEM Multilaser, with more announcements expected soon.
As for the blockchain element, Catappult uses the Ethereum-based AppCoins protocol that was spun out of Aptoide following its $17 million ICO in late 2017. Catappult itself is a sister company of Aptoide.
"Blockchain solves many of the monetization issues with app stores," comments Catappult CEO Álvaro Pinto, of the vision to connect app marketing with user engagement.
"And using Catappult makes it easy for developers to use blockchain without having to create their own tokens."
Using what it labels 'Proof of Attention', AppCoins enables developers to reward users with APPC credit tokens for downloading and playing their games, typically for a couple of minutes. These can then be spent on in-app purchases across all games integrated with the token.
"We use smart contracts to split the revenue so everyone gets paid their cut immediately," Pinto points out.
In the context of the pressure on the standard 70:30 split from the likes of the Epic Store, it's also worth noting developers will get at least 81% of revenue, with the remainder being split between Catappult and the app stores.
Overcoming initial inertia
Of course, revenue split isn't worth anything unless there's revenue there to split, and this is the biggest challenge for Catappult and AppCoins to overcome.
Organic activity is currently best described as experimental with 50 apps live and 9,400 in-app purchases registered during December.
This is mainly because the number of games rewarding users with APPC remains small. The usual issues of educating users remains an ongoing challenge too.
Yet Pinto is convinced the ecosystem is correctly set up in terms of providing suitable incentives for each element of the value chain. All that's required is kickstarting the flow of tokens, something AppCoins is attempting to do in the short term by directly rewarded developers with APPC via its Incentive Program.
Further down the line another interesting option is for users to gift APPC tokens, both to other users – important for unbanked users – as well as donating them to their favourite developers; something that is already starting to happen.
"Things like that are easy to do with blockchain but very hard to do with fiat," Pinto says.
"We're focused on providing a low friction experience for users, even if most of them aren't aware of blockchain or even that we run on a blockchain.
"But this is new technology. It takes time."
You can find out about about Catappult via its website. 
And continue the discussion in our Telegram group and don't forget to follow BlockchainGamer.biz on Twitter, Facebook and YouTube.