Speaker profile: William Quigley, ​WAX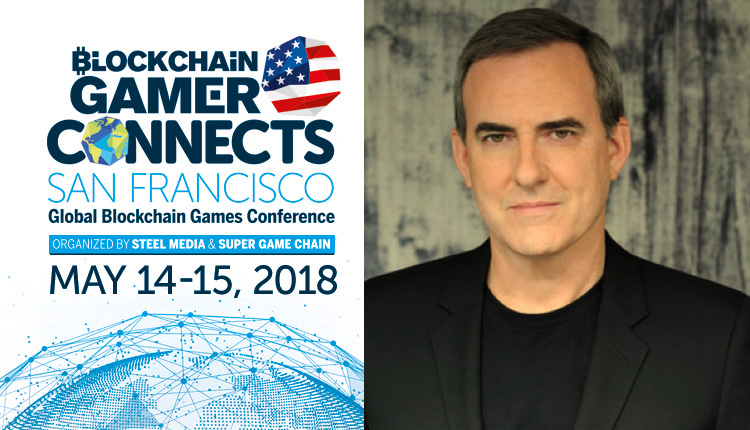 Find out more about one of the 40 world-class blockchain gaming speakers appearing at Blockchain Gamer Connects San Francisco
William Quigley, ​CEO at WAX is one of 40 world-class blockchain gaming speakers appearing at Blockchain Gamer Connects San Francisco on May 14-15. To hear him speak in person, book your ticket now!
Q: What do you do?
A: CEO at both OPSkins.com and WAX. Investor in digital assets. Venture capitalist.
Q: What makes you most excited for blockchain gaming?
A: In a word: Tokenization. The ability to tokenize in-game assets will change gaming forever, and may even lead to gamers purchasing in-game assets for purposes other than playing the game itself (while still retaining the consumptive value within a given game). The WAX Platform enables users to tokenize their gaming assets and instantaneously buy and sell gaming assets from other players without clicking off their screen. With our simple blockchain-enabled widget, all users will be able to immediately purchase assets from one another without frictions.
Q: What are your thoughts on the way the sector has grown in the last 12 months?
A: Remarkably fast growth that is reminiscent of the initial growth of Flash-based games.
Q: What major trends do you predict for blockchain gaming in the next 12 months?
A: Innovations in onboarding of users and general gameplay that ditch the painful 'crypto' user experience in favor of more intuitive, mass market-friendly user interfaces.
Q: Which part of Blockchain Gamer Connects/PGC San Francisco are you most looking forward to and why?
A: Game developers who can bring real game mechanics to blockchain games.
Don't miss your chance to hear Quigley speak about the Satoshi future and the case for blockchain and cryptocurrency investing at Blockchain Gamer Connects San Francisco, at 12:00 on Tuesday May 15. Book your ticket now!
About The Speaker
William Edward Quigley​ is CEO of OPSkins, the world's largest marketplace for video game virtual items and CEO of WAX (Worldwide Asset eXchange), the first decentralized marketplace for trading those items. He is also Managing Director of Cashel Enterprises, a cryptocurrency focused investment vehicle.
Cashel has incubated and invested in over 40 Bitcoin, blockchain and cryptocurrency related investments. Quigley co-founded many transformative crypto companies including Tether, a USD derivative adopted by many of the world's leading crypto exchanges and GoCoin, a pioneering crypto payments processor.
He and his business partner Jonathan Yantis – OPSkins COO – were early backers and the largest investors in Mastercoin, the technical forerunner to Ethereum and the world's first ICO. The Mastercoin team invented the concept of a blockchain based smart contract.
Prior to forming Cashel, William co-founded Clearstone Venture Partners, a $700 million early stage focused venture capital firm where he concentrated on Internet investments. He also co-founded the world's first consumer Internet venture capital firm, idealab Capital Partners, and led Internet incubation efforts at idealab, the most successful consumer Internet incubator of the Web 1.0 era.
Prior to Clearstone, William spent seven years in a variety of business planning and new venture roles at The Walt Disney Company. His tenure at Disney included finance and operational roles at Euro Disney, the Disney Store retail chain and Disney Consumer Products.
He oversaw strategic planning and finance activities for the Walt Disney Company's licensing division, the world's largest consumer products licensor. William also co-managed Disney's Merchant Banking Group, where he negotiated and structured acquisitions and equity investments in the company's strategic licensees.
Prior to Disney, William was a Senior Consultant with Arthur Andersen's Financial Services Group. At Andersen, William assisted banks and S&Ls in their asset securitization and risk segmentation efforts (prior to the idiots getting too clever for their own good and almost destroying the modern financial system). He also advised Japanese banks on their US market entry strategies.
About Blockchain Gamer Connects San Francisco
More than 400 blockchain gaming delegates will gather at the Bespoke venue on May 14-15 for Blockchain Gamer Connects San Francisco. Over the two days of the event, there will be 40 expert speakers addressing the key issues for the blockchain gaming  industry, from global trends and new tech to tips, tricks and strategies. Tickets are selling fast, so don't miss out – get yours now!