Speaker profile: Jimmy Chen, Blok.Party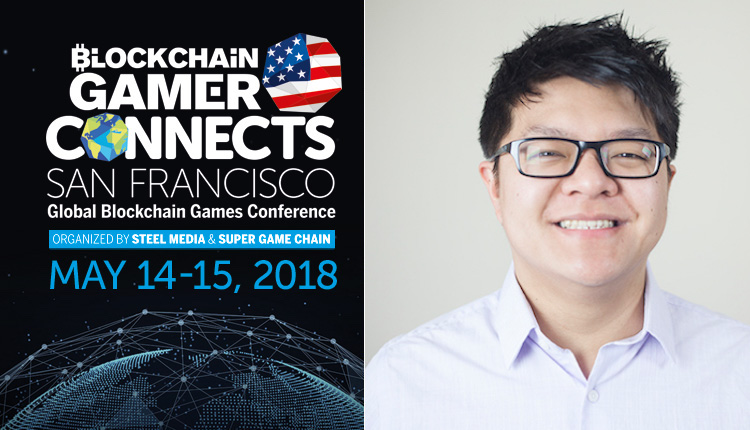 Find out more about one of the 40 world-class blockchain gaming speakers appearing at Blockchain Gamer Connects San Francisco
Jimmy Chen, CEO and Founder at Blok.Party is one of 40 world-class blockchain gaming speakers appearing at Blockchain Gamer Connects San Francisco on May 14-15. To hear him speak in person, book your ticket now!
Q: What do you do?
A: I am CEO and founder of Blok.Party, the company that launched the world's first blockchain powered gaming console: PlayTable.
Q: What makes you most excited for blockchain gaming?
A: As an avid video and board gamer, I'm most excited about seeing blockchain combine the fun, social gameplay of board games with the power of the digital world. Bringing toys to life and blending physical and digital play are the kind of things that my friends and I dream of when we get together for game night.
Q: What are your thoughts on the way the sector has grown in the last 12 months?
A: It's been exciting to see the innovation and exploration of blockchain in gaming. I'm particularly excited about the enthusiasm around and interest in an industry that's still so nascent.
Q: What major trends do you predict for blockchain gaming in the next 12 months?
A: I expect experimentation to continue, but at the same time we'll see more focus in terms of developing platforms and games that have appeal beyond the first-adopter niche.
Q: Which part of Blockchain Gamer Connects/PGC San Francisco are you most looking forward to and why?
A: I'm most looking forward to seeing the long-term optimism and unquenchable belief in possibility on display.
Don't miss your chance to hear Chen speak about building the world's first blockchain gaming console at Blockchain Gamer Connects San Francisco, at 10:40 on Tuesday May 15. Book your ticket now!
About The Speaker
Jimmy Chen founded his first company while still in high school and sold it while attending U.C. Berkeley. In 2015, he co-founded Blok.Party to create a new genre of gaming, bringing together a team that included ex-Huawei VP of R&D, an engineer who helped design the Amazon Echo and a video game industry veteran with decades of experience producing and creating games. PlayTable is their first product shipping in Q4 of 2018 and has already built a 100,000 person waiting list.
About Blockchain Gamer Connects San Francisco
More than 400 blockchain gaming delegates will gather at the Bespoke venue on May 14-15 for Blockchain Gamer Connects San Francisco. Over the two days of the event, there will be 40 expert speakers addressing the key issues for the blockchain gaming  industry, from global trends and new tech to tips, tricks and strategies. Tickets are selling fast, so don't miss out – get yours now!