Are IPOs the new ICOs?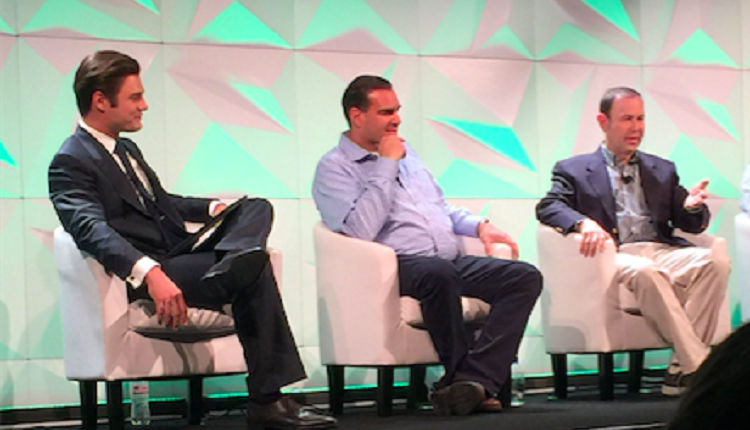 Crypto leaders explore compliant funding at StartEngine Summit
It was a who's who of the crypto community that gathered at the posh Fairmont Miramar Hotel & Bunglaows in Los Angeles for the sold out StartEngine ICO 2.0 Spring Summit 2018. Over 1,000 key influencers were in the mix discussing exciting new funding options enabled by blockchain technology and the easing of securities regulations via the US JOBS Act of 2012.
The brainchild of Activision co-founder Howard Marks, StartEngine is an equity crowdfunding platform that helps private companies raise capital in compliance with US securities laws. With over 145,000 registered investors, it has funded over 160 launches and is fast becoming the go-to resource for startups seeking to navigate the murky waters of doing an ICO, which have been plagued with scams in the past year.
"The fact that John Oliver went mainstream with Bitcoin shows that popular culture is interested in what we're doing," Marks said referencing the Last Night with John Oliver cryptocurrency episode. "There is a taint around the industry due to unregulated ICOs. Industry is embracing regulation to help investors make confident decisions that they'll get their coins and can use them without fraud or irregularities. Entrepreneurs who don't comply are risking jail and disgorgement."
A token can have utility and still be considered a security
One significant takeaway from the conference was that game developers need to be mindful of what laws apply in what they're trying to build. Many questions were asked about how to recognize when a token has crossed the line.
"If a restaurant sells a voucher for dinner for two and I sell it to the guy next to me for 80% of its face value, it's been traded, exchanged and issued. Has the restaurant issued a security and does it need to be registered with the SEC?"
Josh Stein, CEO of Harbor, a tokenized securities compliance company, responded, "If the restaurant is selling hundreds of meals at a time to large institutional investors at huge discounts and then advertising to the public that you should buy this meal because foie gras is going through the roof, then yes it's a security. If you truly want a utility token not to be considered a security then don't market it like a security, don't sell it in large lots to investors. Don't hype it in boiler room antics. Sell it in small retail lots to users."
Joe Cammarata, President of tZero, a tokenized securities trading platform agreed, "The SEC gave clear guidance on this, referring people to the Howey Test."
Under the Howey Test a transaction is an investment contract if:
It is an investment of money

There is an expectation of profits from the investment

The investment of money is in a common enterprise

Any profit comes from the efforts of a promoter or third party
"Fundamentally, if it walks like a security and quacks like a security, then it's a security," advised Stein.
IPOs the new ICOs?
Prominently featured at the conference was San Francisco-based Chia, a cryptocurrency company founded by BitTorrent legend Bram Cohen and Tradehill's Ryan Singer, and backed by an impressive roster of investors including AngelList's Naval Ravikant, Andreesen Horowitz, and Greylock who recently participated in $3.4 million seed round.
Chia is building an eco-friendly Bitcoin for the mainstream across a more distributed, decentralized network and if all goes according to plan this summer, they will be one of the first crypto companies to do a mini-IPO using Reg A+ which allows companies to raise up to $50 million from the public, including non-accredited investors.
Singer elaborated on why Chia opted not to do an ICO: "If you're doing an investment round where people are giving you money and they believe that they may make a profit, not that you're telling them they might, and you're going to spend that money on doing a thing, that's a securities offering, right there. Doesn't matter what the documents say. It doesn't matter what they think they bought or how they're going to use it, if in their heart of hearts if they thought they were going to make a profit, and you're going to spend the money and they gave it to you, that's a securities offering."
"We're definitely going to launch a platform like Bitcoin that's useful for international payments, that intends to compete with the Federal Reserve and the ECB, and we're going to have as part of that a pre-mine that will capitalize the company and reward our investors. After talking with regulators, Congress, our lawyers, we decided we're just not going to sell that token."
"ICOs are broken. This whole idea of a utility token, that you can take money from somebody that gets an asset that they hope will appreciate and they're not an investor, that's silly."
"So what we're doing instead is just selling equity in the company like a normal company and Reg A+ is a very good way to do that. Basically, you do a filing, you give them your audited financials and you give them a bunch of  disclosures explaining why someone shouldn't invest and then you can take $50 million. So that's what we're going to do and people are getting pretty excited about it."
Learn More
You can watch the entire StartEngine Summit here.
Then join us in San Francisco on May 14-15 when Pocket Gamer Connects presents Blockchain Gamer Connects to answer all of your questions about creating tokens on the blockchain, new funding options for your game, and other emerging opportunities. Use code MARTINE for a discount when you register online.