New blockchain games and ICOs roundup – April 30th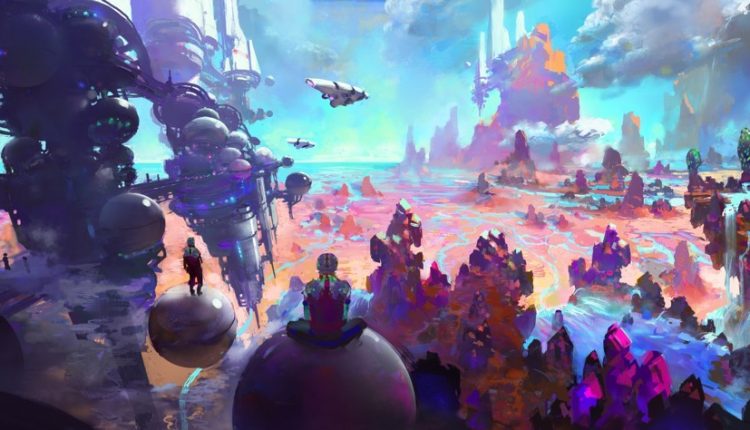 The newly launched, revealed or released blockchain games and ICOs
Another week has passed, so it's time to round up the most interesting new blockchain games and ICOs that have crept into our vision sensing apparatus over the last seven days. And tell you about all of the things we've added to our massive lists.
Game for a dApp
In the world of games, a couple of titles are definitely looking promising. First there's Volition CCG. Rather than a videogame, it's a physical CCG where you can print out your own cards, which you buy on the blockchain.
You can get more information on the game at its website right here. And check out the video below, where the developer explains a bit more about the game. There's some pretty interesting stuff going on there, we think you'll agree.
Then we've got NODA, which is a super-polished MMO strategy game. There's a massive universe to explore, and a lot more besides. You can check  it out at its official website by clicking this link.
There's a load more games on our massive, regularly updated list, and you can see them all by clicking on this here link.
Games added this week:
Coin Wars
Crypto Cup
CryptoDungeons.io
CryptoGems
CryptoNames
CryptoSolarSystem
CryptoSpaceX
Cryptolympic Torch
Ether Dank
JOY
Laserchain
MyLuckyRabbit
NODA
Volition CCG
Wordopoly
ICO where you're going
This week in the ICO world, it's all about the future. Monetizr, for example, is a way for players to earn while they play their favourite games. Its ICO goes live in June, and you can find more information about it here.
In fact, all of the ICOs we've added this week are set to go live in the future. As usual we've added everything to our big list, which you can find at this link here.
ICOs added this week:
Ardent United
BolttCoin
Bountie
Chimaera
Monetizr
RAWG
Starflow
Swace