Blockchain Game Investment List – Enjin raises $18.9 million via EFI token sale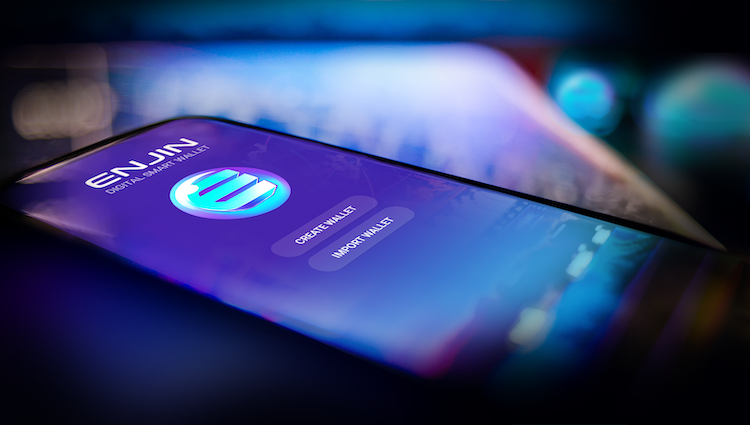 Welcome to our master list of investments in blockchain games. Regularly updated, this is a list of every investment into blockchain game companies.
If you think there's a deal we've missed, please email [email protected]
Total investments to-date during 2021: $428 million
Total investments in 2020: $71 million
Total investments to-date: $1.03 billion
Total traditional investments (VCs, shares etc): $634 million
Total blockchain investments (ICOs/token sales etc): $394 million
Significant companies (by investment raised)
Significant investors
Galaxy Digital (Immutable, Lucid Sight, Mythical Games)
Animoca Brands (Dapper Labs, Lucid Sight, Axie Infinity)
Hashed (Animoca Brands, Axie Infinity, Mythical Games, Enjin)
Andreessen Horowitz (OpenSea, Dapper Labs)
Coatue (Dapper Labs)
You can also read about what early-stage investor LVP thinks about the potential of blockchain games in our exclusive guest column – When will blockchain gaming be worth investing in?
---
Singapore-based outfit Enjin has announced its Efinity blockchain will now launch as a Polkadot parachain.
In conjunction, Enjin has announced a private sale of the EFI token, which raised $18.9 million.
The sale was led by Crypto.com Ventures, DFG Group and Hashed.
Other buyers included Blockchain.com Ventures, Arrington XRP Capital, Kenetic and an extensive list of other firms and individuals.
Dapper Labs has announced a $305 million funding round, which was led by Coatue.
Other investors include more than 30 NBA, NFL, and MLB athletes, entertainment leaders, and cultural influencers — and includes participation from The Chernin Group, Andreessen Horowitz, Venrock, USV, and Version One.
---
Dacoco, the developer of Alien Worlds, has raised $2 million in a private sale of the game's Trilium (TLM) token.
The idle mining game, which runs on the Wax blockchain, is currently the second most popular blockchain game in terms of daily active unique wallets.
Investors included Animoca Brands, Longling Capital, 3Commas and Digital Assets Group.
---
NFT marketplace OpenSea has announced a $23 million funding round, led by Andreessen Horowitz.
Other participants included previous investors as well as angels such as Mark Cuban, Naval Ravikant, Tim Ferris and Alexis Ohanian. You can read the full list here.
Australian startup Illuvium has raised $5 million from Framework Ventures for its Unreal Engine game also called Illuvium.
Co-founded by Kieran and Aaron Warwick (the younger brothers of Synthetix founder Kane), the game has a strong DeFi component revolving around NFTs and passive income, and uses the Immutable X scaling solution.
The game is planned for release at the end of Q3 2021.
Fantasy soccer game Sorare has closed a $50 million Series A round, which was led by Benchmark Capital (Riot Games, Discord, Twitter).
Prominent players including Antoine Griezmann, Rio Ferdinand and Oliver Bierhoff also invested as did Reddit founder Alexis Ohanian.
It has previously raised $8 million.
NFT lending platform NFTfi has raised $890,000 from a range of investors including Animoca Brands, which takes the role of strategic investor, CoinFund and angels such as Dapper Labs' Roham Gharegozlou and The Sandbox's Sebastien Borget.
Virtual world outfit IMVU has raised $35 million from Structural Capital and NetEase to rebrand as Together Labs.
It will also launch new mobile-focused project WithMe.
As with IMVU, the company's new VCOIN cryptocurrency will be a key component of economic growth for users.
---
South Korean outfit Planetarium has raised $2 million from Naver and other local VCs for its blockchain game platform, including PC RPG Nine Chronicles, which is currently in beta.
---
Swedish developer Antler Interactive has raised $2.1 million from a range of investors to complete and launch its forthcoming PC game My Neighbor Alice.
---
Polyient paid Gala Games $800,000 to acquire the Citadel of the Sun NFT from its forthcoming MMO Mirandus.
The Citadel of the Sun is a one-off legendary-tier NFT that will enable players to deposit and store in-game items.
Polyient previously invested in Blockade Games.
---
Paris-based Sorare has added $4.3 million to its seed round led by the Cassius Family fund. This take Sorare's seed round to $9 million.
Barcelona player Gerard Pique, who also invested in the seed extension, will also join Sorare as a strategic advisor.
---
The Sandbox completed its 4.3 Land presale (including premium Smurfs content), raising around $450,000 in the process.
Axie Infinity developer Sky Mavis raised $860,000 in a strategic token sale of its AXS governance token to existing investor and advisor Delphi Digital.
Delphi had previously acquired five Axie NFTs from the game's marketplace for over $160,000.
Axie Infinity developer Sky Mavis sold $3 million of its AXS token through Binance Launchpad.
---
Dapper Labs raised $18 million via a sale and an auction of Flow tokens on the Coinlist platform. The sale priced the Flow tokens at the $0.1 value of previous private sales, while the auction priced the tokens at $0.38.
This takes Dapper Labs total funding raised to $68 million.
---
Japanese startup Thirdverse (previously Yomuneco) has raised $8.5 million in its Series A to make VR games also using blockchain technology.
Prior to the open beta of the NBA Top Shot game on its Flow blockchain, Dapper Labs has raised $11.4 million. This takes its total raised to $50 million.
All previous investors participated, while new investors were Coinbase Ventures, Distributed Global, Valor Capital Group, A.Capital, BlockTower Capital, Blockchange Ventures, EONXI Ventures, Reed Company, Greenfield One, North Island Ventures, Republic Labs, L1 Digital AG and Pirata Capital.
A number of NBA players also invested: Andre Iguodala (Miami Heat), Spencer Dinwiddie and Garrett Temple (Brooklyn Nets), JaVale McGee (Los Angeles Lakers), and Aaron Gordon (Orlando Magic).
---
The Sandbox developer Pixowl (part of Animoca Brands) has announced a $3 million hard capped public sale of its SAND ERC20 token through Binance Launchpad.
Fantasy soccer game Sorare raises a $4 million seed round, lead by e.ventures. It plans to double both team-size and the number of clubs under license.
---
Animoca Brands raises $4.1 million, from strategic investors including M7 Asia and Mind Fund. It's now raised a total of $18 million.
DMarket raises $6.5 million, from Almaz Capital and Xsolla, adds Trip Hawkins to board. It's now raised a total of $26 million.
Ember Sword dev Bright Star raises $700,000, from Play Ventures and Galaxy Interactive
Horizon Blockchain Games raises $5 million, from Initialized Capital and others. It's now raised a total of $9 million.
CryptoDozer dev SuperTree raises $2.5 million
---
Blankos Block Party dev Mythical Games raises $19 million, from Javelin Venture Partners and others. It's now raised a total of $35 million.
Onboarding tech Bitski raises $3.5 million, from Galaxy Digital, Coinbase and others
Axie Infinity dev Mavis Sky raises $1.5 million, from Hashed and Animoca Brands
Dapper Labs raises $11 million, from Andreessen Horowitz and others. It's now raised a total of $26 million.
DappRadar raises $2.3 million, from Naspers Ventures and Blockchain Ventures
SkyWeaver dev Horizon Blockchain Games raises $3.75 million, from Initialized and others
---
Check out our Top 50 Blockchain Game Companies list here.

And continue the discussion in our Telegram group and don't forget to follow BlockchainGamer.biz on Twitter and YouTube.