Most popular blockchain games: May 2023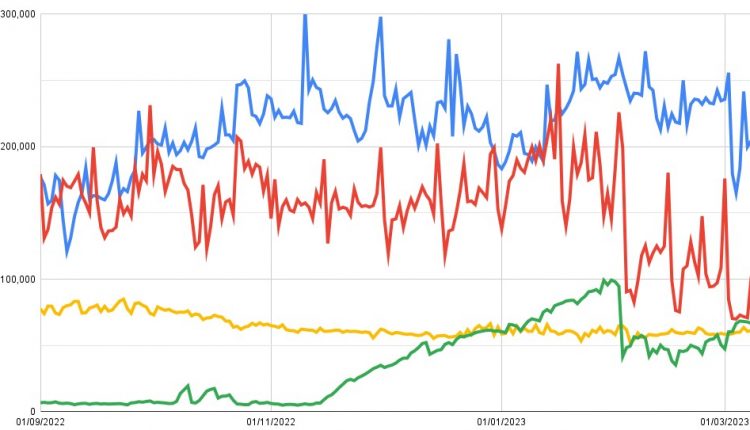 Who's up, who's down, and why
Welcome to our regular look at the most popular blockchain games, using data from DappRadar.
At the top of charts, Alien Worlds (running on WAX) continues to be the #1 blockchain game in terms of on-chain activity. It maintained around 250,000 daily active unique wallets during May.
Splinterlands (HIVE) is (just) in second place, although on some days its daily count drops below that of Farmers World (WAX). Both have sustained audiences of around 50,000 daily active unique wallets.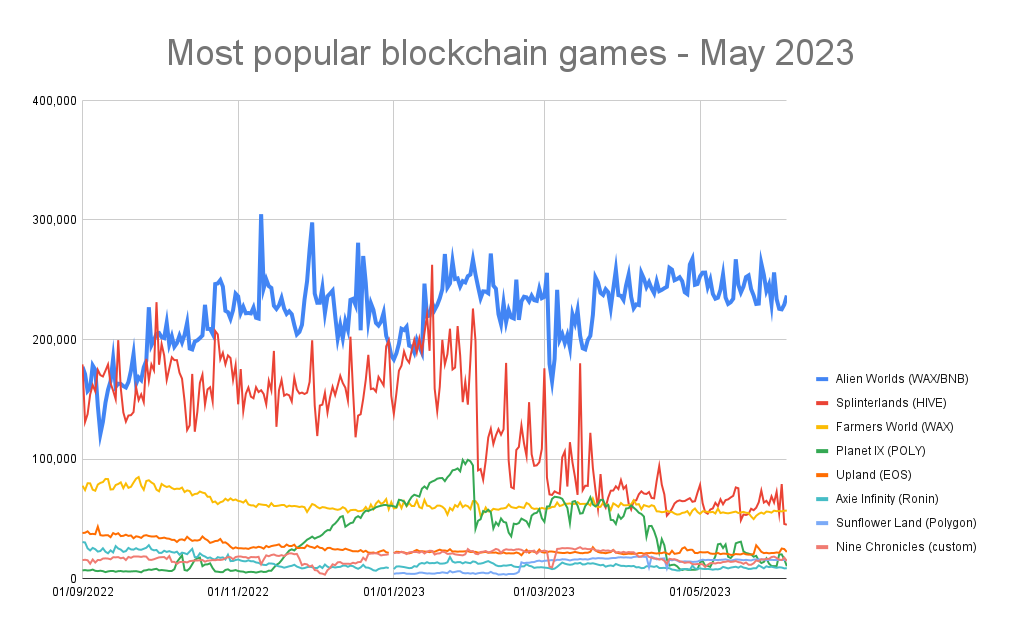 The biggest faller remains Planet IX (Polygon), which has now dropped from a peak of around 100,000 daily active wallets in February to under 20,000 during May.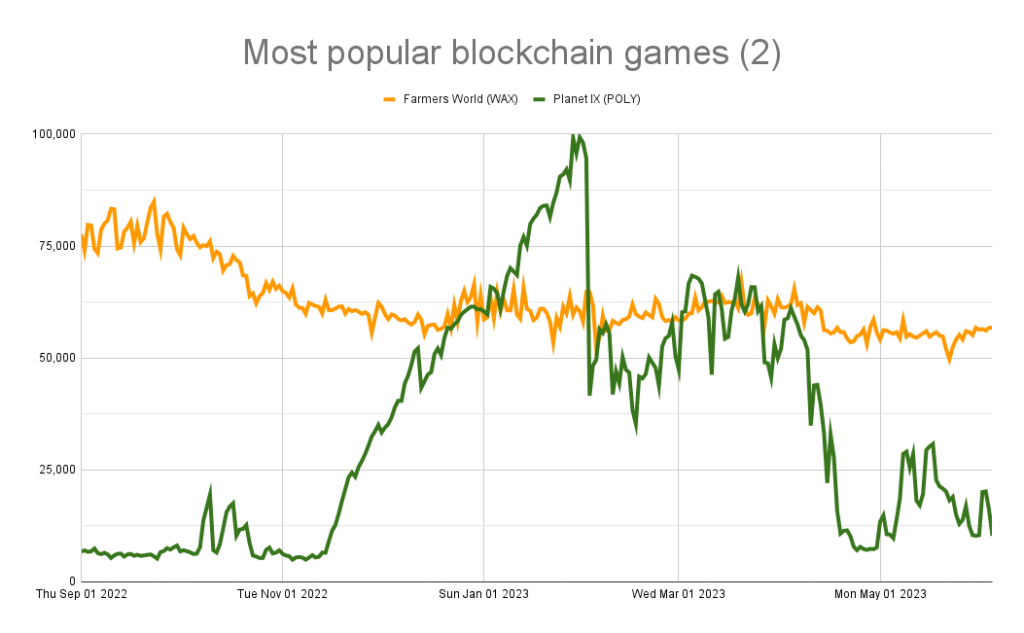 Looking at some of the smaller projects, Upland (EOS) maintained its activity in the low 20,000 daily active unique wallets, while Nine Chronicles (custom) and Sunflower Land (Polygon) are both hitting around 15,000 dailies.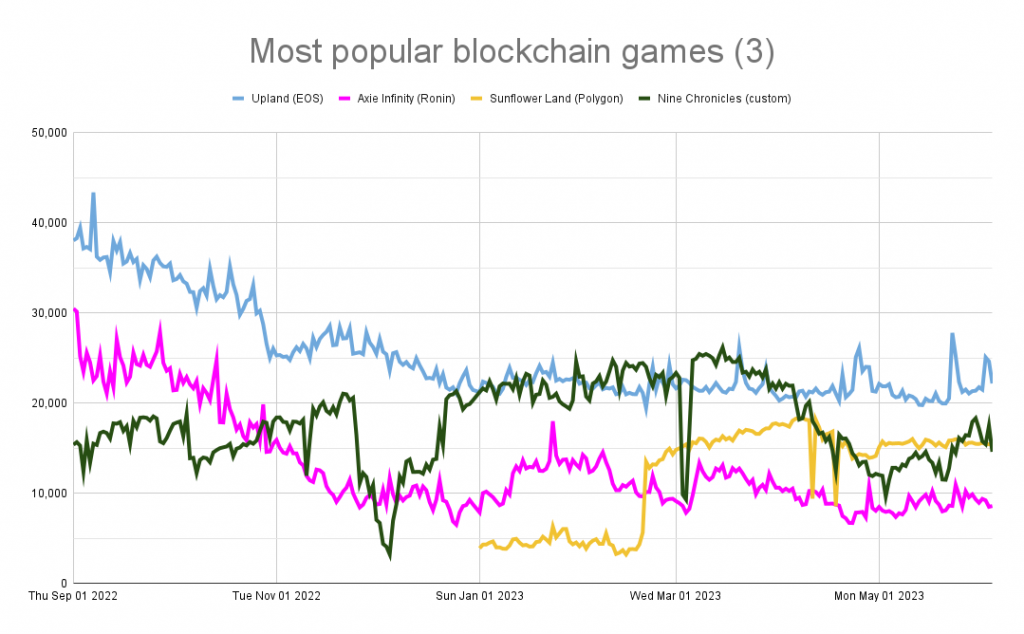 Axie Infinity (Ronin) continues to struggle, with under 10,000 daily active unique wallets despite launching a version of the game through Apple App Store.
You can get a fuller explanation of what's happening in the video below.
And don't forget to follow BlockchainGamer.biz on Twitter and YouTube.