Most popular blockchain games — March 2021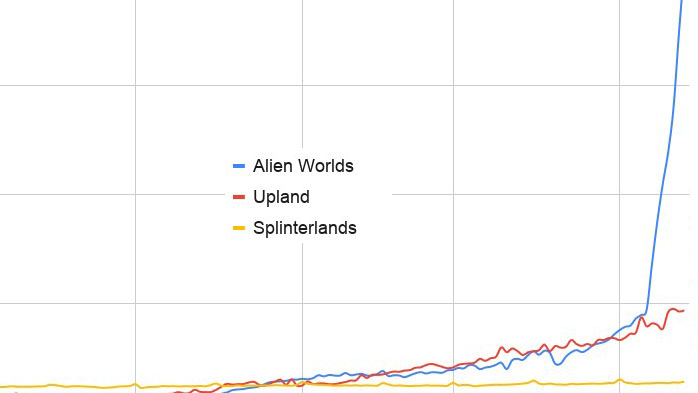 Who's up, who's down, and why
Welcome to our regular look at the most popular blockchain games, using data from DappRadar.
The market seriously hotted up in late March/early April with Alien Worlds accelerating its strong growth in 2021 following availability of its TLM token via Binance's Launchpool.
The idle mining game changed trajectory in early April, moving from less than 25,000 daily active unique wallets, rising to over 100,000 daily wallets a week later.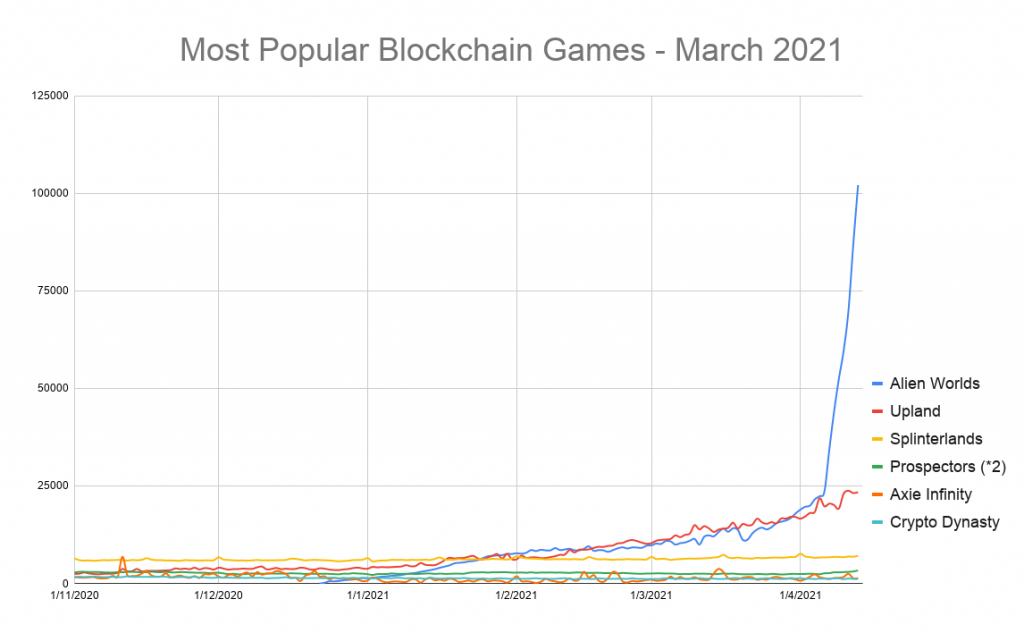 Of course, given this scale of change, the impact of bots has been discussed.
There's no firm data about this, but given the ease of running bots on idle games, and the lack of gas fees on the WAX blockchain, it seems inevitable that a proportion of this growth will be from bots. The question remains just how much?
In this context, it's significant that Alien Worlds has recently added anti-bot features such as ReCaptcha so it will be interesting to see if this has any effect.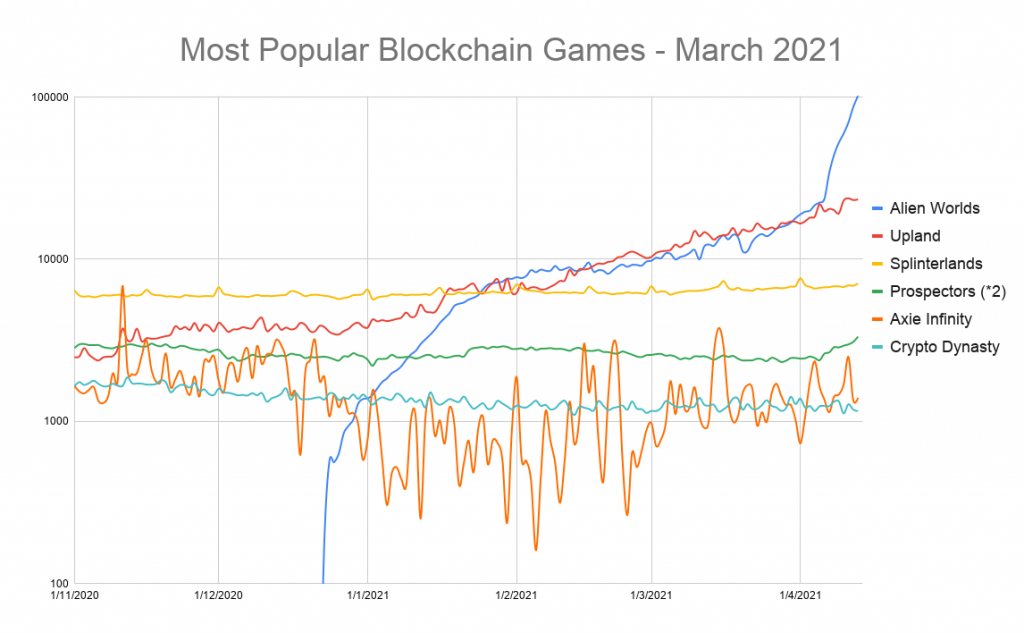 Aside from Alien Worlds, EOS-based mobile game Upland continued its strong 2021, hitting almost 25,000 daily active unique wallets.
In any other context, this would be headline news, but currently it's been overshadowed by Alien Worlds.
Splinterlands maintains its third place, breaking the 7,000 daily active unique wallet barrier on several occasions in March and April.
As for Axie Infinity, its daily activity remains volatile, thanks to Ethereum's continuing high gas prices. However, it's now rolling out its Ronin sidechain, which will deal with this issue eventually.
Check out our Top 50 Blockchain Game Companies list here. 
And continue the discussion in our Telegram group and don't forget to follow BlockchainGamer.biz on Twitter and YouTube.