Most popular blockchain games — July 2020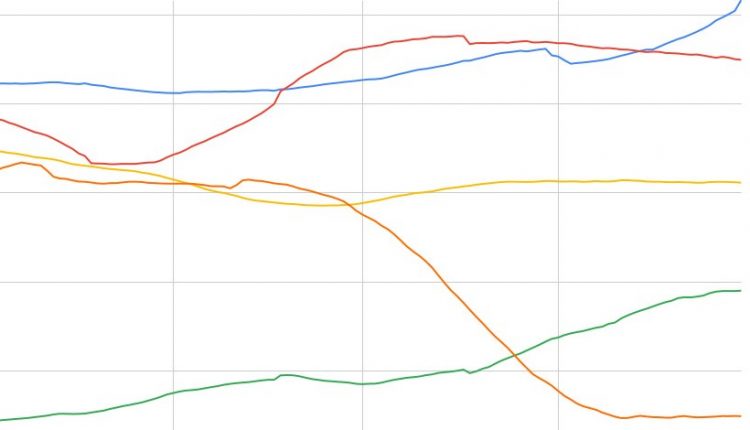 Who's up, who's down, and why
Welcome to our regular look at the most popular blockchain games.
We're now more than half way through 2020 and what once looked like news events now appear to have developed into long term trends.
This is particularly the case for gaming running on the Ethereum blockchain, which have been suffering from high transaction (or gas) prices since April.
But other blockchain games are making their own luck; notably Splinterlands and Axie Infinity, which have both experienced growth in the past month.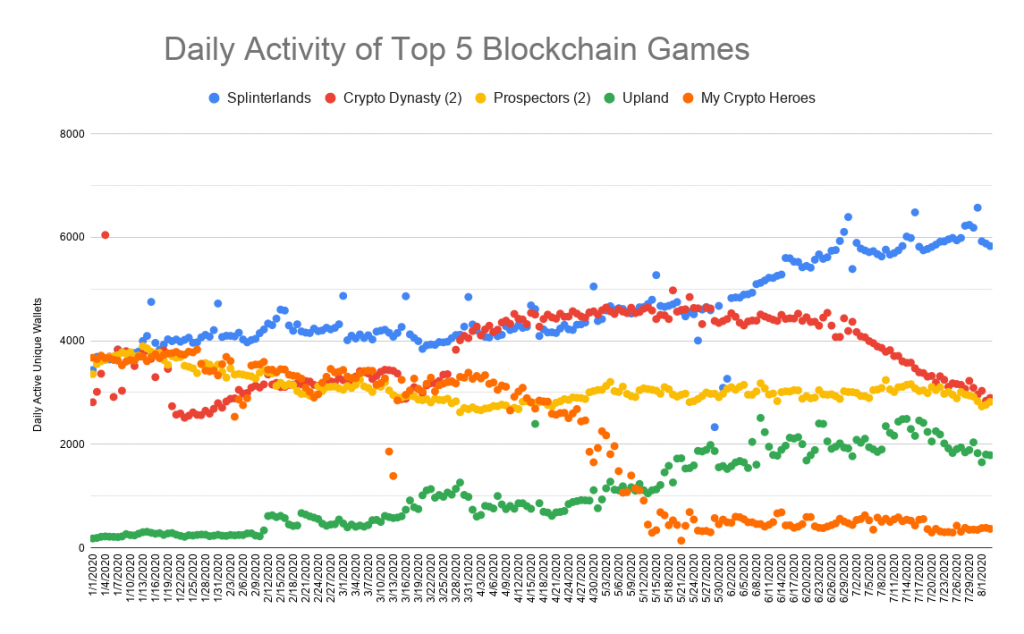 Indeed, since it transitioned from the Steem to the Hive blockchain on 1 June, Splinterlands has powered ahead. It's clearly now the most popular blockchain games with over 6,000 daily active unique wallets on some days during July.
Notably, the game attracts peak popularity as its regular ranking events – which are rewarded with in-game items – countdown to their leaderboards resetting. This produces the characteristic peaks every two weeks.
Crypto Dynasty in decline
Splinterlands' position has also been reinforced by the falling away of Crypto Dynasty.
Operating mainly on the EOS blockchain (but also on Ethereum), its daily activity has dropped from around 5,000 daily active unique wallets during April and May, now to less than 3,000.
It's now running neck-and-neck with Prospectors (which runs on the EOS and WAX blockchains) for the #2 and #3 positions.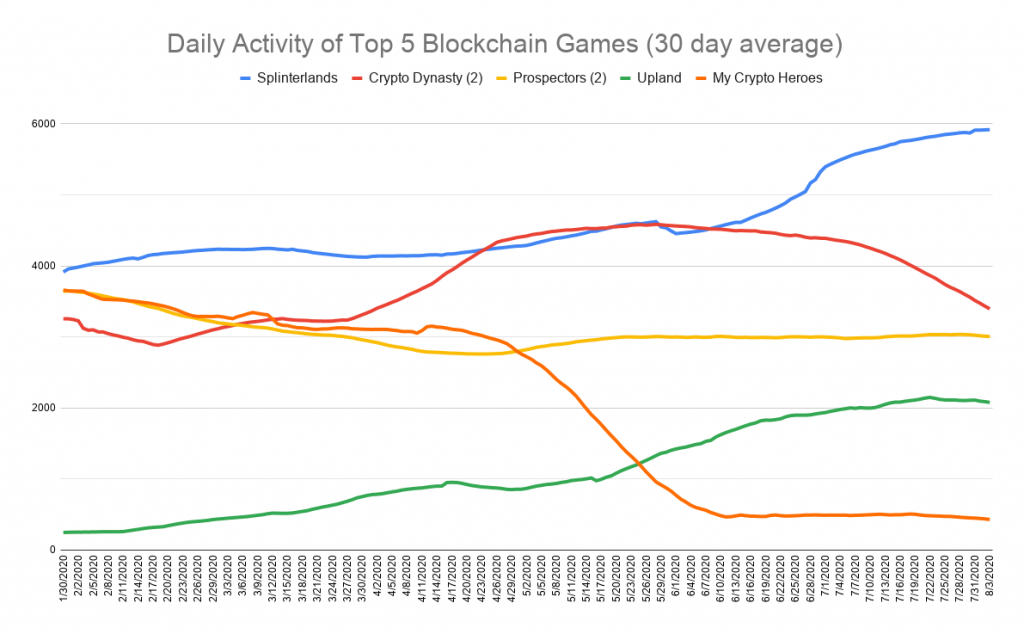 Such trends can be seen more clearly when we consider these games' daily activity in terms of their 30 day trailing average.
Splinterlands is powering ahead, while Crypto Dynasty has dropped alarmingly.
Steady as she goes
Prospectors is maintaining an audience of around 3,000 daily active unique wallets, while mobile Monopoly-style title Upland (running on EOS) is now plateauing at around 2,000 daily active unique wallets.
Meanwhile, the one-time most popular blockchain game My Crypto Heroes remains battered by high gas fees. It's dropped from attracting over 3,000 daily active unique wallets at the start of 2020 to now less than 400.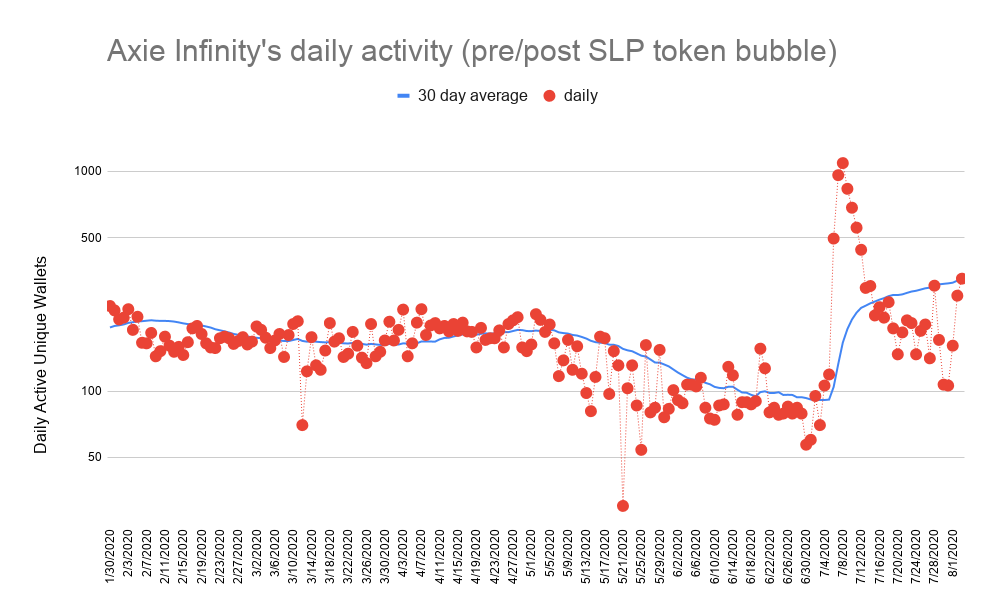 One game running on Ethereum demonstrated surprising growth during July, however.
Thanks to the speculative bubble generated around its SLP token, Axie Infinity experienced a surge of interest, spiking at over 1,000 daily active unique wallets on the 8 August.
This peak interest dropped away quickly, although at time of writing, the game was still strongly up compared to its activity in early July. It will be interesting to see if this continues into August.
---
Check out our Top 50 Blockchain Game Companies list here.

And continue the discussion in our Telegram group and don't forget to follow BlockchainGamer.biz on Twitter and YouTube.