Most popular blockchain games — December 2019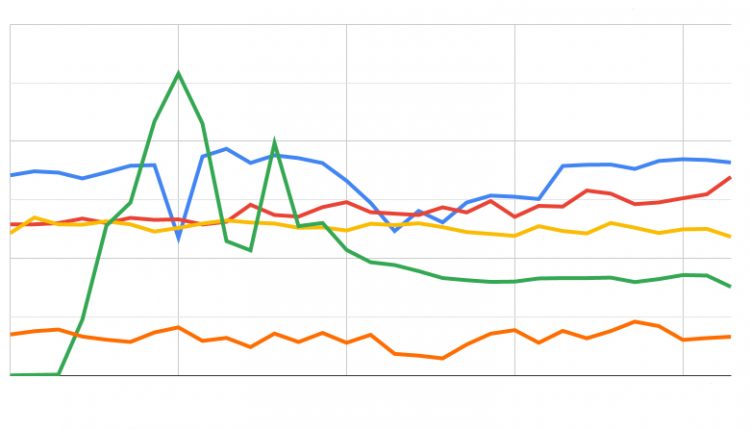 Who's up, who's down, and why
Welcome to our regular look at the most popular blockchain games.
During December 2019, in some senses very little changed.
The four games that had been the most popular for the majority of 2019 remained popular, experiencing little growth.
Yet, there was a big surprise: the first game on new EOS-based blockchain WAX launched.
It's time to WAX on
Thanks to the cross-compatibility between EOS and WAX, it's very easy to transfer EOS dapps to WAX and Prospectors  took full advantage of this with its WAX release.
Indeed, the WAX version peaked at over 5,000 daily active unique wallets for a couple of days in early December, becoming the most popular blockchain game (data from DappRadar).
Such high levels of activity didn't sustain, however, with the game eventually settling down to around 1,5000 daily active wallets, lower than the more established WAX version.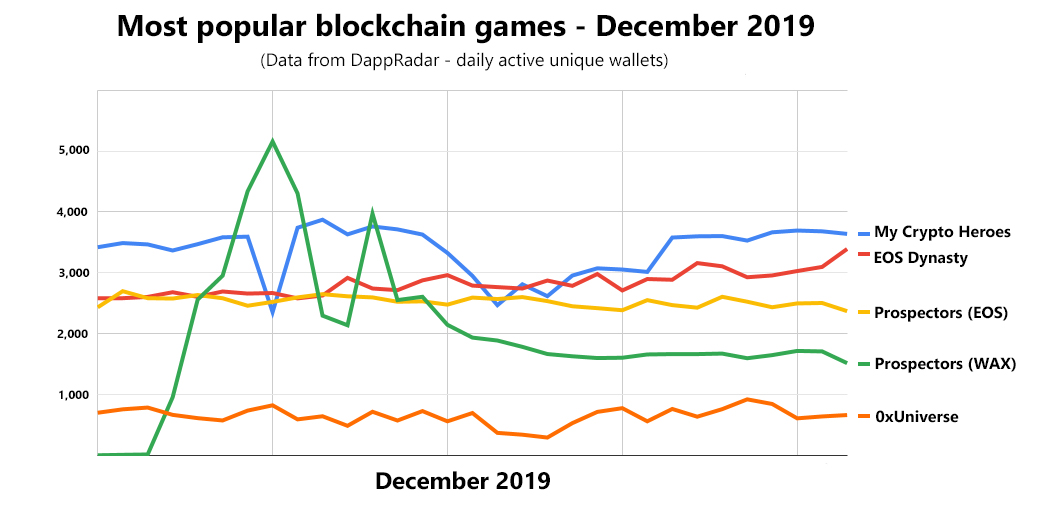 Still it was all good news for Team Prosecutors, which ended 2019 with both the third and fourth most popular blockchain games.
Tokyo Double.Jump's My Crypto Heroes remains the #1 blockchain game with around 3,5000 daily active unique wallets.
Join us for a day of discussion about the blockchain game sector at Blockchain Gamer Live London 2020 on 21 January. 
Continue the discussion in our Telegram group and don't forget to follow BlockchainGamer.biz on Twitter, Facebook, and YouTube.