Most popular blockchain games — April 2020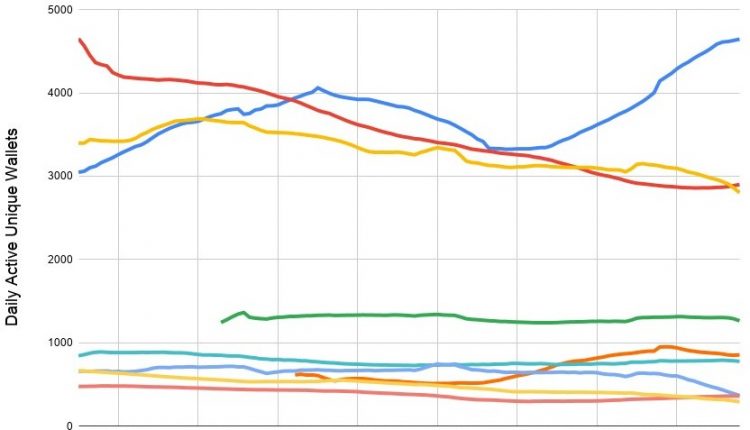 Who's up, who's down, and why
Welcome to our regular look at the most popular blockchain games.
During April 2020, we saw an interesting divergence among the most popular blockchain games ranked by daily activity (data from DappRadar).
For the first three months of 2020, three games – EOS Dynasty, Prospectors and My Crypto Heroes – have remained in the top positions. They're the only titles which had regularly sustained over 3,000 daily active unique wallets.
During April, however, Chinese fantasy RPG EOS Dynasty pulled away from this pack, having, on average, over 4,600 daily active unique wallets.
Gold rush economic sim Prospectors, which runs on the EOS and WAX blockchains (note: we add these audiences together) maintained its audience, with an average of 2,900 daily active unique wallets.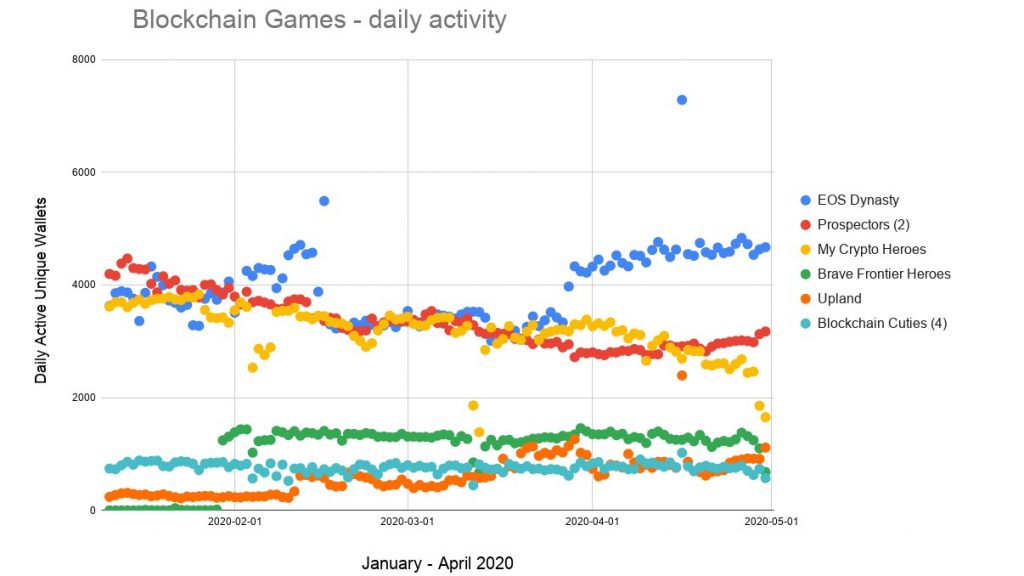 However, Japanese RPG My Crypto Heroes experienced a decline in audience, especially at the end of April when it dropped as low as 1,600 daily active unique wallets.
This typically occurs when the Ethereum gas price for transactions goes up, although this downloads trend has also continued into early May.
My Crypto Heroes remains the most popular game on Ethereum, though, with Brave Frontier Heroes (which uses My Crypto Heroes' technology) solidly in the #2 position, with an average of 1,260 daily active unique wallets.
EOS-based mobile monopoly-style game Upland experienced a strong end to April, rising to over 1,000 daily active unique wallets, compared to a month-long average of 854.
Activity on Blockchain Cuties, which runs across Ethereum, TRON, EOS and NEO (we combine these audiences) had a steady month, averaging 776 daily active unique wallets across April.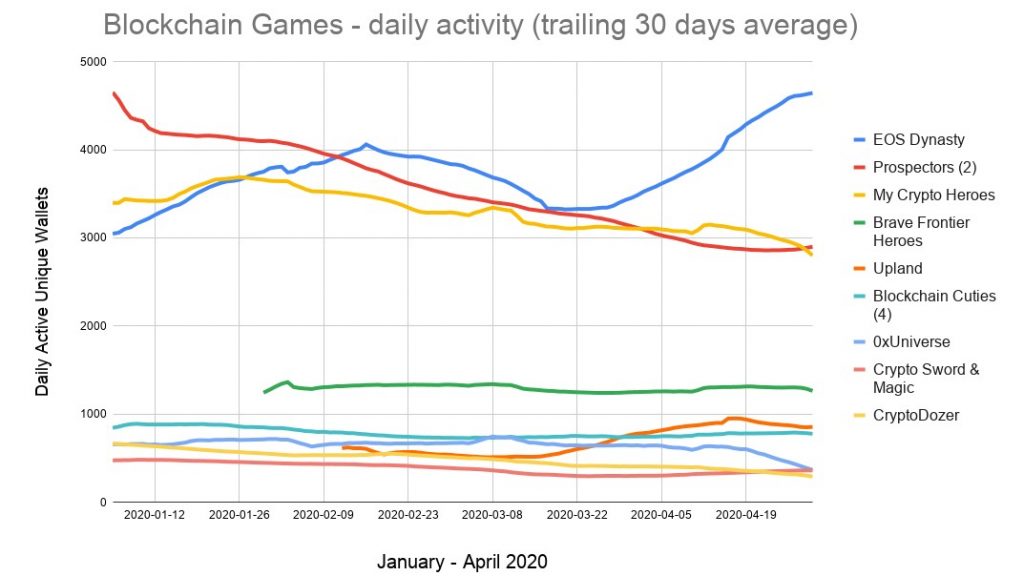 These trends are also reflected when we consider the more medium term trends as reflected in our graph of trailing 30 day average daily activity.
This removes the daily volatility of the data, in particular, highlighting EOS Dynasty's strong performance over the past six weeks or so.
Check out our Top 50 Blockchain Game Companies list here.

And continue the discussion in our Telegram group and don't forget to follow BlockchainGamer.biz on Twitter and YouTube.