Most popular blockchain games — January 2020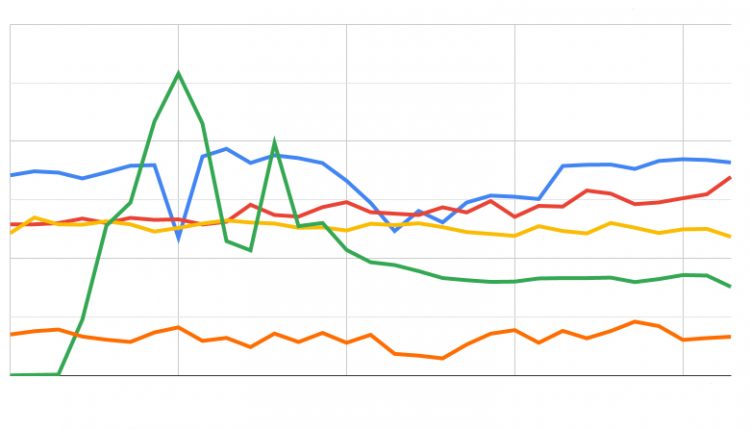 Who's up, who's down, and why
Welcome to our regular look at the most popular blockchain games.
It may be a new year, but the broad trends in terms of the most popular blockchains games remain similar.
Ranked in terms of their daily active unique wallet activity, there are three top games, with a daily total of around 4,000 and then a large pack of games around the 1,000 level.
(All data from DappRadar.)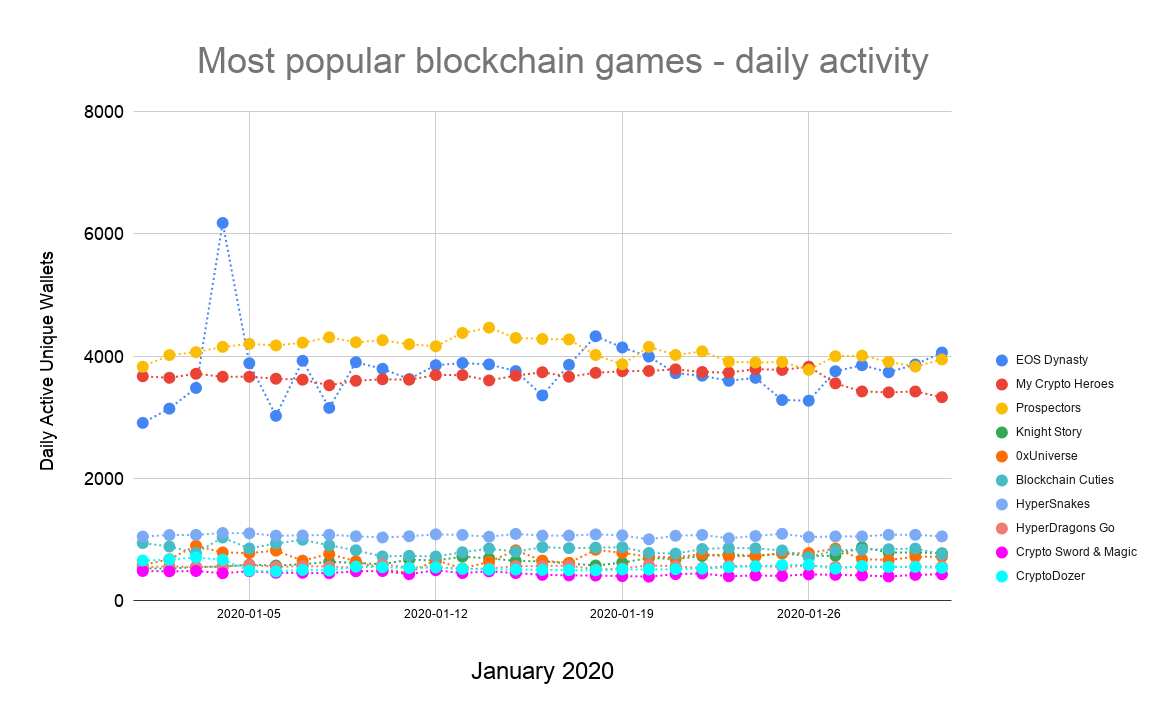 In terms of the three leaders, EOS Dynasty and Prospectors  continued their momentum from late 2019.
EOS Dynasty experienced a brief spike of activity in early January above 6,000 but it didn't sustain.
Prospectors – we're now combining its EOS and WAX activity into one line – was attracting over 4,000 daily wallets in mid January but declined slightly as the month went on.
My Crypto Heroes, which runs on Ethereum, solidly maintained its audience over 3,500.
The following pack
As for what we can call 'The Contenders', there wasn't much movement either.
(Note; this graph uses a trailing 30 day average metric to make trends easier to see.)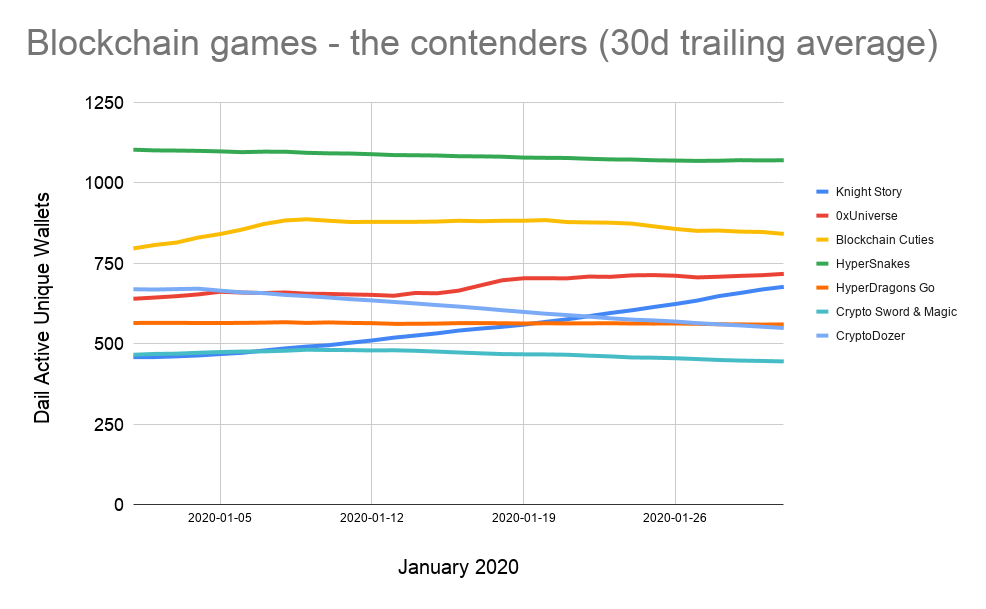 HyperSnakes, which runs across Ethereum, Ontology and TRON, was the only game in the group with over 1,000 daily active unique wallets.
Blockchain Cuties, which runs across Ethereum, EOS, NEO and TRON, rose slightly thanks to its new Forge feature – released in December – which allows players to burn unwanted items into magic dust.
The most interesting trend, however, was the rise of Knight Story, up from under 500 daily active unique wallets at the start of January to well over 600 by the end of the month.
It's a reworking of one-time top blockchain EOS Knights on Ethereum and appears to be gaining momentum thanks to a more polished design and the experience of development team Biscuit Labs, who placed #2 in our Top 50 Blockchain Game Companies list.
Check out our Top 50 Blockchain Game Companies list here. 
And continue the discussion in our Telegram group and don't forget to follow BlockchainGamer.biz on Twitter and YouTube.