Most popular blockchain games — August 2021
Who's up, who's down, and why
Welcome to our regular look at the most popular blockchain games, using data from DappRadar.
August marked the hard conclusion to a glorious July for CryptoBlades, which had become the most popular blockchain game, besting Alien Worlds.
The NFT RPG running on Binance Smart Chain, popped thanks to the performance of its SKILL token, which is earned through play. It hit a peak of $180, gaining the interest of yield seekers, who in turn took CryptoBlades to over 400,000 DAUWs.
However, a sharp price correction for SKILL resulted in a sharp drop in transactions and then daily activity. And once that price correction occurred there was only one way – down, down, down.
CryptoBlades entered September with less than 10% of its all-time high daily player base; just another cryptogame tale.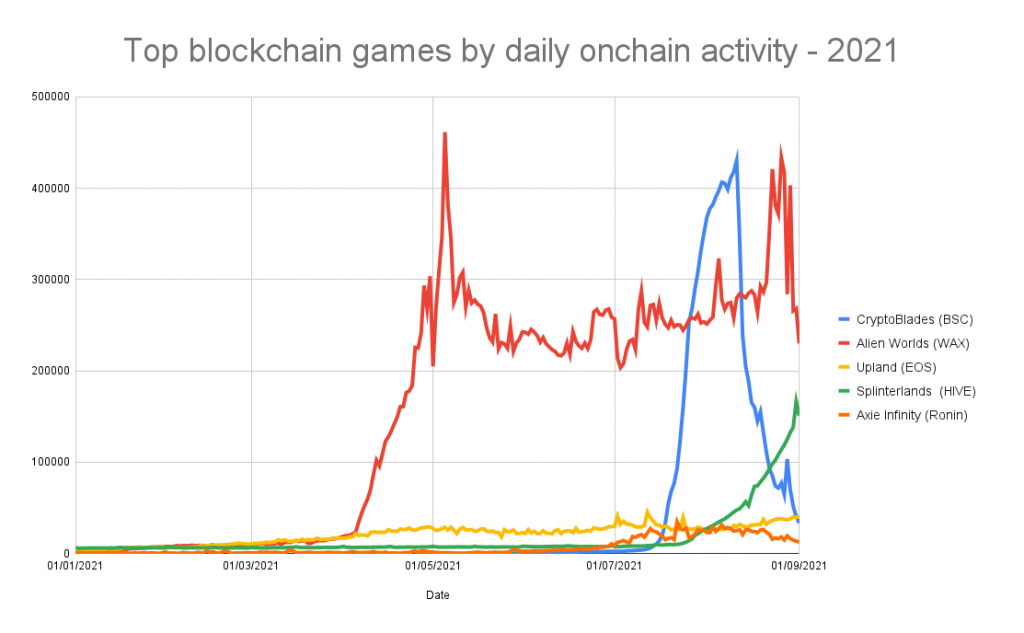 However, August was a sweet month for Splinterlands. The launch of and continuation of its daily SPS token airdrops for players kickstarted growth that remains in full flow.
From around 10,000 DAUWs during mid-July, the game now has over 150,000 DAUWs. No doubt, this audience will peak at some point, but it seems unlikely the game will suffer the same fate as CryptoBlades.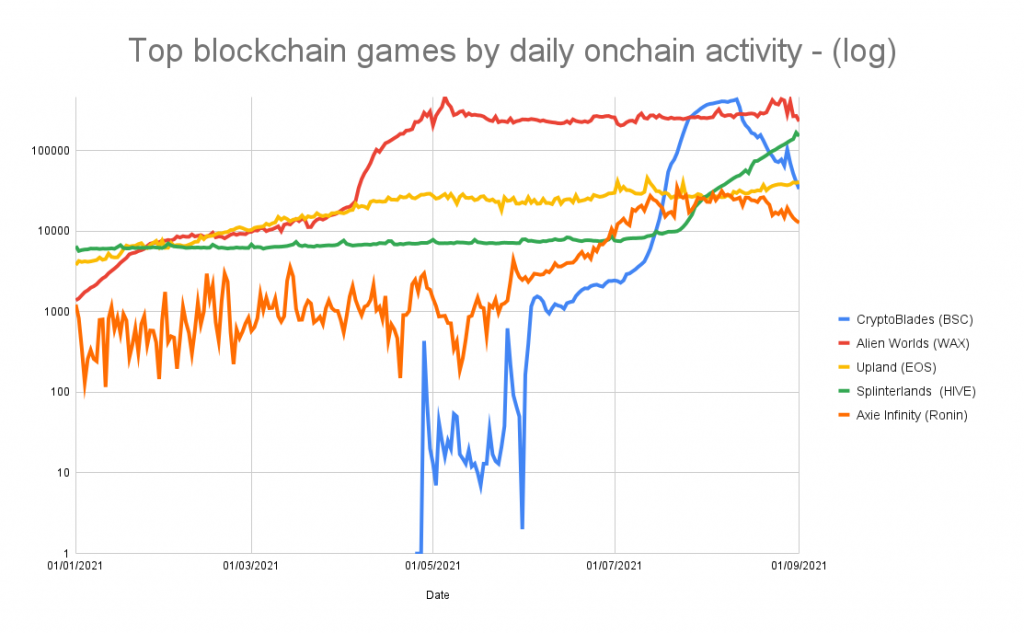 As for the other titles, Alien Worlds had a brief increase in traffic but dropped back down to its typical level of 250,000 DAUWs, while Upland continued its steady growth.
Axie Infinity's onchain activity came back down to around 10,000 DAUWs, although its offchain daily activity is now around 1.4 million players, mainly on Android, which the remainder on Windows.
Check out our Top 50 Blockchain Game Companies list here.
And continue the discussion in our Telegram group and don't forget to follow BlockchainGamer.biz on Twitter and YouTube.