Most popular blockchain games — May 2021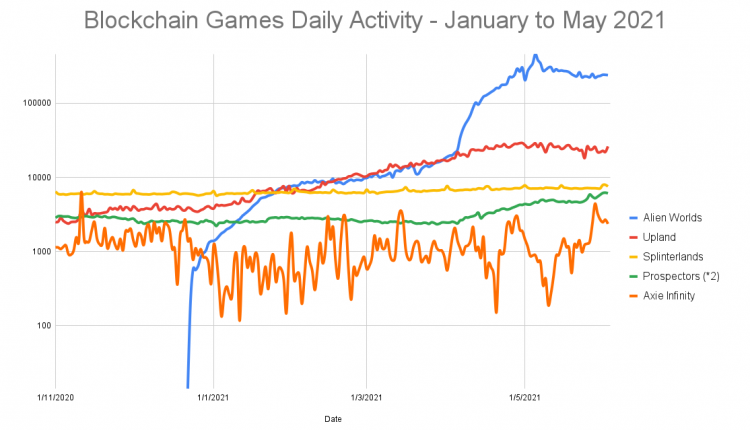 Who's up, who's down, and why
Welcome to our regular look at the most popular blockchain games, using data from DappRadar.
During May – as in previous months – the main news continued to be about Alien Worlds. But this time it wasn't about the game's unstoppable rise but its sharp decline.
The idle mining game running on the WAX blockchain peaked at over 450,000 daily active wallets, falling to around 240,000 DAUWs.
It's still an enormous number; Alien Worlds is by far the most popular blockchain game, although it reminds unclear how much of this activity is from human players and how much from bots.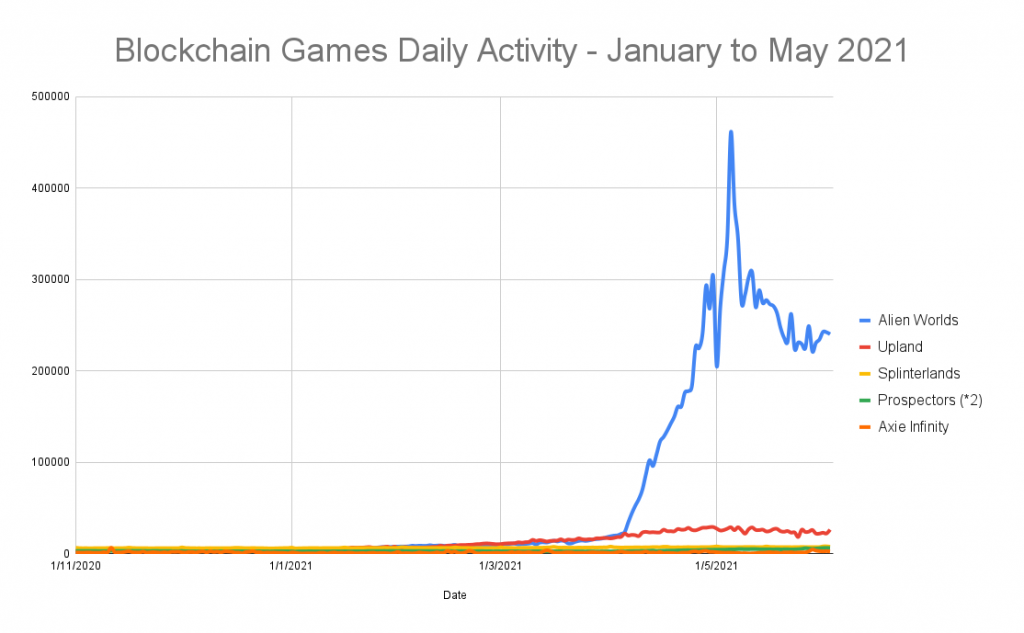 Removing Alien Worlds from the graph, we can get a better look at the performance of other games.
Indeed, following a rise to around 30,000 DAUWs, it looks like Upland's growth also peaked during May.
The mobile Monopoly-style game Upland is attracting around 25,000 DAUWs. Again this is 10x growth compared to its daily activity at the start of 2021.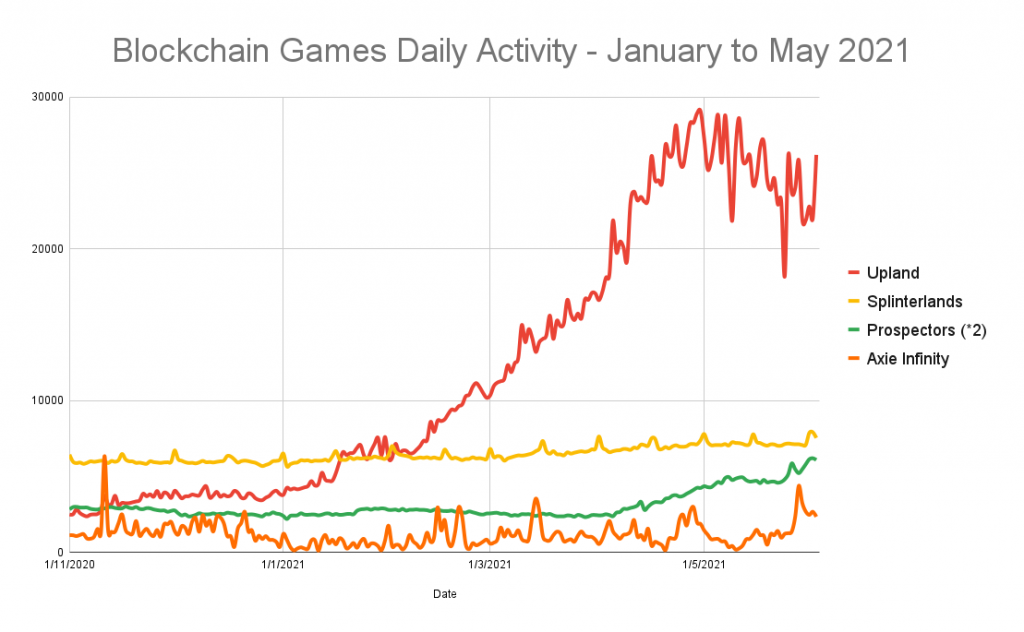 As in previous months, Splinterlands maintains its third place but May did also see significant growth from Wild West economic sim Prospectors, particular the version of the game running on the WAX blockchain.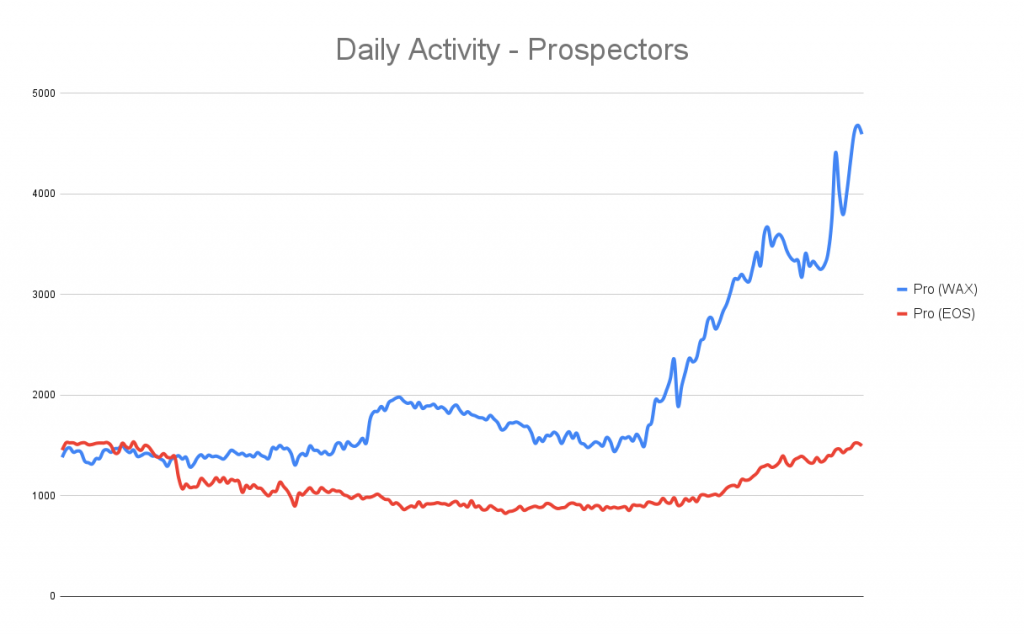 It doubled from less than 2,000 DAUWs to around 4,500.
Presumably this is spillover from Alien Worlds' success, which has in general bought more activity and value to the WAX blockchain.
Check out our Top 50 Blockchain Game Companies list here.
And continue the discussion in our Telegram group and don't forget to follow BlockchainGamer.biz on Twitter and YouTube.