Most popular blockchain games — June 2021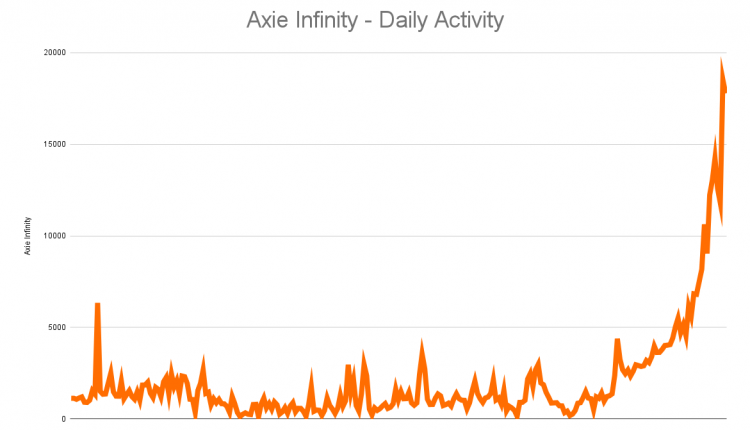 Who's up, who's down, and why
Welcome to our regular look at the most popular blockchain games, using data from DappRadar.
During June, there were some interesting changes, but as from May the headline news remains the daily activity of Alien Worlds.
The idle mining game running on the Wax blockchain has declined from its peak activity; now attracting around 240,000 daily active unique wallets.
It's an enormous number; Alien Worlds is by far the most popular blockchain game, although it reminds unclear how much of this activity is from human players and how much from bots.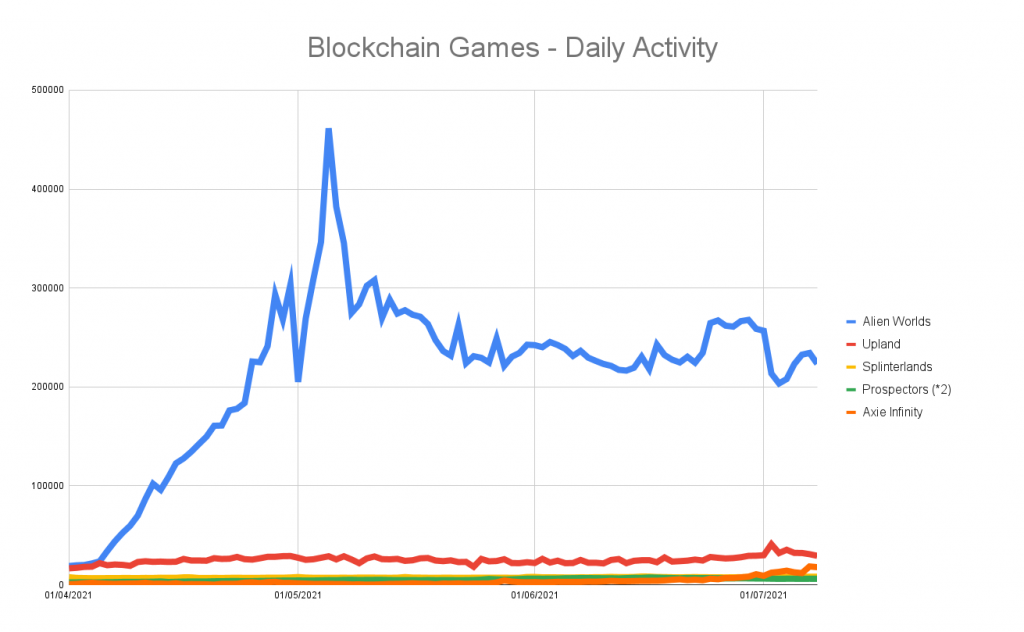 Removing Alien Worlds from the graph, we can get a better look at the performance of other games.
The mobile Monopoly-style game Upland hit an all-time high of over 40,000 daily active unique wallets in early July, although this quickly dropped down to around 30,000 dailies.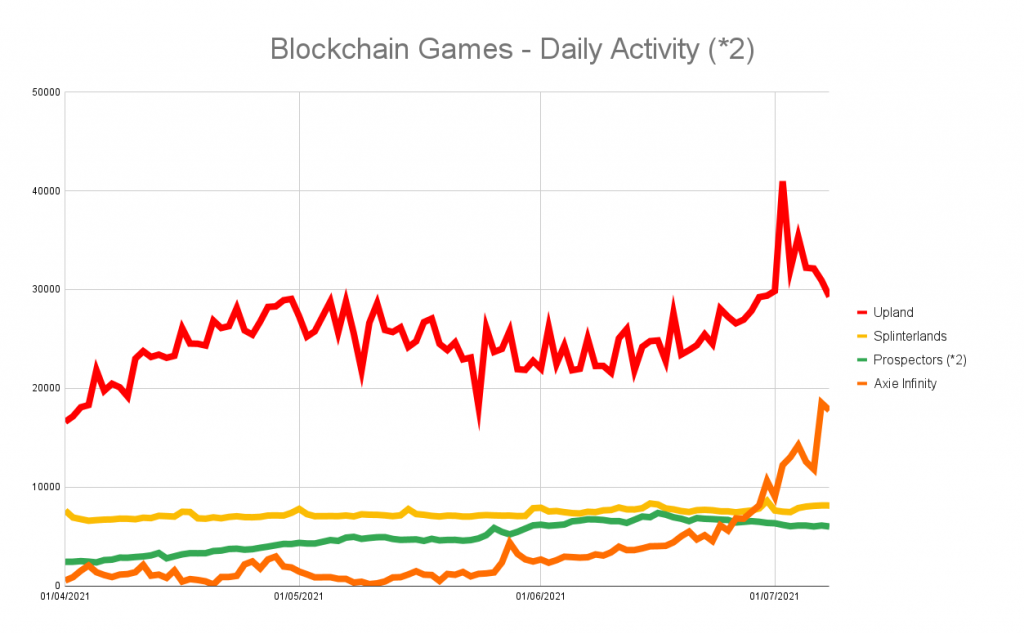 The big news, however, is the rise of Axie Infinity.
Thanks to the launch of its Ronin blockchain, daily activity exploded in the end of June from a few thousand daily active unique wallets to almost 20,000.
It's also worth noting that this on-chain activity is people trading NFTs and breeding Axies. In terms of off-chain gaming activity, Axie Infinity says it's hit a peak of over 350,000 daily players, mainly on Android devices.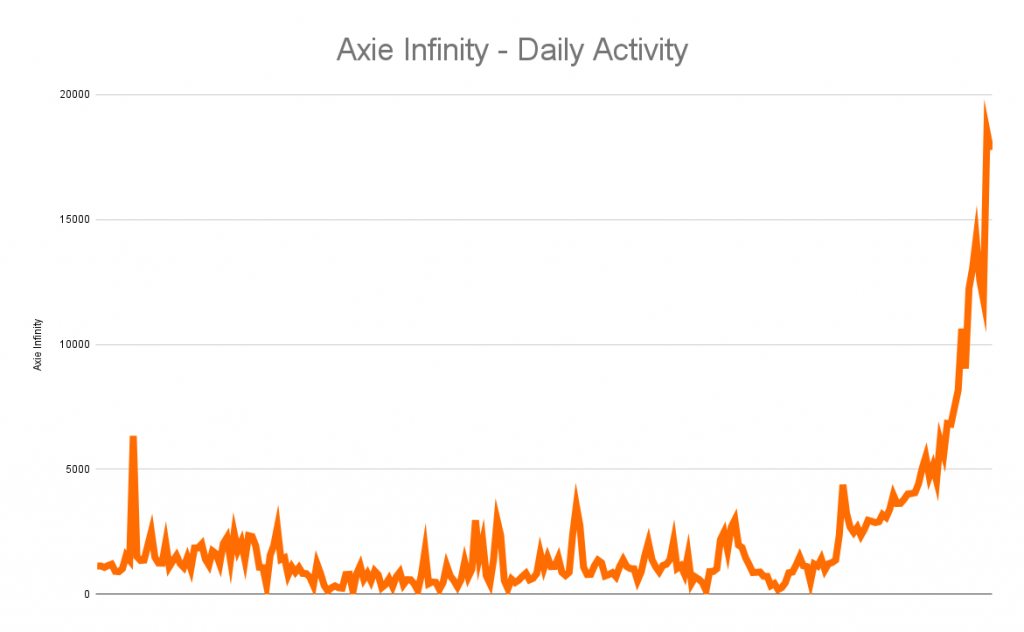 Check out our Top 50 Blockchain Game Companies list here.
And continue the discussion in our Telegram group and don't forget to follow BlockchainGamer.biz on Twitter and YouTube.