Blockchain gaming weekly roundup: June 9th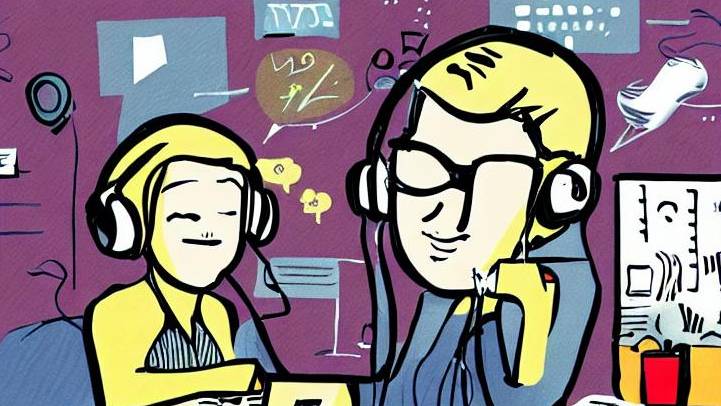 Welcome to our weekly roundup where we highlight some of the recent news in blockchain games.
Don't miss out on any news from the blockchain games space: follow us on Twitter and connect with us on LinkedIn.
June 9th
Does the web3 gaming sector need another game launcher?
Listen to the podcast here.
---
June 2nd 2023
It seems we're not the only ones who have had a few days in the sun this week. The whole blockchain games industry is a bit thin on news. Nonetheless, accompanied by a very special celebrity guest, we managed to round up some of the most relevant topics from the week as follows:
The Big Blockchain Game List's data on new games added in May and a few reflections on the number of new l2 blockchains emerging.
Three interviews we've published this week;
In closing, we look at some of the new projects we're hopeful about for 2023 (and 2025).
Listen to the podcast here.
---
May 26th 2023
We started off looking at this week's investments, notably Loot Labs' $1.5 million pre-seed and BoomLand's $1 million pre-seed and its exciting milestone of reaching 10,000 Hunters On-Chain players on the testnet.
We looked at the total of $741 million investments into blockchain games so far in 2023, comparing it to previous year's very different market conditions. In regards to other investment news, we discuss the reasons why some companies do not disclose exact numbers.
In launch news we mention SkyVu's top-down shooter Battle Bears Heroes, which is the first of Sky Mavis' thirdparty games to launch on the Ronin network. The game has soft launched on Google Play and App Store, which takes us into…
The ever continuing complicated relationship of web3 mobile games and app stores. Jon shares the process of buying STEPN NFTs using Apple Pay, and why it's not so straight-sailing. Is Solana's Saga phone and similar solutions a better way forward for blockchain mobile games?
Finally, make sure you check out our Game of the Week: GRIT, and don't miss this week's prominent interviews with Cronos Lab's Ken Timsit and Venly's Stefan Colins on the future of blockchain gaming and Metaking Studios' David Johansson on building Blocklords.
Listen to the podcast here.
---
May 19th 2023
---
May 12th 2023
Starting off with sad news this week of US developer Irreverent Labs announcing that the development of MechaFightClub has been paused indefinitely.
We move on to some better news of a selection of this week's launches – Gala Games Grit, the community beta of Metaking Studio's Blocklords as well as Affyn's announcement of new web3 mobile title Buddy Arena.
We close by talking about the recent updates and blockchain integration of the games we're currently enjoying, among them are NFL Rivals, Hunters On-Chain and not to forget our Game of the Week, Blocklords.
Listen to the podcast here.
---
May 5th 2023
You can listen to the podcast here.
---
April 28th 2023
This week we talk a lot about
Mythical Games;
securing an investment of $20 million from Scytale Digital
did its DAO have a say on the move?
and its launch of American football mobile game NFL Rivals
Other news we talk about is the launch of Ultra Games, and the different way games and platforms adapt to and launch their products in web3.
We also highlight Jon's interview with Alex Paley from Faraway and Lior from Mutant Cartel and their forthcoming city builder Serum City.
Last we look at Game of the Week: NFL Rivals.
Listen to the podcast here.
---
April 21st 2023
Among this week's topics we discuss:
Listen to the podcast here.
---
April 14th 2023
Check out the video version here.
---
April 7th 2023 – (This week's format is a little different as we are together, in a holiday flat, with the children slightly interrupting in the background. We hope you can still make sense of our conversation about the hottest topics of the week in blockchain gaming…)
Check out the video here.
---
March 31st 2023
---
March 24th 2023
To hear the full conversation, check out the video.