Chain Switchers: Raini Studios renames token and migrates to Avalanche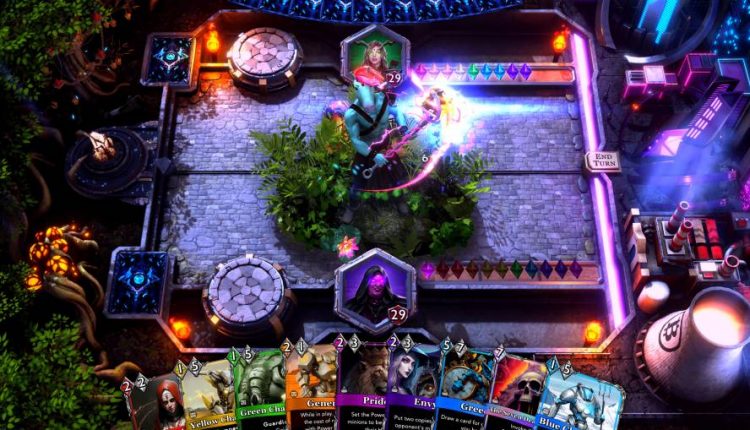 Welcome to our article tracking the games which are switching blockchains or adding additional multichain support.
Raini Studios' TCG The Lords of Light, which currently has its RAINI token live on Ethereum, BNB and Fantom, has announced it's migrating to the Avalanche-powered Beam network. As part of a strategic rethink, the RAINI token (and what was to be its PHOTON token) will now become one unified and deflationary RST token, underpinning the entire Raini ecosystem, with liquidity only provided on Beam. RAINI tokens can be swapped 1:1 with RST, which will be used for buying special packs and allow discounted purchasing of the TLOL's in-game currency, amongst other rewards.
Social farming game Pixels has announced it's migrating from Polygon to Ronin.
---
August 2023: Dimension X, from Crypthulhu Studios, has announced it's going cross-chain, and will deploy on Ethereum in addition to its current blockchain Flow.
Megaweapon, currently with its WEAPON token on Ethereum, has announced its migrating to the Avalanche-powered Beam blockchain.
---
July 2023: Mighty Bear Games' Mighty Action Heroes switches from Polygon to Arbitrum.
Solana-based Aurory announced it's going cross-chain, with Arbitrum the second chain to be supported via its SyncSpace tech.
Eyeball Games announced its pool game Eyeball Pool is migrating from Cronos to Immutable's zkEVM chain.
US-based developer AMGI announced its My Pet Hooligan metaverse will migrate from having its PFP NFTs on Ethereum to exclusively deploy on Polygon, at least for the first 12 months.
Game developer Mythical Games announced it's migrating its Mythos ecosystem from Ethereum to Polkadot.
---
June 2023: Champions Ascension has announced it's moving from Ethereum to Polygon
---
March 2023: After initially moving from Immutable to Polygon in 2022, Studio 369 has announced its open world shooter MetalCore is returning to Immutable.
Blocklords, from MetaKing Studios, announced it's switching from Immutable to Polygon, although it currently is supporting NFTs on both blockchains.
Pirate Nation has announced it's switching from Polygon to Ethereum L2 Arbitrum Nova.