Why the original Neopets creators are building Dragginz MMORPG on ICP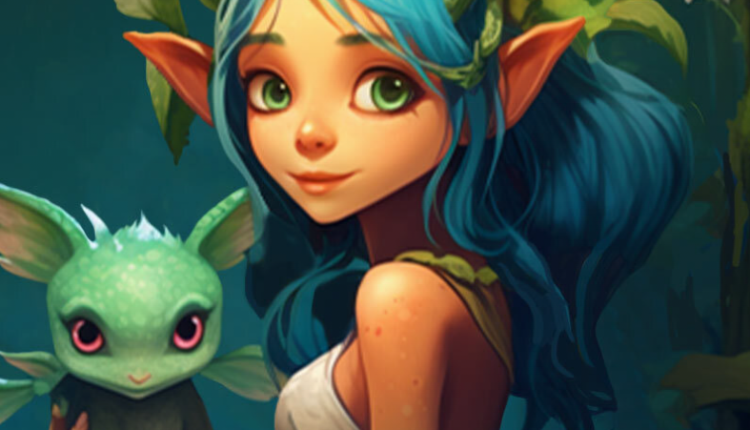 Sign up to our Substack, follow us on Twitter and connect with us on LinkedIn.
Third time's a charm, at least that's what Neopets creators Adam Powell and Donna Powell are looking to fulfil with their latest title Dragginz. While this 3D MMORPG was the initial idea the couple had for late 1990's hit Neopets, neither the pet game nor game studio Meteor's attempt of building it turned out as intended. 
This time, with the growing number of onchain game launches and the quickly advancing web3 technology, timing is certainly in their favour.
But this 100% onchain MMO fantasy world has more going for it. While initiated as a web3 game as early as 2014 by a global team including developers from Neopets, Meteor Games, Disney, Bullfrog, PierPlay, Playtika, and Jam City, Dragginz is currently preparing to rollout a small scale pre-alpha test among its community.
Intrigued to learn more about the game, its blockchain adoption and what to expect ahead, we contacted co-founder Donna Powell for an interview.
BlockchainGamer.biz: From Neopets to Dragginz – can you tell us more about your backstory of making games, and especially the team behind Dragginz?
Donna Powell: Adam began coding games at the age of 5. It started with choose your own adventure games then progressed to multi-user dungeons, then web-based games. Adam and I started Neopets together in 1999. Between us, we were the developers, database engineers, game designers, writers, artists, graphic designers and community support staff until we were able to scale up the team.
Once we could scale, Adam focused on development and I focused on the design side but we always focused on the creative direction together. We love making games that make us feel good — that's why it is important to us that our games are family-friendly, fair and not driven by profitability.
All of the team have been avid gamers for decades. Some of our favourite games include Dungeon Keeper, Dark Age of Camelot, World of Warcraft, Slime Rancher, Ocarina of Time and Graveyard Keeper — many of these influences you'll find in Dragginz.
We love making games that make us feel good — that's why it is important to us that our games are family friendly, fair and not driven by profitability.

Donna Powell
We are working with a studio composed of many ex-Meteor Games staff to develop Dragginz. They bring a wide range of expertise from working on Syndicate at Bullfrog to developing Monopoly Go! on mobile devices.
Can you comment on what happened with Neopets announcing and then unannounced a web3 strategy?
I'm no longer involved in Neopets, and haven't been since 2006. From what I have gathered, they were offering an NFT collection, and they had a metaverse, but I'm not sure why they changed their minds.
Dragginz was announced in 2020, what sparked your initial venture into blockchain?
Dragginz is actually the original idea that we had for Neopets, but Neopets became something different. With Meteor, we tried to make this idea come to life again, but it didn't happen. This is our third attempt at making our dream game, and it was all the way back in 2014 that we looked into building it in web3, on Ethereum in particular, once it launched.

The possibilities of what this new technology could do was fascinating and we began looking at how we could build a game using this new tech. The fact that once a game was running on the blockchain, it could never be taken down was massively appealing.  At Meteor Games we had been forced to shut down a profitable game that had an active fanbase due to pressure from our hosting provider and other investors (Island Paradise). Using blockchain, this could never happen.
After development for a year or two, we found out that we were hitting several limitations. The main issue then was about scalability and the programming language we needed simply didn't exist. We faced so many roadblocks, development essentially paused. Then we met Dominic Williams in 2017 and he explained the premise of Internet Computer (ICP) and it sounded perfect for what we wanted to build.
3 years on the blockchain gaming landscape has changed significantly. In what ways has this impacted the development of the game?
The technology has matured enough to make building on a blockchain, in particular the Internet Computer, a viable option. We now have all the tools needed to make something truly remarkable.
Our goal is to create a game that is self-sufficient. It will feed itself with the tokens it needs in order to fund the cycle, and then it turns into a monster that keeps chugging away. It is designed to make enough to pay employees, cover costs, and future developments. We'll never sacrifice gameplay for profit.
What are the main reasons for game developers to build fully on-chain, and how does this align with players' interests?
The Internet Computer's reverse-gase model means that the developer pays for any computational costs. This would be a significant hurdle for new players if they had to pay up-front before playing the game.

As I mentioned before, having complete control of the game is fantastic. You are the only person who can take the game offline. By using the Internet Computer a developer would save in so many ways. No need for cloud service providers, firewalls or security software. Everything needed to run your application can live on the Internet Computer and be completely safe from hacks, ransomware etc.
For the player, this means they can sign up for a game safely in the knowledge that their data will not be stolen, shared or sold. Not even the developer of the application will get to see the personal details for a player.
Looking at Dragginz in particular, how will the game experience be different due to the use of blockchain?
Great question! Well, thanks to the blockchain we can make the game free-to-play, whilst also giving players a sense of ownership with something that can never be taken away. That's a fundamental of web3. As long as we continue to fund the cycle, the game will just keep running.
We wanted to have this big creative world where the community could play an active part in buildings and earn status too, for different benefits. The benefit of in-game items being on-chain is that users will be able to freely trade them with one another too, fixing the one-way-street monetization model that plagues gaming these days.
We also intend to do something quite unique with our NFTs. I recently wrote a blog post explaining this in more detail here.
What are the benefits of deploying on the ICP blockchain?
As I mentioned, we met Dominic Williams, ICP's CEO and chief scientist back in 2017, and when he explained the premise to use, we knew it was a perfect fit. We found that there were the most insane possibilities on this blockchain. We went to ICP Labs recently and they're working with quite a few companies in the VR space and that's the ultimate goal for us. Dragginz won't be VR upon launch, but the Internet Computer will help us reach that stage eventually.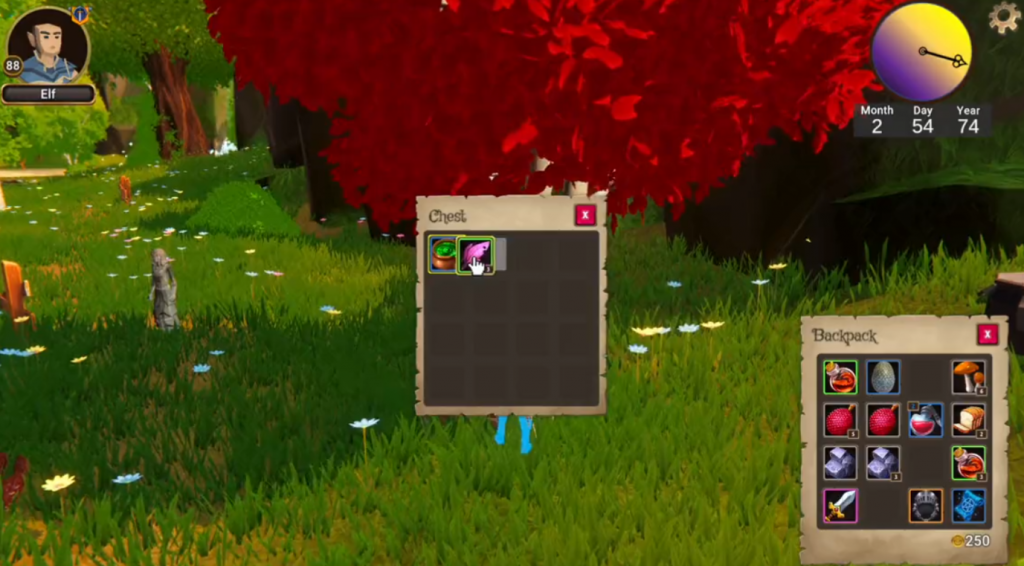 We'd also like to introduce a world builder at some point, but we want that to be an iterative build and get the community to tell us what tools they want in there, and to test what we're building, as we build. Then the people who made those contributions will be credited and be able to show that on their accounts.
Fully on-chain games have a reputation for being hard to scale with the current technological limitations. Launching an MMORPG, what's your onboarding and scaling strategy?
The ICP lets you store everything on-chain, so we don't need to use AWS or any other cloud storage company. It's also infinitely scalable, really fast, and really efficient, and has overcome many of those issues experienced by other blockchains.
Thanks to the blockchain we can make the game free to play, whilst also giving players a sense of ownership with something that can never be taken away.

Donna Powell
We've had huge problems in the past with other games, like Neopets, that went down because we couldn't keep the servers up. With the Internet Computer, in theory, that won't happen, which will help us to scale.
What can we expect from the first alpha build?
By first Alpha, I imagine you are referring to what Adam alluded to being released in Q4. It will be a very basic game loop and proof of concept. The main purpose is to have a small scale test of scalability and initial user experience.
We do not want to create something that will slow development down, so it will really just be a work in progress snapshot. Sort of like an interactive version of the videos you see on our twitter feed. I don't even think it is fair to call it an alpha as that may raise people's expectations too much!