The Sandbox raises $93 million to build out its metaverse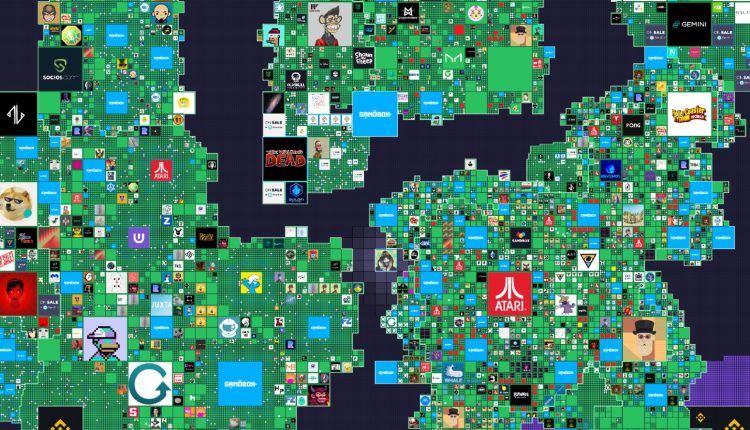 Blockchain UGC universe The Sandbox has announced a $93 million Series B funding round.
The investment was led by SoftBank via its Vision Fund 2.
Other investors included owner Animoca Brands, Liberty City Ventures and Galaxy Interactive amongst many others such as Samsun Next, LG Technology Ventures and Com2uS.
In addition to the raise, The Sandbox has also bulked out its advisory team with the following people.
Guy Oseary, founder of the management firm Maverick (Madonna, U2, Bored Ape Yacht Club)
Nicholas Adler, manager and brand curator for Snoop Dogg;
Thomas Vu, former Riot Games CPO, and
Mathieu Nouzareth, co-founder of FreshPlanet and creator of SongPop
The money will be spent accelerating The Sandbox's positioning as an open metaverse, especially in terms of supporting creators and attracting more IP partnerships.
To-date, The Sandbox has over 165 IP partnerships including Snoop Dogg, The Walking Dead, The Smurfs, Care Bears, Atari, and CryptoKitties.
It's also generated over $144 million in terms of its gross trading volume, mainly in terms of its land NFTs.
As well as the primary sales, The Sandbox gets 5% of all secondary sales.
Currently, 12,000 unique wallets hold land NFTs, with the game also boasting over 500,000 registered unique user wallets via its website.
High profile land NFTs owners in The Sandbox include Zed Run, Binance, Bored Ape Yacht Club, CyberKongz, Pranksy, the Winklevoss twins, WhaleShark and Yield Guild Gaming.
"This investment round led by Softbank Vision Fund 2 will help scale up our growth strategy, operations, and player acquisition in The Sandbox ecosystem while sending a clear statement that the world's most innovative fund believes in Web3 and decentralization as the next major trend," said The Sandbox COO Sebastien Borget.
In the coming months, The Sandbox is planning to roll out its first playable version, which will allow players to monetize their time spent in the metaverse in terms of building their own sandbox experiences or in-game assets.
You can find out more via The Sandbox website.