Top 10 fully onchain games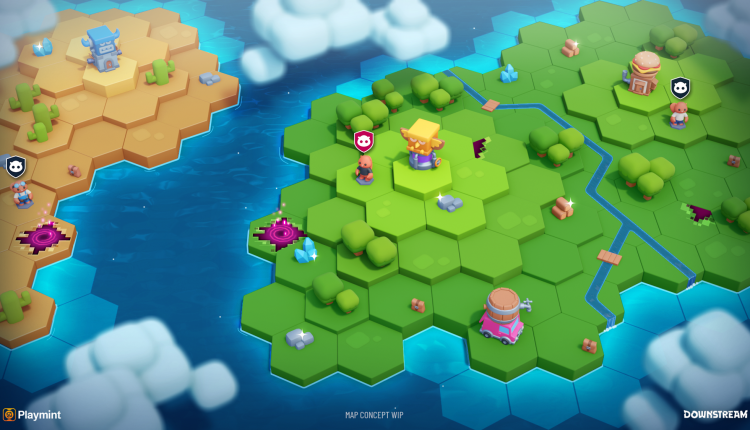 Sign up to our Substack, follow us on Twitter, and connect with us on LinkedIn.
100% onchain gaming is on the rise, so let's take a look at the top 10 most prominent fully onchain games that are currently live or in development.
N.B. Titles are listed in alphabetic order.
Alien Worlds (by Dacoco)
One of the early launches into the emerging blockchain gaming scene was Alien Worlds from Swiss developer Dacoco. Following its launch in December 2020, the game experienced solid growth and has remained one of the most popular blockchain games through both bull and bear conditions.
A PC-based intergalactic space metaverse merging gaming with decentralized governance, mining and NFTs, Alien Worlds encourages full player autonomy through its deeply integrated Syndicates structure, which are based on the planets that make up the game's universe.
Deployed on WAX with missions on BNB, the game is available to play via Alien Worlds' website.
Downstream (by Playmint)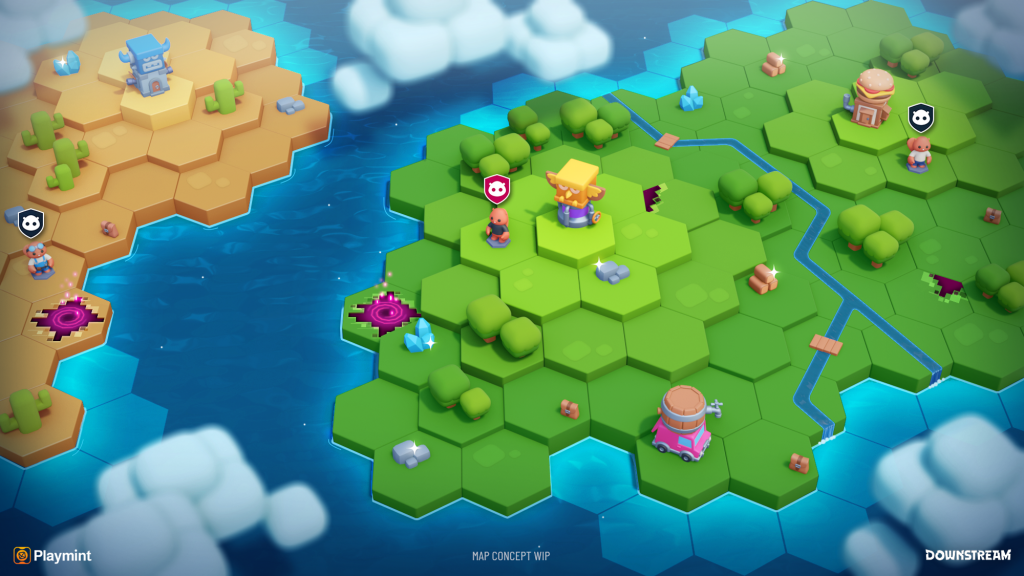 Developed by UK-based Playmint, Downstream is a fully open source and permissionless MMO with composability built into its design. This allows anyone to add smart contracts such as quests, clan systems, marketplaces and other features, to extend Downstream's functionality.
As long as the added code adheres to the game's underlying digital physics, which are immutable on the blockchain, it will work. As opposed to mods, these features are introduced in a single shared world.
Playmint CEO David Amor says the game aspires to be an autonomous world, meaning it's an open-ended game using blockchain technology as a measure to safeguard its decentralized structure and eternal existence, which is achieved by Playmint overlooking it.
Downstream is currently in development on testnet, and anyone can apply to join the development of the game or sign up for its forthcoming playtest.
Stay up-to-date with the game via the Downstream website.
Dragginz

While Dragginz was the initial idea behind what became 1990's hit Neopets, every attempt so far at creating it has turned into something else. According to the game's developers, that's a driving motivation for taking this 3D fantasy MMORPG fully onchain and build it on ICP. The fact this catalogue of games live eternally and can never be forced to shut down is one of its most appealing features, according to Dragginz co-founder and former Neopets developer Donna Powell.
In terms of gameplay, Dragginz is based on a simple game loop where a fantasy character – "probably elves" – has the job of hatching and looking after an evolvable baby Draggin. In addition, this open world fantasy MMORPG will include crafting, trading, and various adventures, among other features. PC-based and deployed on ICP, Dragginz is expected to launch towards the end of 2024 or early 2025.
Stay up-to-date with the game via the Dragginz website.
Gabby World (by Gabby World DAO)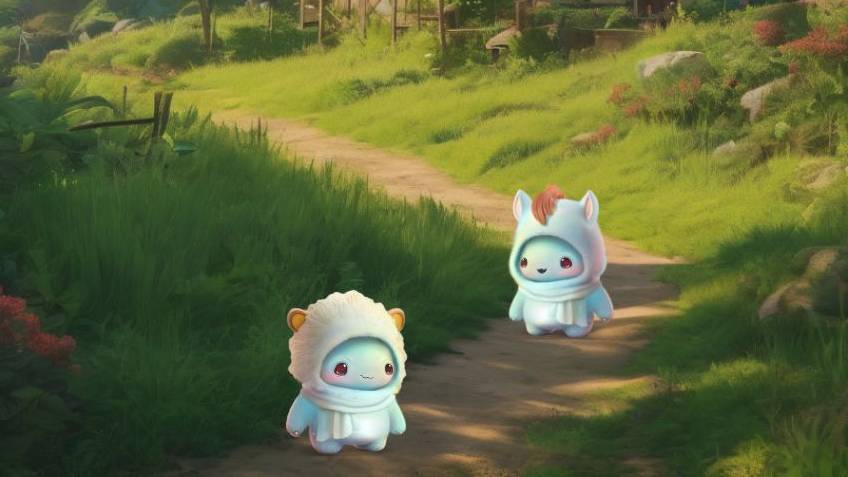 As a fully onchain open game world with emphasis on user-generated and AI-generated content, Gabby World is created by its community, Gabby World DAO.
Described as one of the most innovative adventure-based autonomous worlds so far in the onchain gaming space, players can create AI characters, storylines and quests and participate in building the ever-evolving Gabby World universe.
Following its recent closed beta release which granted 500 players access, Gabby World revealed that over 14,000 explorations and over 3,600 experiences had been created. Browser-based and deployed on Ethereum as well as AGLD's fully decentralized Lootchain, the game is powered by the AGLD token.
Find out more via the Gabby World website.
Influence (by Untoppable Games)
US-developer Unstoppable Games makes full use of the strengths of 100% onchain gaming in its space strategy MMO Influence. With resource-rich asteroids as a starting point, players take part in loops of mining and construction to build ships, which are a cornerstone for game progression. Strategy and cooperation is also essential for successful gameplay, which is enhanced by in-game marketplaces and trading powered by the game's SWAY token.
Unstoppable Games recently launched Limited Release, a mode which aims to showcase the game's successful migration from Ethereum to Starknet mainnet. While Limited Release enables existing players to migrate their assets to Starknet, the version is also a way for new players to familiarize themselves with the game.
Next stop on the roadmap is pre-release, Influence's last testnet on Starknet, which will make the entire game available to players.
Stay up-to-date via the Influence website.
Nine Chronicles (by Planetarium)
Alongside Alien Worlds, open source RPG Nine Chronicles from South Korean developer Planetarium is one of the earliest fully onchain games to launch. While the web3 space has grown increasingly familiar with games being built fully decentralized with deep involvement from its community, Planetarium was one of the first developers to adopt this approach.
From an interview with BlockchainGamer.biz in 2019, Planetarium CEO Kijun Seo said "We're not sure where its community will take Nine Chronicles over the years, but we're eager to find out."
The strategy has proven to be successful for this PC-based RPG – a mobile version has also been soft launched – which continues to rank as one of the top blockchain games by monthly DAUW.
Initially deployed on Planetarium's native Libplanet blockchain, the game has more recently announced cross-chain integration and deployed on BNB. In addition, it's also launched its WNCG token, a wrapped token that backs Nine Chronicles' in-game currency NCG.
Pirate Nation (by Proof of Play)
Pirate Nation developer Proof of Play recently announced it's raised $33 million for the game and its open source tools, which raises the amount invested into the niche of fully onchain games significantly. In a recent interview, Proof of Play CEO Amitt Mahajan who co-created Zynga's FarmVille amongst other games and tech, explains why there is an inherent utility in games built fully onchain. While he also describes Pirate Nation, which is the studio's first game, as a sandbox experiment, players shouldn't view it as the be-all-and-end-all game, "It's the thing where we figure out how to build onchain games."
In terms of gameplay, Pirate Nation offers a combination of active (turn-based battles) and idle (time-based loops) and is simple and fun enough to potentially be the experience that breaks through into the more traditional gaming quarters.
With its NFTs on Ethereum, the game is deployed on Arbitrum Nova. While players need to connect a wallet, the game is browser-based and currently live in beta via the Pirate Nation website.
Primodium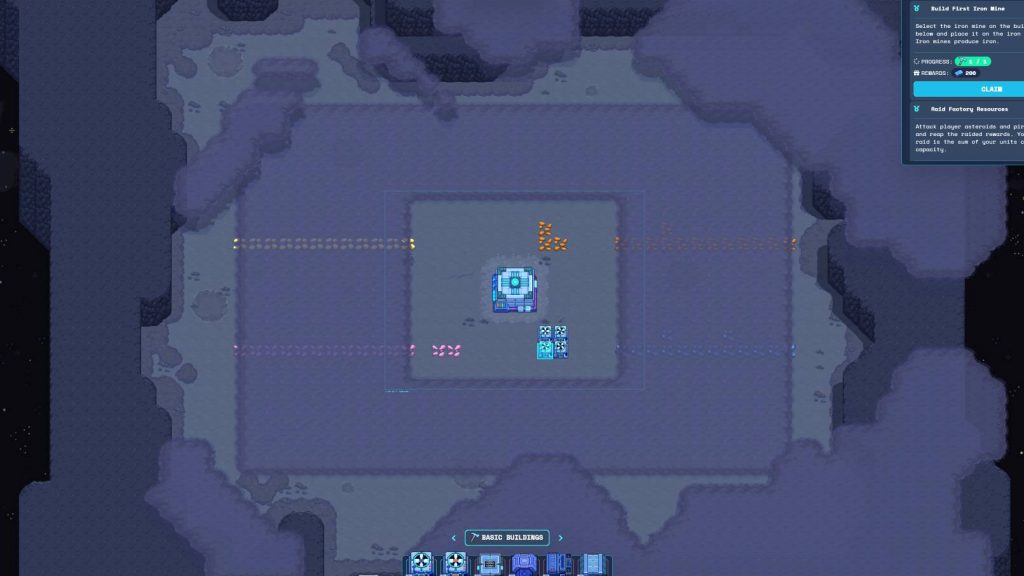 In techtree game Primodium players strategically design and build factories on a plot positioned in an asteroid. These automated factories are used for creating and mining resources which are used to evolve players' industrial empires. While players can choose to either cooperate or compete with other players, a recently launched update enables players to build fleets of ships used in attacks against other players.
Developed by a team lead by co-founder Morris Hsieh and game engineer Emerson Hsieh, Primodium is browser-based and running on the Lattice testnet. Currently onboarding the game requires neither NFTs nor login, since all game progression is stored on the browser.
Find out more via the Primodium website.
Sage Labs (by ATMTA)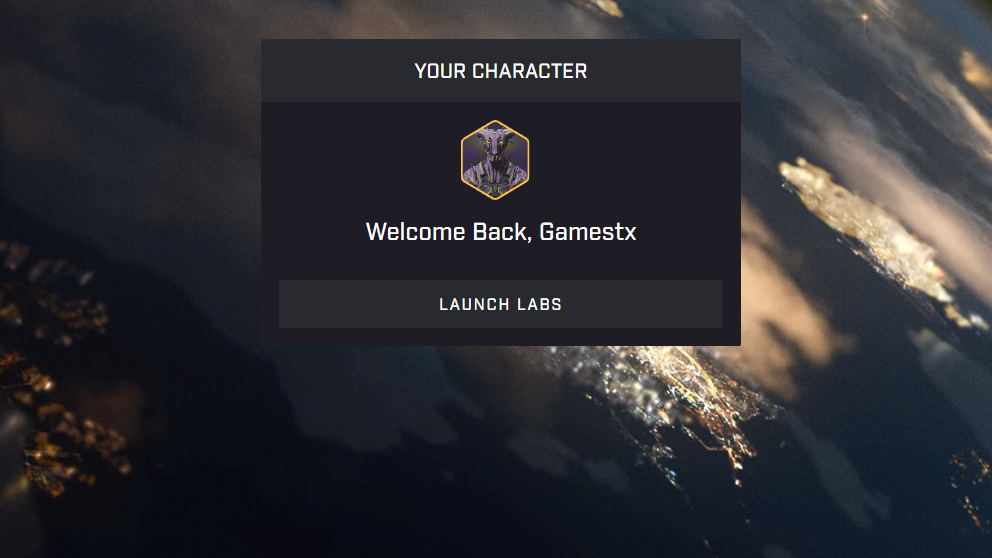 Browser-based 2D space economic simulator Sage Labs from ATMTA's Star Atlas team launched at the end of Q3 2023, and has since attracted headlines due to its fast increase in blockchain transactions.
More than just a game however, ATMTA CEO Michael Wagner recently stated that "we're a development ecosystem", and part of that is Sage Labs' recently launched open-platform developer tools. With access to these modding tools users are able to create, modify, or expand upon the existing Sage Labs game mechanics, make their own frontend UI, build live economies or use the game's system to create entirely new experiences.
Browser-based and part of the Star Atlas ecosystem, Sage Labs is deployed on Solana.
Soccerverse (by Soccerverse)
In soccer management simulator Soccerverse players take the role of manager, agent, club owner, share trader or scout, or a combination of all, in a multiplayer open-ended game world called The Elite Championship. Players can be shareholders in clubs as well as in soccer players and earn dividends based on their performance in the weekly league matches. As a shareholder players are also able to appoint managers and agents.
Although the game is developed by a UK-based studio also called Soccerverse, the key driver behind the development of this fully permissionless and autonomous game universe is its community. Participants in the current beta release will shape the forthcoming game, set to launch in Q2 2024.
Deployed on Polygon, the game is currently in beta and available via Soccerverse's website.
---
Also check out: