GenAI is a content engine but web3 provides the platform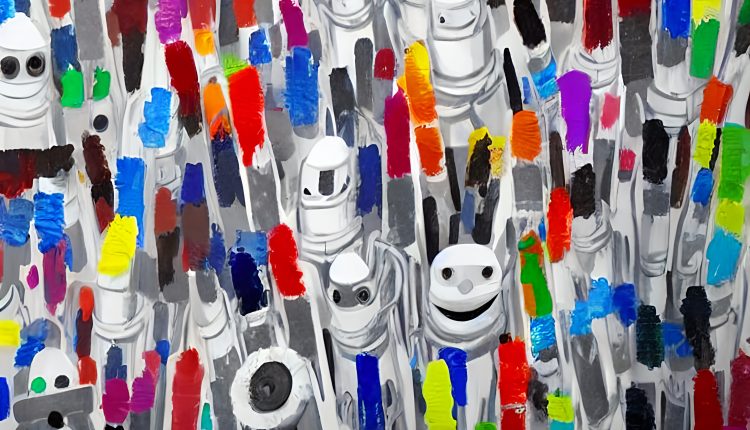 Rebecca Liao is the co-founder and CEO of Saga, a protocol that allows developers to take a single VM and automatically launch it onto a dedicated blockchain.
While the SAG AFRA strike continues, the union is considering striking against video game companies on behalf of voice actors. The industry is unable to get out of the strikes for the same reason it got into them: it fears technology and won't adopt it until it's too late.
Streaming should never have been a line of business the studios were forced into only when Netflix and Hulu became dominant. The half-hearted and rushed nature of that rollout is something the industry is reckoning with now.
Some people's fears around what AI can mean for intellectual property and creative output in the future threaten to put Hollywood in an even deeper hole.
The only way out is through. It is about time entertainment embraced a tech evolution and sought to get in front of it rather than fall victim to it. AI means greater democratization of creativity. With powerful Generative AI tools, both studios and talent can create great content with far less effort, training, and cost and that goes for both professional artists and those who simply have the creative urge.
While AI leads to the proliferation of content, web3 is what allows people to assert ownership over the IP assets
In turn, the power to create and monetize IP will be far more decentralized. Large studios and other companies that commission content and have traditionally served as arbiters of taste will no longer be necessary to discover, create or distribute. Many of those functions will be replaced and scaled through technology platforms that people can easily access to create and share their passions, ideas and dreams. This is a trend already started by the creator economy, but AI will accelerate it because it has significantly lowered the cost and effort required to create content.
Being able to create and track IP and tap into vast new sources of revenue via web3 is the best way for talent and studios alike to retain control of their creations. For example, blockchain can track IP to ensure actor's voices are not being used without their knowledge or permission, and that they get proper credit, royalties and payment. Decentralized ledgers are often the most efficient way to log and assert this IP accurately because they store data in a way that can be freely accessible across networks without the need of single, siloed organizations or industry groups to verify that IP.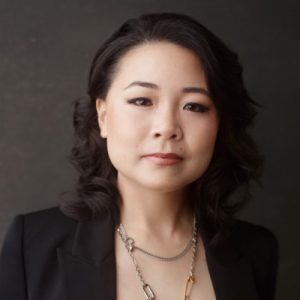 The fanverse can be brought into the canon much more authentically and seamlessly when their beloved Multiverses are more accessible and trackable. Talent and studios will have much more direct rails to interact with their audiences, and audiences will be that much more engaged when their work within a community is rewarded.
The technology also provides actors opportunities to own their IP and get royalties if they agree to let developers use their voice. These are just some of the early possibilities with the blockchain technology that is available now.
Gaming has already figured the power of decentralized generation of content out from a business model perspective with its prolific use of mods, which are responsible for a great deal of the sector's growth. Fortnite, Roblox, EVE Online even Minecraft in its early days, are some of the key examples. For gamers of a certain generation, customizable skins are a baseline requirement for an entertaining game. The more the game rewards the creation of these skins, the more gamers and their friend groups become invested.
It is this empowerment of user generated content that makes the combination of AI and web3 one of the most formidable tech combinations the gaming and entertainment industries have seen to date. While AI leads to the proliferation of content, web3 is what allows people to assert ownership over the IP assets in a way that does not rely on the blessing of large organizations.
While one technology is the engine, the other is the platform by which creators present their work to the world and monetize it.
We see the benefits, which is why Saga already has several gaming projects that are adopting Generative AI to allow their gamers to create quality skins, and enable other studios or platforms to add to the existing universe of IP.
Innovators in Saga's ecosystem developing Generative AI tools with direct connection to the blockchain include Z Creative Media, AILAND, Origin Story and Electric Sheep. There will be many more such platforms over the next few years, and the sooner AI is adopted in a way that is beneficial to all involved, the sooner the industry and its members will benefit.
A labor settlement that promises the protection of voice actors while supporting the deliberate exploration of the potential and adoption for AI and web3 is the most fruitful way forward. People need to get back to work–on multiple fronts.
Everyone, studios and voice actors alike, needs to come to an agreement that allows studios to use AI technology and is fair for talent (who, incidentally, can use AI anytime). Now is the right moment to adapt and embrace how AI helps and advances their collective livelihood and art.
You can find out more about Saga via its website.