Avalon drops first look at its UGC multi-genre MMORPG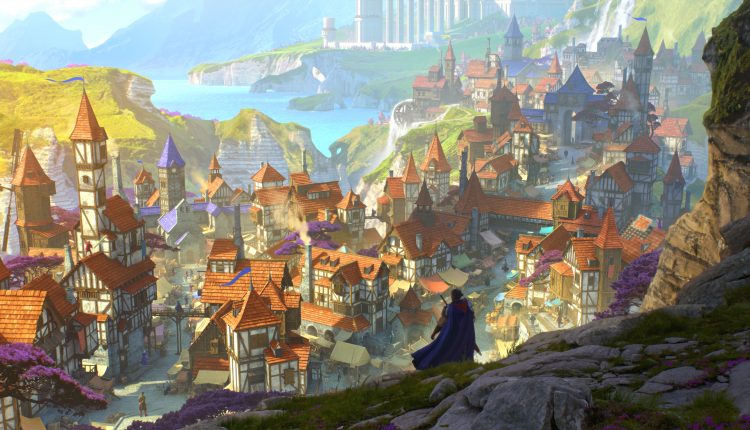 US-headquartered fully-remote game studio Avalon, which announced a $13 million investment round in February 2023, has revealed more details about its eponymous UGC-focused "interoperable and multi-genre" MMORPG.
The company was founded by Jeffrey Butler, one of the original producers for EverQuest, alongside Sean Pinnock and Zack Karlsson, and a team with experiences from the likes of Call of Duty, Diablo, God of War, Assassin's Creed and Elden Ring.
As for Avalon itself, the game is being developed using Unreal Engine as well as Didimo's Popul8 character creation platform and Inworld's AI-powered character engine in such as way that players can create, share, play, and take ownership of their experiences.
It's something highlighted in the game's first 90 second teaser trailer, which cycles through various visual settings ranging from high fantasy to cyberpunk.
"We want to give Avalon players control over the way they play, where creating is just as rewarding as questing – something that I began planning for even as I worked on EverQuest," commented Butler, who's the company's chief product officer.
"With the technology and tools we're developing alongside our partners, we want to foster a community for our namesake game that is able to create their own content and benefit from it, and immerse themselves in content that others have made and shared."
CEO Pinnock added: "I've always had a clear vision of a limitless online world where players are equipped with the tools to not only create whatever they can dream, but also share the experiences across multiple connected realities.
"It's too difficult for any one person or company to build, but we believe that by empowering our community alongside us, we can make something that fulfils the promise of the metaverse."
It's worth noting that the press release doesn't mention blockchain specifically, but hopefully we'll get more details about how that part of the platform works in due course.
In the meantime, you can find out more the game's website.