Pixowl seeds NFT asset generation for The Sandbox with $2 million creative fund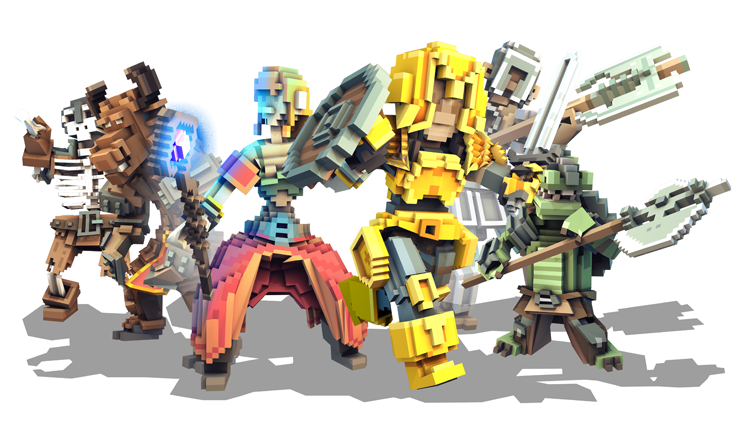 CEO Arthur Madrid shares the vision
2018 has been a long year for many blockchain game companies to struggle through but those with real vision continue to plan long term.
One such is US/Argentine developer Pixowl which, thanks to its $5 million acquisition by Hong Kong publisher Animoca Brands, now has the resources to build out its grand vision of an user generated content gaming platform on the blockchain.
Called The Sandbox, it's a continuation of the mobile The Sandbox series of games, which have one million regular players. It won't be released until the end of 2019, but in the meantime plenty of foundational components are being created and deployed.
The idea of the $2 million Creators Fund is to drive a strong diversity of assets of the highest quality
The first such is its VoxEdit tool, which enables PC/Mac users to create and animate 3D items which are saved as blockchain non-fungible tokens and eventually can used in the games that will populate The Sandbox.
A patron of the arts
To kickstart this activity, Pixowl has announced a $2 million Creator Fund, which is designed to encourage thousands of creators to start making and animating as it offers funding from $10 to $1,000 per item, depending on the quality.
Creators will have to apply to be accepted on a per item basis, but creators will retain all ownership rights.
"Anyone can use the editor. It's simple enough for kids who have used Minecraft through to professionals," commented Pixowl CEO Arthur Madrid.
"The idea of the grants is to drive a strong diversity of assets of the highest quality."
The second part of the plan will see the rollout of a blockchain marketplace for these items in Q2 2019, with a portion of sales ploughed back into the fund to ensure assets are continually being created.
Of course, the point of The Sandbox as a blockchain platform means the items and the marketplace will combine to ensure the true ownership of items and a liquid trading system. To enable this The Sandbox will also launch with its own cryptocurrency, an ERC20 token called SAND.
"Our aim to allow everyone to become an artist on the blockchain," Madrid says.
"We've created an NFT builder to enable this and it comes with other benefits such as interoperability, and ownership and trading too."
Adding volume to the blockchain
Of course, the launch of the editor and marketplace are merely the first steps of Pixowl's grand plan for a user-generated games platform.
For that to come to fruition, it will have to add more complexity to these basic animated items such as game-related attributes so the platform understands how to use them.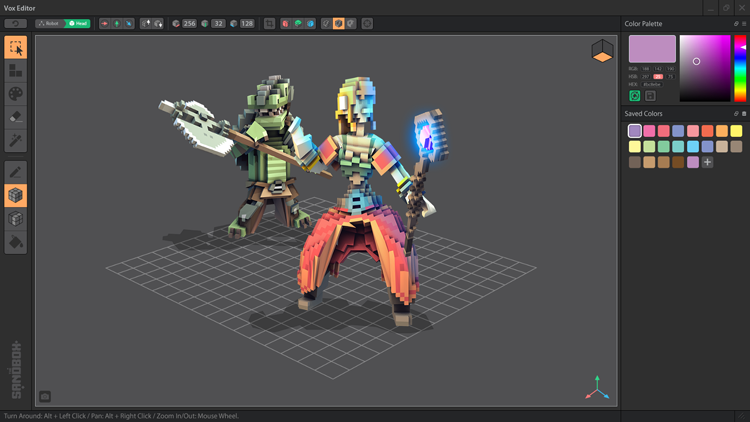 But for the time being, in a sector battled by a wider collapse in sentiment at least when it comes to cryptocurrencies, Madrid looks forward to that long term promise.
"At the moment, there aren't a lot of projects generating transactions on the blockchain," he ends.
"With the potential for tens of thousands of artists and a percentage of The Sandbox's existing 1.2 million players, we think we'll be one of the first to create a meaningful amount of transactions."
Creators can find out more about the Fund here, and you can sign up for VoxEdit via its website.
And continue the discussion in our Telegram group and don't forget to follow BlockchainGamer.biz on Twitter, Facebook and YouTube.