Mythical Games releases gameplay of its NFL Rivals blockchain game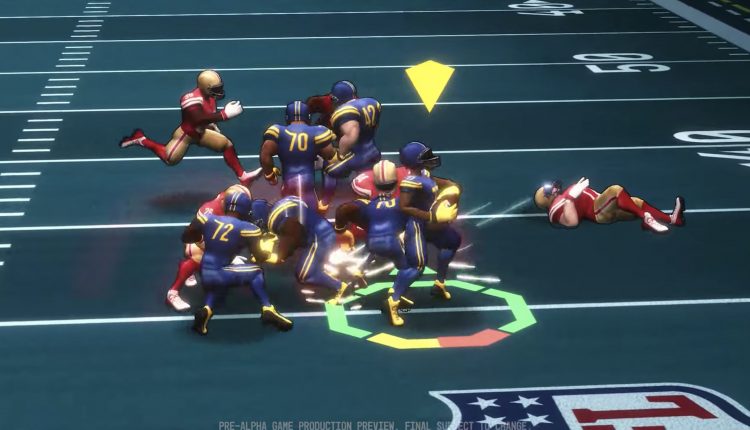 The new game features NFT players that users can collect and upgrade
Mythical Games has released its first gameplay peek for its upcoming blockchain-based mobile game NFL Rivals.
The trailer shows a snippet of gameplay that showcases arcade-style gameplay and graphics that feature playful characters and celebrations. The title also builds upon the themes of fantasy leagues where players create teams as general managers. NFL players will be unique NFTs that users can own, collect, and trade — users can also upgrade these characters to improve their stats.
In addition, Rarity League NFTs will be incorporated which are NFT fan-inspired helmets that are sold as digital collectibles. Anyone who purchases a Rarity League collectible will gain early access to buy NFL Rivals players' NFTs and be able to take part in exclusive tournaments.
Fast-paced football 
In an interview with GamesBeat, Mythical Games CEO, John Linden commented on what the title has to offer saying, "We really wanted to show a little bit more of what's going to happen with this game. And the real thing behind it is a new way to play. People can see a different art style. This is not Madden. This is a GenZ-type action that is really, really fast-paced, and very accessible. The matches are about two minutes long. So it's very quick to pick up play".
Short two-minute games make a lot of sense for a title that is releasing on mobile, this format will allow the game to be picked up and played in short bursts without the need for committing to long matches.
NFL Rivals is currently in pre-alpha but a full launch is expected sometime in 2023.