Too complex and too speculative now, but KamaGames remains open to blockchain in future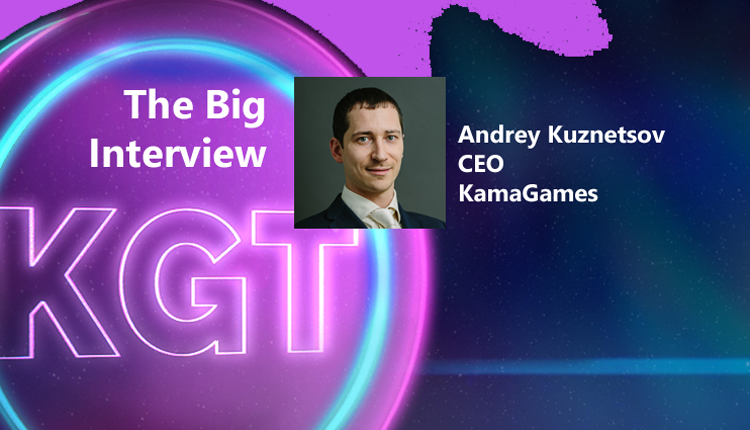 CEO Andrey Kuznetsov doesn't regret the attempt
Last time we spoke to KamaGames' CEO Andrey Kuznetsov he was excited about the social casino company's experiment to launch KamaGames Token (KGT), its blockchain utility token.
Post-token sale, he says he doesn't regret anything, but the experiment certainly didn't work out as expected for the Dublin-headquartered company.
Playing with the wrong crowd
There are many reasons, but the most important was KamaGames' had a very specific reason for selling its tokens. It was attempting to build audience and engagement in its already highly successful Pokerist mobile app.
99.9% of all crypto users are speculators. They're not interested in games or services.
Hence because it wasn't raising money, there was never going to be any speculative reason to buy KGT. Its only usage was to convert at a very generous rate into the in-game chips used for gambling on the various card and board games within Pokerist.
"I think 99%. No, 99.9% of all crypto users are speculators. They're not interested in games or services. They're only interested in quick money," says a disappointed Kuznetsov.
"Although we made it clear what the token was for, we still get daily questions asking when it's going to be listed on exchanges."
Still, despite the effort taken to set up and run what was in many senses a failed token sale (in terms of its stated aim), the only time Kuznetsov sounds annoyed is talking about the token's whitepaper.
"It took a long time getting our docs written and legally checked. We monitored activity on our landing page and no-one was interested. That was a surprise," he confesses.
Tail doesn't wag the dog
However, aside from speculation, the wider conclusion from the experiment was crypto remains far too complex for anyone who's not already engaged.
"During the pre-sale period, some of our VIP players were interested but it was far too complicated to educate them about buying tokens, getting a wallet and then transfering back into the game," Kuznetsov explains.
"Our support team spent hours explaining how it all worked but the success rate was tiny. Users need simplicity; one button, one click."
In fact, setting up wallets and converting tokens to chips proved to be so complex for Pokerist VIPs who did purchase KGTs that in many cases KamaGames ended up crediting them with extra in-game chips directly.
What's next?
Yet Kuznetsov says he doesn't regret the experiment.
"We didn't spend much money and we learned a lot," he argues.
you need user demand. When demands grows, we'll happily support it.
"This is part of being an innovator and I think people now know KamaGames as an innovative company."
Indeed, if you take into account all aspects of the token sale, including airdrops and bounties, around 30,000 people got involved. But to put that into context, Kuznetsov says Pokerist generates a couple of million new users every month through its conventional marketing activities.
He doesn't rule out revisiting the technology sometime in the future, though.
"I believe blockchain will work for some industries," he saying, pointing to CryptoKitties as a successful example of a blockchain game.
"It works. They make money but they didn't ICO. They raised VC funds," he says.
"When things change, we could find a way to implement blockchain in our games. But you need user demand. When demands grows, we'll happily support it."
Continue the discussion in our Telegram group and don't forget to follow BlockchainGamer.biz on Twitter, Facebook and YouTube.