Speaker profile: Kilian Michael Kunst, Age of Chains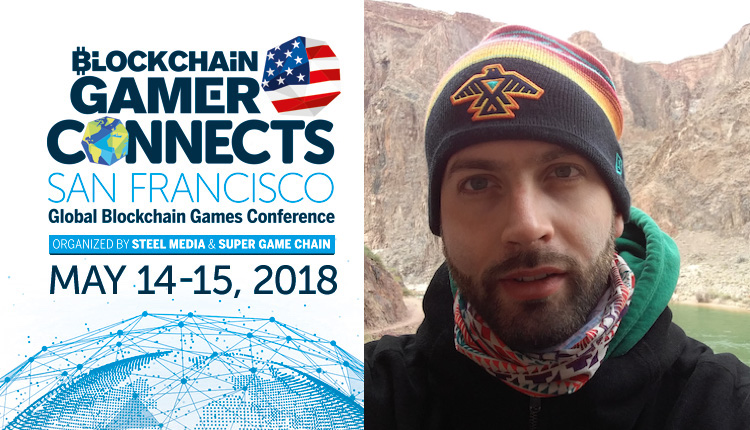 Find out more about one of the 40 world-class blockchain gaming speakers appearing at Blockchain Gamer Connects San Francisco
Kilian Michael Kunst, CEO and founder at Age of Chains (Streamstars UG) is one of 40 world-class blockchain gaming speakers appearing at Blockchain Gamer Connects San Francisco on May 14-15. To hear him speak in person, book your ticket now!
Q: What do you do?
A: I am the creator of Age of Chains, a blockchain trading card video game set in an intergalactic clash of cultures.
Q: What makes you most excited for blockchain gaming?
A: Giving back ownership of ingame inventory to the players and thus enhancing their gaming experience.
Q: What are your thoughts on the way the sector has grown in the last 12 months?
A: A lot of new blockchain oriented games have been popping up throughout the last year. It is still early for the sector and time will tell which of the projects have made the right decisions to achieve sustainable growth in the long run.
Q: What major trends do you predict for blockchain gaming in the next 12 months?
A: The benefits to utilize blockchain technology within video games will become more clear to even more people around the world. As this happens, we naturally will see many more projects in that space.
Q: Which part of Blockchain Gamer Connects/PGC San Francisco are you most looking forward to and why?
A: I am particularly looking forward to meeting like-minded people that see the ultimate potential in combining blockchain technology with video games. There are not yet many events like that around the globe, so I am more than willing to travel from Germany all the way to SF for this experience.
Don't miss your chance to hear Kunst present the Age of Chains project at Blockchain Gamer Connects San Francisco, at 14:00 on Tuesday May 15. Book your ticket now!
About The Speaker
When I was a teenager, gaming was my main pastime. I also always loved astronomy and aliens. My fascination of card games peaked with my interest in poker when I was a teenager. I then moved on to study Latin American studies and archaeology for my bachelors, following my interest in ancient cultures. To understand how startups work, I interned at Eversnap, a Silicon Valley based startup and returned to Germany doing a masters in entrepreneurship, as well as graduating from the Founder Institute. When I entered the blockchain rabbit hole, the potential of this technology to create good in the world became more and more clear and with Age of Chains, I found a way to combine all my passions into one: An intergalactic blockchain trading card video game that will play its part in moving the world forward.
About Blockchain Gamer Connects San Francisco
More than 400 blockchain gaming delegates will gather at the Bespoke venue on May 14-15 for Blockchain Gamer Connects San Francisco. Over the two days of the event, there will be 40 expert speakers addressing the key issues for the blockchain gaming  industry, from global trends and new tech to tips, tricks and strategies. Tickets are selling fast, so don't miss out – get yours now!