Speaker profile: Dasha Lyalin, RAWG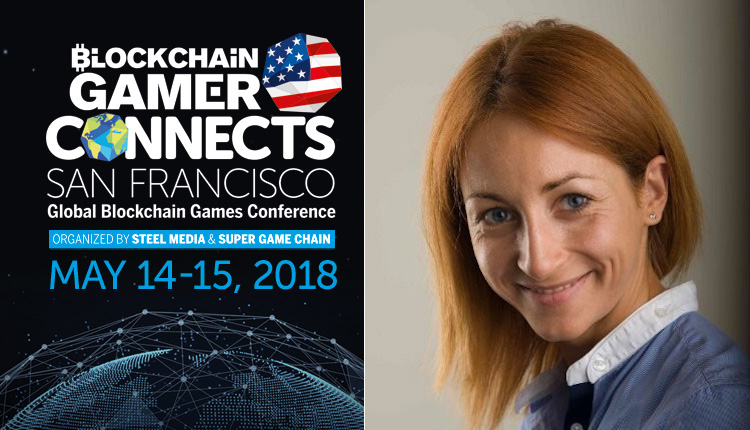 Find out more about one of the 40 world-class blockchain gaming speakers appearing at Blockchain Gamer Connects San Francisco
Dasha Lyalin, COO at RAWG is one of 40 world-class blockchain gaming speakers appearing at Blockchain Gamer Connects San Francisco on May 14-15. To hear her speak in person, book your ticket now!
Q: What do you do?
A: RAWG.io is a video game discovery platform that converts your skills into goods and services. Dubbed 'the IMDb of games', it boasts a database of 15,000 developers and over 56,000 games across half a hundred platforms.
RAWG promises to be the first service to recommend games based on cross-platform data and already supports synchronization of Xbox, PlayStation, and Steam profiles.
The team believe that gaming requires lots of time and skills, but doesn't duly reward players. For this purpose, RAWG has announced a crowdsale to take place in May bringing RAWG tokens to the global gaming community.
Q: What makes you most excited for blockchain gaming?
A: For us, blockchain in gaming brings the unity. Gamers have always been divided by platforms, stores, and devices, and for the first time blockchain gives the gaming industry an opportunity to earn by playing any favorite game in one ecosystem, but what is more exciting is that you can take what you've earned outside this ecosystem on exchanges and spend it on anything you please. Blockchain can help gaming become a decentralized place without walled gardens.
Q: What are your thoughts on the way the sector has grown in the last 12 months?
A: It has been a gold rush. Lots of projects, usually even without a prototype, have aggregated a huge amount of fundings and the future of the sector now depends on how responsible and sensible founders are.
Right now, there are some great examples of blockchain usage in gaming—WAX, Playkey and Abyss being the best examples. I hope that we will see more working products soon.
Q: What major trends do you predict for blockchain gaming in the next 12 months?
A: First of all, there will be many more cryptocurrencies projects: items stocks, in-game currencies stocks and unifications, crowdfunding projects and platforms. I hope that we will see some projects with deeper blockchain usage.
Q: Which part of Blockchain Gamer Connects/PGC San Francisco are you most looking forward to and why?
A: Of course it's the Links to the Future sessions; new ideas are always exiting!
Don't miss your chance to hear Lyalin reveal how RAWG and Crypto Bazar built their partnership at Blockchain Gamer Connects San Francisco, at 12:40 on Monday May 14. Book your ticket now!
About The Speaker
Dasha Lyalin is COO at Rawg, previously eight years as the CEO for mobile VAS and entertainment streaming service at Svyaznoy, Eastern Europe's biggest mobile retailer.
About Blockchain Gamer Connects San Francisco
More than 400 blockchain gaming delegates will gather at the Bespoke venue on May 14-15 for Blockchain Gamer Connects San Francisco. Over the two days of the event, there will be 40 expert speakers addressing the key issues for the blockchain gaming  industry, from global trends and new tech to tips, tricks and strategies. Tickets are selling fast, so don't miss out – get yours now!