How Super Chain Game hopes to create gaming's first open economy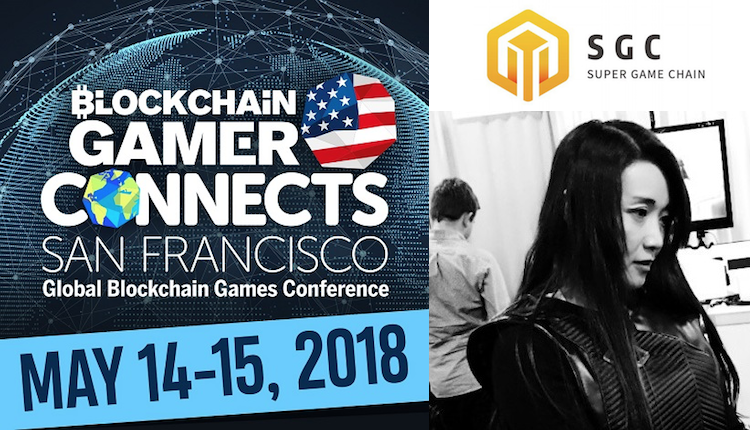 CEO Toni Xu on levelling the playing field
We're just days away from the first ever Blockchain Gamer Connects conference in San Francisco.
So it's a good opportunity to catch up with Super Game Chain CEO Toni Xu and find out more about our lead sponsor.
You can also hear Toni talking in a keynote session on Monday 14 May at 10:00.
BlockchainGamer.biz: What problem is Super Game Chain is solving for game developers?
Toni Xu: Let's get right to the point. Developers want three things:
Funds to build a team and to build their games,
Players to play their games, and
The ability to make a decent living.
However, achieving all of this can be an uphill battle. In today's world, 80% of developers cannot survive in this highly-competitive gaming industry that is dominated by a few giants as access to venture capital/funding can be hard to come by.
Super Game Chain will enable developers to bypass traditional fundraising channels by providing an open economy
Super Game Chain will enable developers to bypass traditional fundraising channels by providing an open economy where developers' end users can invest, play, and spend in their games in a direct way.
Compared to the universal 30% or higher platform fee, Super Game Chain will only take a 1% "gas fee" for each transaction.
Another thing Super Game Chain would like to provide to the developers is an open, fair, and safe environment to build and publish any games as long as they can raise enough tokens from their community of gamers. So no censorship and no begging to be featured in app stores.
Why have you decided to roll your own blockchain as opposed to using say Ethereum?
Ethereum is clearly a revolutionary technology. However, its infrastructure can't sufficiently support the high throughput, high scalability requirement of a majority of games. We, at Super Game Chain, see a real need to build a faster, safer blockchain solution for the gaming ecosystem and we are committed to doing so.

The game ecosystem is currently a complex interaction between technology, art and business plus the community of gamers. How do you hope to support all such activity within Super Game Chain?
By enabling developers to raise funds to create and publish games, Super Game Chain is helping to unleash creativity and innovation in gaming.
So, new game concepts from independent developers that are likely more cutting edge vs. what larger game companies typically release now have the chance to be discovered by gamers who are looking for new and exciting games to play.
This helps the gaming industry grow, satisfies the desires of gamers and sets the bar on creativity and innovation even higher.
What's the feedback from developers been like?
Developers are very interested in our blockchain solutions. In addition to the ability to raise funds and interact with and get feedback from gamers, many are excited about the speed of our technology.
Many developers are currently using Ethereum as their blockchain solution. Some who have already run their demos or complete games on Ethereum are experiencing a severe lag time with that technology. They are eager to get on to Super Game Chain, which will be much faster, when its testnet is ready by the end of August.
You can find out more about Super Game Chain via its website.
And don't forget to follow BlockchainGamer.biz on Twitter and Facebook.