Speaker Spotlight – Thomas Bidaux on Crowdfunding, and the roller coaster of his career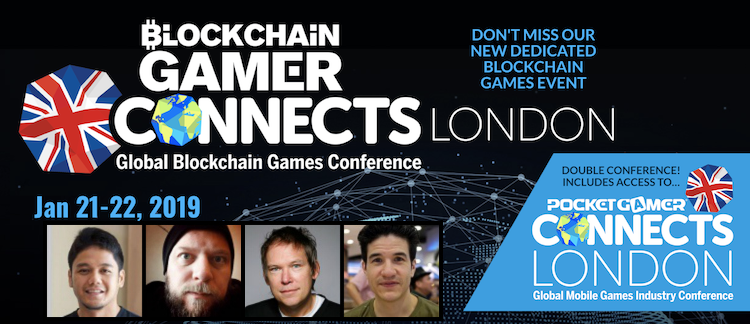 We shine a spotlight on funding in Blockchain gaming
We're excited to have Blockchain Gamer Connects making its grand debut in London on January 21st & 22nd. And with it, we're happy to have some of the brightest projects and minds attending the event. Among them, we will be hosting Thomas Bidaux, the CEO of Ico Partners.
If there's one challenge that faces game developers, especially those involved in the blockchain space, it's funding. For those highly experienced in the field of investment, mainstream games can be a challenge to invest in for venture capital funds.
This is on account of the difficulties of knowing how successful a game might be for users.
So for blockchain games? We have a smaller user base, and a far greater challenge of knowing what is going to be profitable.
This isn't helped by an overall challenge we all have in cutting through some of the misinformation and overall fog that hangs over obtaining funding. As a result, we're only too glad to have Mr Bidaux coming down to Blockchain Gamer Connects to shed some light on this.
So what does your role entail?
I support video game companies with their strategy, providing expert advice and an external perspective, backed by market research. I also work with crowdfunding campaign to maximise their chances of success.

Why work in the games industry?
I can't remember. I was massively into games, I had relevant skill sets for a role that was advertised, and I said "Why not me?". It has been a rollercoaster since then (19 years ago).
What kind of advice would you give to people looking to get into it?
Be thorough, make sure you understand the context of the industry, especially the niche you want to get into. We have all made massive mistakes, but they are been repeated all the time.
And very importantly, make sure you are pro-active in getting involved in the industry. There are more than one way to get started.
What are your thoughts on the industry over the last 12 months?
Specifically for crowdfunding, the space has been quite stable lately. It doesn't explode, but it doesn't tank either. If anything, it feels like there should be more.
What trends do you predict in the next 12 months?
Again, around crowdfunding, I hope we see the main platform, Kickstarter, adopt new features that have been missing for too long now, alongside with an easier way to create a project.
That would not necessarily draw a massive growth, but it would help adoption from creators I think. I wonder if Fig will have a significant project, their pace has slowed down very significantly.
How has the games industry changed since you started?
The industry used to be all about selling boxes in shops… Now, games are all embracing their online components, making for new challenges and new opportunities.
I used to work in part of the industry considered niche (online), it is now very relevant to any video game project.
Which parts of the Connects event are you looking forward to and why?
I am looking forward to meeting new people. Last year I had very refreshing meetings from different actors of the industry I would have not met otherwise.
---
Blockchain Gamer Connects  – London Registration 2019 – PGConnects – London
Continue the discussion in our Telegram group and don't forget to follow BlockchainGamer.biz on Twitter, Facebook, and YouTube.