New blockchain games and ICOs roundup – May 9th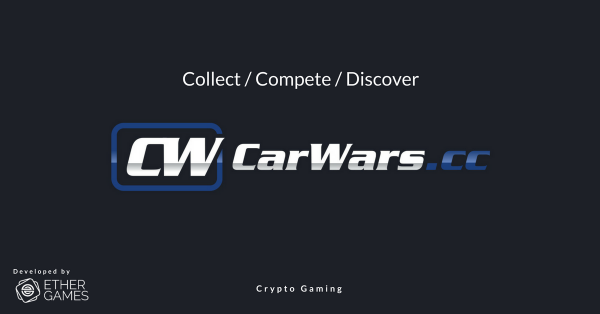 Every week we round up all the best new games and ICOs that we've added or updated on our massive lists
Another week (and a bit, sorry about that) has flown by, and in the fast-paced world of blockchain gaming, that's essentially a lifetime. But don't worry, because we're on hand to make sure you don't miss a single thing.
That's why every week we round up all the best new games and ICOs that we've added or updated on our massive lists. This week we're game heavy again, but a really interesting ICO has gone live too, so there's something for everyone.
Game aye, oh?
One of the most interesting games we've spotted this week goes by the name of CarWars. It's all about collecting unique vehicles, then playing a Top Trumps-style game with other players to see whose vehicles are the best. You can check out more about it here.
There are plenty more games on the list though, and you can see them all by following this link right here.
Games added this week:
bchain
CarWars
Crypto And Dragons
CryptoHorseShoe
CryptoMinerals
CryptoPurr
Сryptosoccerclub
DoubleRPS GAME
ETHButton
EthGrid
Ether Cartel
Ethervote
ICO Hater Collectibles
PO24
PixoArena
Proof of 24 PO24
Proof of Ripple
Qtum Heroes
This Token Rocks!
WikipeDiApp
ICO-ver here
This week there's a couple of updates on the list. We've changed the status of a couple of ICOs that have come to an end. The big news is that the BGX ICO has kicked off. It's a new way of paying in mobile games, and you can get some more info right here.
Make sure you check out the full list by clicking this link to find out about all the movers and shakers in the ICO world.
ICO added this week: