Why MLB Crypto Baseball will be back, bigger and better, in 2019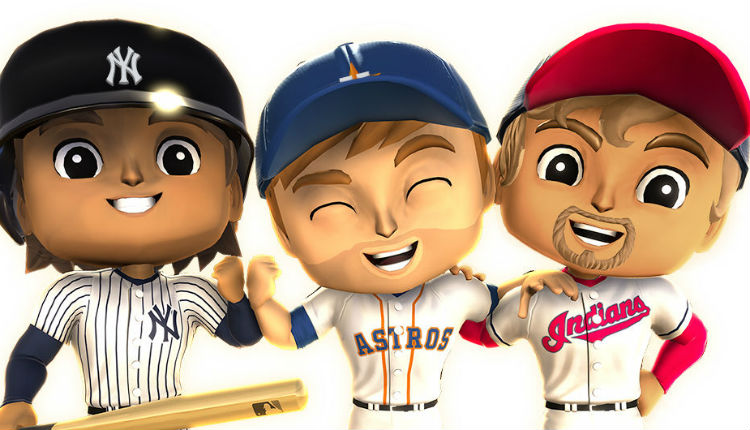 First season provides a solid foundation
Perhaps not surprisingly – given it's the first blockchain game attached to a serious real world license – MLB Crypto Baseball released later than developer Lucid Sight had originally hoped.
"The entire process took a year. A year is a long time," reflects CEO Randy Saaf.
He's under no illusion about why it took so long, however.
We're have 5,000 registered players and over 150,000 games played.
"It's an education process," he explains. "MLB is a fantastic partner to work with, but clearly it and its lawyers have to understand everything that's going on when you're making a blockchain game."
For those unaware of the MLB's annual time slot in the US sporting year, this delay hasn't been kind in terms of the game's marketing cadence. The 2018 MLB season started in late March, and ended last weekend with the Boston Red Sox beating Los Angeles Dodgers 4-1.
But MLB Crypto Baseball has only been live since early September. Yet Saaf says given the multi-year agreement Lucid Sight has with MLB and the player's union, the developer will treat 2018 as something of a test, gearing up with key improvements for the 2019 season.
Early promise fulfilled
Certainly, he's been impressed with the interest shown by fans so far.
For example, a Bobbleheads night at LA Dodgers stadium saw 40,000 cards distributed to fans. Around 20% of these were redeemed with around 10% transfering the digital item (each card contained one of three three NFTs) into an Ethereum wallet. Equally interesting is some of the unused cards have been listed on eBay for up to $50.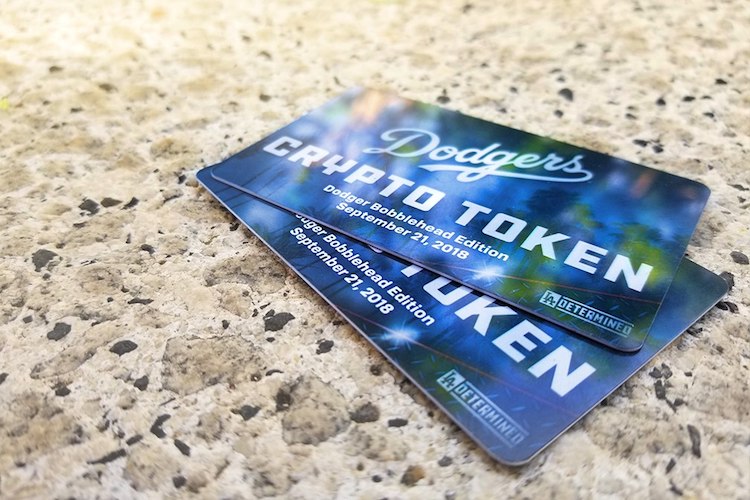 There have also been some high profile sales.
For Saaf this demonstrates latent demand even if structural blockchain issues – notably onboarding through Metamask and a lack of free-to-play options – have limited sign ups this year.
"We're have 5,000 registered players and over 150,000 games played, but next year we'll be adding free-to-play mechanics," he reveals.
Saaf says the stats-heavy culture of baseball has also worked well with the game which combines digital collectible versions of the players with their real-world activities.
"Baseball fans like to memorialize events," he says.
MLB Crypto Baseball does this through a tiered system. Starting with common events such as Home Runs and Double Plays, the next grade up are rare events like Grand Slams and 100 mph Pitches. Legendary events include the Perfect Game, Immaculate Innings (9 Pitches, 9 Strikes) and 4 Home Runs in a game from one hitter.
Players gain access to these by choosing a team and up to nine players (each is an ERC721 item), one for each position on a baseball team. These are then placed on the team card when a real game is in progress. It's important to note that you can't have players from different teams on the same card but you can run multiple teams.
Then, depending what happens in the actual baseball games, rewards such as new players are earned, while the players you already have can also be upgraded and enhanced, or traded on the in-game marketplace.
Some elements will now be reconsidered during the close season, not that Lucid Sight has five clear months to work on this. MLB Crypto Baseball's late release meant its other games such as Crypto Space Commander and Cryptic Conjure, which Lucid Sight is publishing, were pushed back.
Saaf says work on both projects is now spinning up.
"We're refocusing our energies and hope to have something playable out in 2018," he confirms.
Continue the discussion in our Telegram group and don't forget to follow BlockchainGamer.biz on Twitter, Facebook and YouTube.