9Lives Arena's closed alpha set for 24th June
999 players go in, only one can win.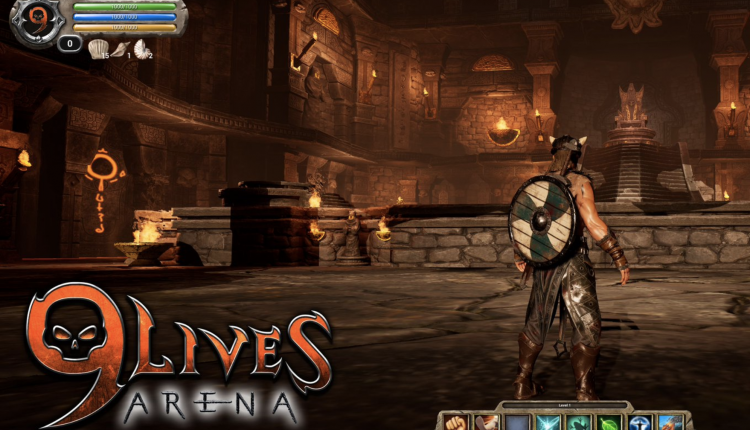 9 Lives Arena has set the beginning date for its closed 'alpha season'
Time is now counting down until the beginning of the newly announced closed beta for 9 Lives Arena. Taking to social media, the team has announced that its closed multiplayer alpha is kicking off on June 24th.
Closed alpha begins June 24th. ONLY 999 spots available! Are you ready to claim the throne?#indiegame #pvp #rpg #gaming #pcgaming #indiegamedev #fantasy #9livesarena #9la #blockchaingaming #newvideogame #gamers #enjin #newgame #gaming #blockchaingame pic.twitter.com/rDB8PlOeVv

— 9Lives Arena (@9livesarena) May 28, 2019
This closed alpha will be the first of its competitive seasons, of 'alpha season' as the team refers to it. The incentive for players is to outperform their opponents, with the top 30 out of 999 being in with a chance to compete in the season finale tournament.
On the line is a prize pool of $10,000 CAD, with the season champion being placed on the 9 Lives Arena Throne until the beginning of the second season.
In total, the alpha season will go on for five months. Both allowing the developers to assess its performance and allow it to effectively scale over time. But for players, it's all the more time to rack up the most kills against rivals.
For those interested in participating in this closed alpha, season passes are available through 9LA Founder packs on the team's store.
---
Join us at Blockchain Games Connects Hong Kong – 17-18 July 2019.
And continue the discussion in our Telegram group and don't forget to follow BlockchainGamer.biz on Twitter, Facebook, and YouTube.