Dapper highlights worth of wallets with mobile push, v1.25 beta, and Decentraland integration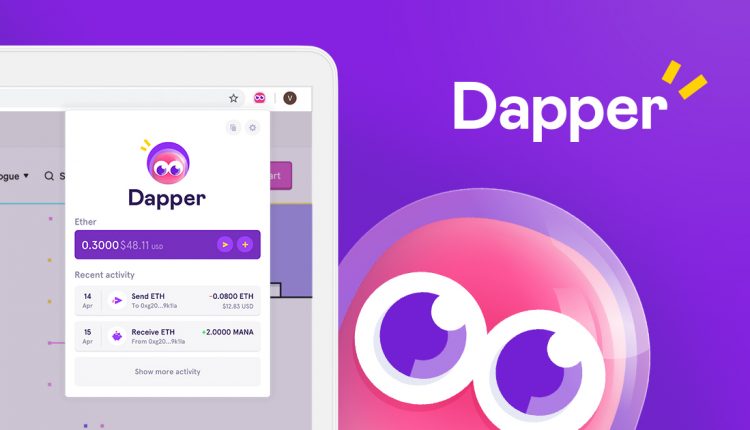 Dapp Drops is helping digital world's onboarding process
There's plenty going on with Dapper, the wallet built by the CryptoKitties' team at Dapper Labs.
Like MetaMask (the blockchain wallet it now competes with), one key development for Dapper Labs is to take what's currently a Chrome extension onto mobile.
Both iOS and Android releases are planned, with Android leading the way. In fact, you can sign up to be an early beta tester here. (You can get the MetaMask mobile betas here.)
More generally, the Dapper wallet has just released its v1.25 beta, which – finally – adds full visual and statistical details of your NFTs; something that's been sorely lacking to-date.
Dapper Drops for Decentraland avatar naming
Something else nice Dapper offers – thanks to its partnerships with some high profile games: what it calls its Dapper Drops – is an integration with Decentraland.
This user-generated blockchain world is grinding through the gears as it heads towards its planned Q4 beta, and that includes allowing users to create their own customized avatars and buy a unique username.
This costs 100 MANA, which is Decentraland's ERC20 token. In dollar terms, it's not a lot of cash – about $3 – but it's certainly a friction point.
Dapper is solving this, however, at least for users who use the wallet to generate their username. It's gifting them 100 MANA. You can find out how here.
Find out more about Dapper via its website and Medium.
And continue the discussion in our Telegram group and don't forget to follow BlockchainGamer.biz on Twitter, Facebook, and YouTube.