Animoca, Dapper Labs, Enjin and Splinterlands speaking at Blockchain Gamer LIVE! Digital – 14-16 Sept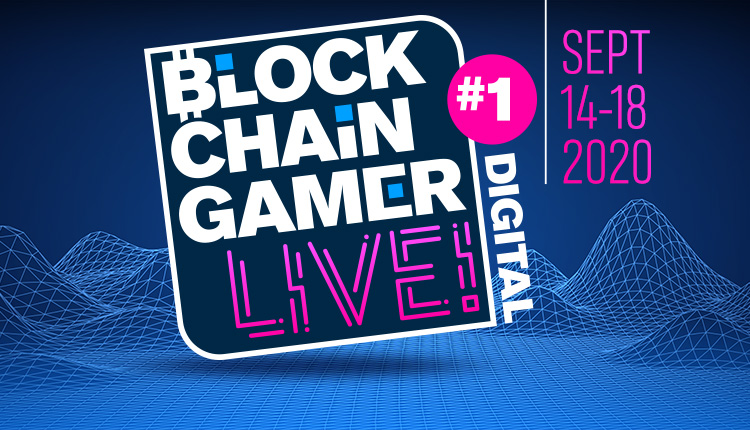 Blockchain Gamer LIVE! Digital #1 heads online for the first time alongside partner event Pocket Gamer Connects Helsinki Digital on September 14-18 for a full week of seminars, panels, fireside chats, networking and much more! The lineup is starting to take shape and we're excited to announce the latest confirmed speakers who will be sharing their expert insight with you.
As one of 1,500+ attendees across both events, you will have access to 36+ hours of dedicated blockchain content across 6 themed tracks from the comfort of your own home. Each track will be live-streamed, recorded and made available for you to view at your leisure, giving you the chance to catch up on anything you might have missed!
We have already confirmed a number of fantastic companies who will appear at the conference including Ubisoft, Blockchain Cuties, Reality Gaming Group and Blok Party discussing a wide array of topics from the rise of cryptoart and Smart Chain to investment in Blockchain and Esports.
Take a look below and find out who you can expect to see at Blockchain Gamer LIVE! Digital #1:
Arkane Network, Tim Dierckxsens, Co-founder & CSO
DEA Play, Mitsushi Ono, Creative Producer
Merfolk Games, Gabriel Meredith, CEO
GAME Credits, Marcus Howard, Esports Advisor
Dapper Labs / CryptoKitties, Caty Tedman, Head of Marketing & Partnerships
Dapper Labs / CryptoKitties, Layne Lafrance, Flow Product Lead
Splinterlands, Jesse Reich, CEO
Infinity Blockchain, Cris Tran, Regional Head & Managing Director
Enjin, Alex Russman, Head of Developer Partnerships
Blockchain Founders Fund, Aly Madhavji, Managing Partner
Animoca Brands, Robby Yung, CEO
TokenPocket, Kohei Nakamura, Co-founder
Crypto Games, Kota Ozawa, CEO
BlockchainPROseed, Yu Ayato, COO
Illuminia Studios, Gideon Gyabaah, Founder & President
Gracone, Mai 'Miss Bitcoin' Fujimoto, Founder
Book your ticket today!
Register today for access to both Blockchain Gamer LIVE! Digital #1 and Pocket Gamer Connects Helsinki Digital and save up to $300 on tickets. Book now.
Call for speakers
We're inviting anyone interested in speaking at one of our events to get in touch and submit your proposal. Got a great speaker in mind that you want to see at a future event? We want to hear from you: suggest a speaker here.