UFO Gaming Launches Alpha Version Of Super Galactic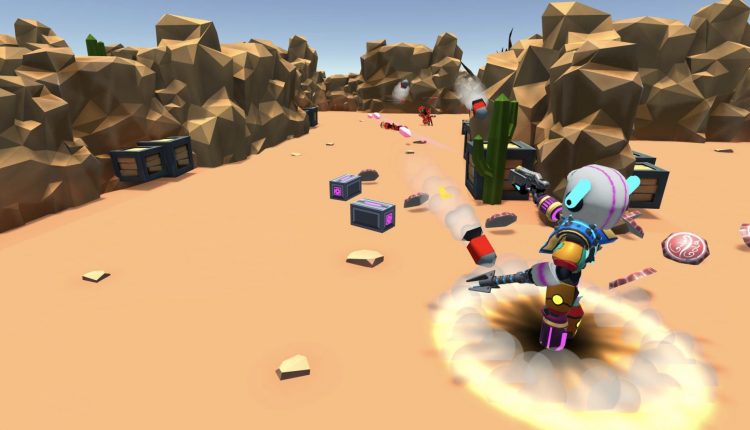 1200 early players get a taste of the token-powered shooting action to come
UFO Gaming have released the alpha version of Super Galactic following a three-day campaign that enabled 1,000 community members to try out the alpha version of the new decentralized game. However, due to popular demand, they soon increased that number to 1200.
Super Galactic is an action game featuring digital super soldiers as NFTs which can then be used in battle. These digital super soldiers are warriors that landed on a scavenged world with an alien race that threatens the peace of the world.
The first title from the UFO Gaming ecosystem
The game is built on the Ethereum blockchain and integrated with the Polygon network. A 'decentralized auto battler' provides gaming match-ups with an NFT collection of digital assets for players to find and earn. Players can mint these game NFT's by providing liquidity and staking either in the form of the native UFO token or UFO-ETH LP for plasma points inside the staking app. Only 10,000 genesis NFT's will be minted, in the pursuit of future rarity and value.
UFO is the game's governance token, with UAP serving as an in-game asset which players earn through the completion of in-game quests, tournaments, and a forthcoming PVP battle mode.
The alpha version of the game featured two characters, two weapons, and a set of powers and abilities that will be expanded in the full game. (A novelty being that the game's Discord channel is being used as the feedback point should any of the current 1200 players track down a bug.)
It's hoped that the game will launch fully in three weeks time with aims that UFO Gaming will become a fully decentralized gaming platform, being a metaverse home to future titles that bridge the gap between blockchain and traditional games.
Register to find out more here.