CyBall announces the release of CyBall Reborn, a more immersive and remastered football-themed NFT game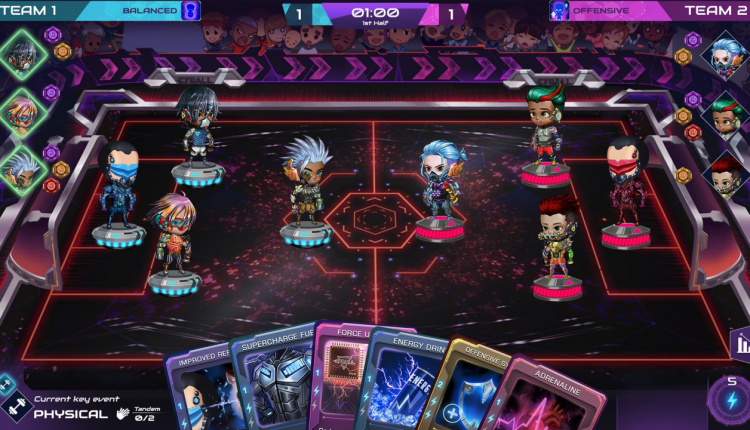 CyBall, the football-themed NFT game, has announced the release of its highly immersive and remastered version of its flagship game – CyBall Reborn.
In Cyball Reborn, players can engage with a game that offers higher spec UI and UX, enabling more immersive gameplay. Staying true to its core values of empowering players through its 'Win-to-Earn' economy, players can collect, trade, mentor and battle with their own team of NFT-based 'CyBlocs'.
According to CyBall Co-Founder – Tin Tran – the decision to launch CyBall Reborn came from the continued success of the base game this year.
"CyBall has seen 480% growth in the number of players in the last three months, and we are excited to continue our momentum and get CyBall Reborn into the hands of the community and a broader audience."
Much like any competitive, team-based sport, the gameplay is based around the need for an effective strategy; combining the collective skills of your team to win and earn in-game tokens, and ascend the leaderboard.
With it being a relatively new build, players can expect to see a gradual (but quick) introduction of a range of new features; monthly until the end of the year, according to the team.
New features in the pipeline include:
5v5 Game Mode – The introduction of the 5v5 gameplay will elevate the strategic prowess of players to the highest level of competitiveness with more player key events and more tactic cards.
Potions – These potions will officially introduce the Mutant CyBlocs into the CyBall ecosystem. An in-game potion, CYRUM, can be purchased and applied to a CyBloc character which causes it to mutate, affecting its physical appearance and in-game abilities.
Hire-a-Coach Mode – Players are able to hire a coach to train their CyBlocs automatically, without investing time to level up, by paying $CBT.
CyBloc Shop – The shop is an extension of CyBall's local marketplace which is a central trading post where users can buy, sell, and trade in-game items including potions, skins, accessories, and upgrades.
Download CyBall Reborn for Windows and Android by visiting here. The company plans to launch CyBall Reborn on iOS and macOS by early fall.