Umbria Network joins the Polygon accelerator program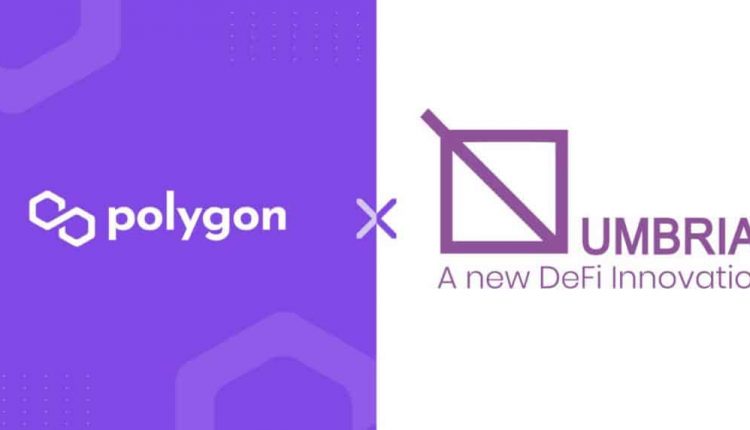 Following on from receiving a development grant from Polygon in early-2021, the Umbria Network has become the latest to fully join the Polygon accelerator program – 'Polygon Village'.
"Being invited into the Polygon Village accelerator program is a boon for Umbria and will be a catalyst for growth. It's great to be able to work closely with and have the support of Polygon to realise our common objective of making decentralised applications and the crypto space more accessible to everyone," said Oscar Chambers, Co-founder of Umbria Network. "Tapping into Polygon DAO's marketing expertise will enable us to collaborate with more projects within the Polygon ecosystem and expand Umbria's reach within the sector."
This new admission means that Umbria getting a great deal of support from Polygon Village; bolstering its marketing efforts, and allowing it to be better placed long term.
The admission to the accelerator comes at a good time, as Umbria's Narni bridge has allowed it to set up a long-standing, fast and cost-effective liquidity bridge between Ethereum and Polygon. Now, the team's new focus will be on promoting its Bridge Widget version 2 and getting it into the hands of large-scale blockchain projects.
Integration of the widget provides a partner project's community with the quickest and most cost-effective bridging solution within its native platform and helps onboard many more users into the Polygon ecosystem. 
For more details about Umbria Network, and how to apply, visit the site here.