End of month report: Blockchain gaming holding its own despite crypto worries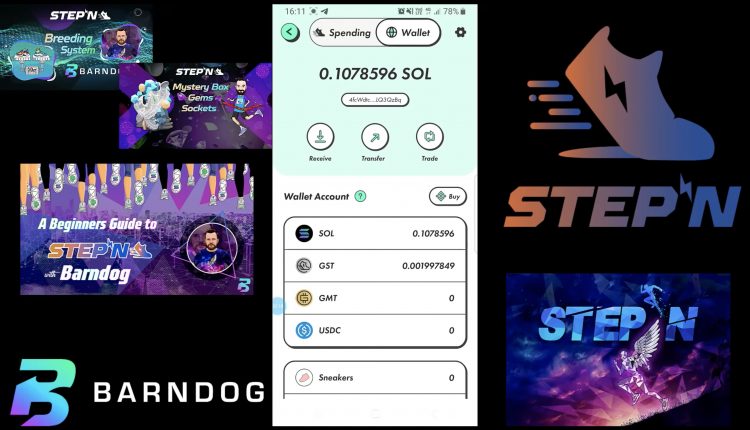 Splinterlands, Illuvium, GRIT, and the trend for 'move-to-earn' games hold the fort
Evidence shows that despite recent adversities as to the value of tokens and crypto, the volume of players and transactions continues to hold up, "fiercely defying the bear market with 1.15 M daily unique active wallets".
The recently released report from Dappradar on the state of blockchain gaming, reveals that while the cryptocurrency market cap has fallen below $1 trillion (a first since since 2020, effectively resetting the gains through 2021 into early 2022) unique active wallets (UAW) were only down 5% in May from April appearing to indicate that blockchain gaming remains more resilient than crypto trading over the same period.
In this period activity in the dapp industry fell to its lowest point since last September, registering 2.22 million daily Unique Active Wallets (UAW). 
Key highlights
Highlights are that Splinterlands maintains its position as the top blockchain game with 350,000 daily UAW in May down only 4% from April. That means it's spent eight straight month at the top of the charts with its first 2000 validator node license selling out in less than 15 minutes. Holders will have a governance vote to shape up the future of Splinterlands' DAO. 
Ehereum's open world RPG Illuvium put in a bullish entry with $72 million raised from its first sell-out land sale. It sold 20,000 land plots generating 4,018  ETH worth $72 million at the time of the sale. Land in Illuvium will be important as owners will have direct access to fuel, the main resource required to play the game. 
Gala Games hosted their Galaverse which revealed major plans for the Gala ecosystem including shooting game GRIT coming to the Epic Game Store. Elsewhere Project Saturn will become a Battlestar Galactica themed Web3 game – in partnership with Universal Pictures – and will run on the Gala Games ecosystem. 
STEPN – the most popular game in the growing 'move-to-earn' gaming area – registered two million monthly users, allowing users to earn token rewards based on their level of exercise. The project's governance token also appears to be a popular option among investors as the number of unique wallets (262,000) holding the GMT token keeps rising despite negative market sentiment. 
Solana will enable a leasing function where players will be able to rent the Sneakers NFTs from other users adding another economic layer to the 'move-to-earn' ecosystem. With the floor price of the Sneakers (5 SOL at writing) and the price of SOL ($29) moving down, the entry barrier to the STEPN ecosystem is more affordable than ever. 
Genopets, another Solana 'move-to-earn' dapp is similar to Pokemon Go, and features players catching Genopets moving across different locations in the real world using AR. Genopets Habitat, the project's virtual world will reward users with bonus tokens and crystal earnings. Genopets is yet to launch on mobile but the pre-registration process is open on the game's website. 
Monthly financials
In 2022, $4.9 billion has been poured into gaming and metaverse including blockchain infrastructure as well as guilds and incubators to boost gaming outlook.
And $725 million was raised by Dapper Labs to expand the Flow ecosystem. Flow has partnered with some of the biggest brands in sport, such as NBA, NFL, La Liga, and UFC and is home to CryptoKitties.
$1.4 billion has been raised since May despite the market turmoil with 33% of the capital raised this year going to infrastructure projects while 25% has been raised by metaverse gaming projects themselves.
But it's not all good news. Axie Infinity continues a decline from its former highs after its Ronin hack (losing $625 million) eroded player confidence. Axie activity is down 39% from April.
Summing up
That said, in closing the report described blockchain gaming as "proving to be a true survivor during this bear market." With "a good amount of blockchain games with truly immersive game mechanics that take entertainment to the next level." All contributing to "complete the transition from play-to-earn to play-and-earn."
For the full report go here.