Laguna Games Brings four new titles to iOS and Android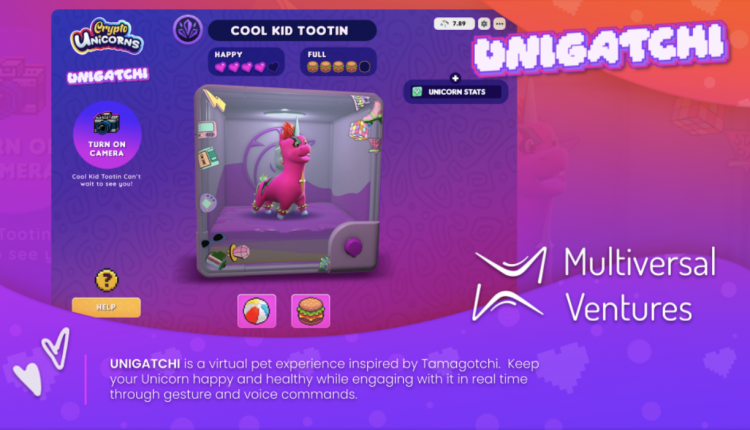 Laguna Games has announced that it will expand the Crypto Unicorns franchise with the launch of four new mobile titles, available on iOS and Android.
With games developed in-house and alongside three strategic partners, the new mobile titles will bring together the experience of casual mobile gaming with the popular characters from Laguna's whimsical web3 farming simulation and collectable game Crypto Unicorns.
"We are working with an incredible group of global developers to build generational IP together on Crypto Unicorns," said Laguna Games CEO, Aron Beierschmitt. "The hyper-casual gaming market is a huge untapped opportunity that we are very excited to begin pursuing. We look forward to bringing our Crypto Unicorn collectables to mobile devices worldwide by the end of next year."
According to machine learning and digital performance solutions company, Moloco, the hyper-casual games market accounts for nearly half of all mobile game installs. The category's dominance dates back to 2017 and now generates upwards of $3 billion in annual revenue.
The series of mini-games being rolled out in Q4 include
Unigatchi: a Crypto Unicorns take on the popular virtual pet game, Tamagotchi. The goal of each player is to keep their Unicorn happy and healthy while engaging with it in real-time through gesture and voice commands powered by Multiversal Ventures;
Bumper Corns: a multiplayer game where the player has to bump other unicorns off the land to win, in partnership with Coda Labs;
Mob Run, a multiplayer game where players compete to amass the largest mob of unicorns, in partnership with Coda Labs; and
Rainbow Rumble: a winner takes all battle royale-style game in partnership with IguanaBee.
The introduction of these new games comes after an already successful reception to Crypto Unicorn. Since launching this year, players have already collected 2,200 ETH with of land and pet collectables. The game has also been named Top Project on Polygon blockchain thanks to its push towards staking-based gameplay.
While the games are blockchain-based, players will not be required to use cryptos or NFTs to enjoy the full experience. These mobile games will mark the first wave of hybrid, casual blockchain games to arrive on mobile.
"Laguna is one of the best studios out there," said Şekip Can Gökalp, CEO of Coda Labs: the mobile game publisher with over 100M total downloads. "We share a vision for using games to bring web3 to the masses and working together on expanding the Crypto Unicorns multiverse was the perfect opportunity to do that. The Laguna team is innovating more than most, and we are really looking forward to learning from them."
Crypto Unicorns hopes to take its multiverse to greater heights by making its game available to casual gaming audiences worldwide.
Screenshots of newly announced mobile titles can be found here.