Gala Games and UpLand team up to expand the metaverse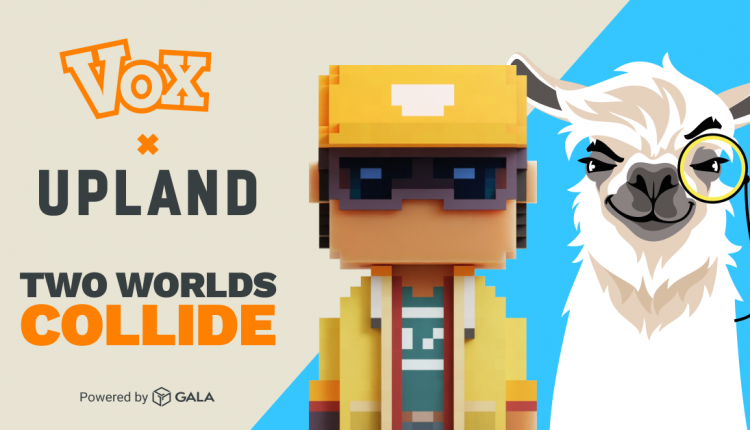 Web 3 entertainment and gaming company Gala, has announced a new partnership with the AR real estate mobile game – UpLand. Under the Gala Games umbrella, Vox will be Upland's first Ethereum partner in the platform's Ethereum interoperability portal that will continue Upland's mission of building an open economy.
The collaboration will work to set the foundations for the two company's visions of an open metaverse that encourages asset interoperability. Allowing users to store, sell and transport their assets across platforms and chains.
Through the partnership with VOX, collectible ERC-721 NFTs will integrate into the Upland ecosystem and open economy using Upland's NFT portal. 
Idan Zuckerman, co-founder and co-CEO of Upland: "From the start we believed that working closely together with like-minded platforms to create interoperability will be the key for the future success of an open metaverse. We're excited to partner with VOXverse who share this vision, and to have the Gala Games and Upland communities come together to co-create and co-build on the two platforms".
UpLand itself will have a dedicated headquarters within the VOXverse, a collaborative metaverse between Gala Games and Will Wright of the Sims fame. Respectively, VOX will also have its own buildings, stores and dev shops within UpLand.
"Uplanders" welcome the VOX Community with several fun engagements, including: competitive city openings, treasure hunts, car racing (Alpha), as well as collaborative activities such as the joint construction of sports stadiums with exciting Upland partners like FC Porto or the NFLPA, and by creating nodes and neighbourhoods where like-minded people work towards common goals. While the VOXverse is being finalized, fans can play VOX Odyssey, a text-based choose-your-own-adventure game that will be playable in the Upland Discord.
VOX Odyssey allows users to take their VOX on quests and adventures while collecting resources. Part of the VOX-Upland collaboration will include Upland-specific storylines that will be revealed at launch.
‍Check out the announcement video here.