Former President Donald Trump comes to the world of NFTs with limited edition cards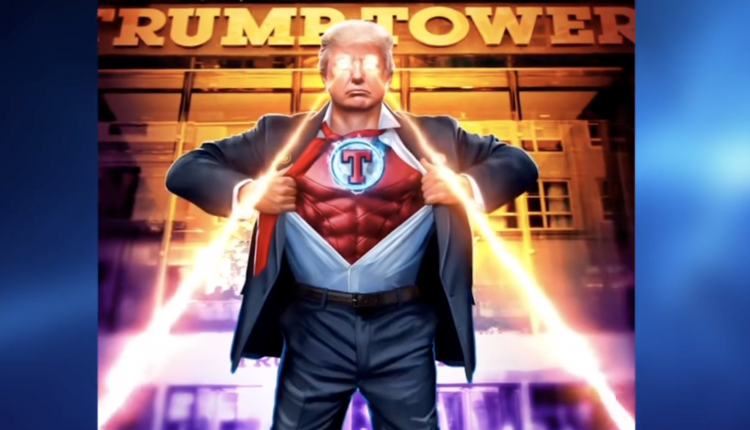 Former US President Donald Trump has struck out to make Christmas great again with his own collection of NFTs. Having taken to social media on Thursday 15th December, President Trump promoted the 'limited edition cards', adding that they'd make a great Christmas gift.
Adding further, the NFT cards would be available for $99 each, and with 45,000 in circulation and hitting OpenSea, they are made highly accessible.
What did deflate the announcement somewhat was that many supporters – within and without the Republican Party – had expected it to be that he would be throwing his hat in the ring for Republican nominee for president, partly to get ahead of Florida rising star – Ron DeSantis.
While many have focussed on the NFTs, the former President did announce his Official Free Speech Policy Proposal on the same day – details of that can be found here.
Though not the only announcement, these new NFTs have brought a wave of criticism that transcends the political spectrum. His own former chief strategist, Steve Bannon, expressed disaffection from the news.
As for the clip itself, it featured a wholly animated iteration of the president at his New York-based Trump Tower, followed by him ripping open his shirt to show an emblazoned T, indicating his superhero costume.
During the announcement, he explained how, along with being a very accessible collection, the card collection could be compared to a 'much more exciting' kind of baseball card collection.
Trumps NFT card collection not without its detractors
"I can't believe I'm going to jail for an NFT salesman…" This statement came from one of the accused from the events of January 6th, according to The Independent. But to say that negative receptions stop there would be untrue. Alongside Bannon, Trump supporters and allies like General Mike Flynn and John Cardillo placed an emphasis on firing whoever suggested the move to blockchain.
Following the announcement, the NFTs themselves are not managed, controlled or owned by any entity related to the former president. What's more, they do not have anything to do with his political campaign.