Fableborne's Creator Program Bounty Rewards Attracts Web3 Gaming Content Creators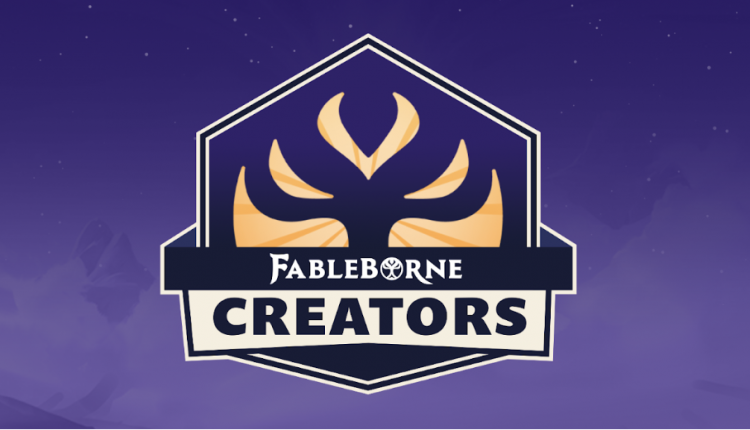 Pixion Games, the company behind Fableborne announced today the launch of their new Creator Program, an initiative to create sustainable opportunities for creators in the gaming community. The Creator Program is designed to empower and support content creators, providing exclusive and unique benefits to grow their presence within the gaming community.
Fableborne is an action RPG blended with strategic base building, currently in development by seasoned industry veterans at Pixion Games. Players can build their base, raid opponents, and upgrade buildings and Heroes in a world rich of with lore a stunning art style and a fun gameplay loop. The catch? With Lunchtime Esports, the game targets competitive players who want to earn real rewards in short and snackable sessions.
Through the Creator Program, content creators can access various benefits and resources, an exclusive chat with other Fableborne Creators and the Development Team, and Early Access to development builds of Fableborne and various marketing resources. The team at Pixion Games is eager to support their creators, which is why Fableborne Creators will be able to claim content bounties for real currency and other rewards for them and their community. In addition, The Fableborne Team will work closely with their Content Creators to help them promote their content and grow their online presence.

The Fableborne Creator Program is open to various content creators, from streamers and YouTubers to social media influencers on Instagram and TikTok, if they fulfill a set amount of requirements. To apply for the program, creators must visit  Fableborne Creator Program Landing Page and apply. Once accepted, creators will gain access to a range of benefits, including:

Exclusive bounties and incentives for creating content around Fableborne 
Early access to Fableborne's latest build and updates
Whitelisting spots for the upcoming Fableborne NFT Mint
Free NFTs for the most engaged and loyal creators
Social media features
The Fableborne Creator Program is still open for applications, but the application period ends on March 3rd, 2023, and it may open again.  Interested creators can apply by completing the Creator Program Application and join the community on Discord. More information about the Creator Program can be found in the official announcement.