Seed equity offering for Blockade Games is now on Paperstreet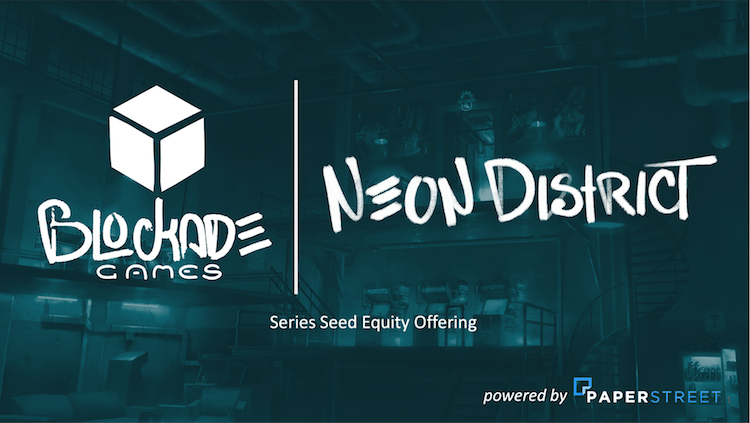 Another developer walks away from ICOs
Gone are the days of flash ICOs, it seems.
At least this is the case for Blockade Games, the company responsible for the upcoming RPG Neon District.
It was made public recently that the company would be pursuing seed equity funding as opposed to some form of ICO.
So far, the fundraising has been nominally successful, with the company obtaining $900,000 from Blocktower Capital, Cypher Capital, Unchained Ventures, Xsquared Ventures, HODL Capital, and other private investors.
According to the CCO of Paperstreet, the Venture Capital investment company, Blockade Games will be made available on its platform.
In total, Blockade aims to raise $1.5 million for 11.5% stake in its company, while it's managed to hit its soft-cap, the remaining $600,000 is made available for Paperstreet investors to participate in.
For more information about Paperstreet, visit the company Medium page.
Continue the discussion in our Telegram group and don't forget to follow BlockchainGamer.biz onTwitter, Facebook and YouTube.