Playkey's Egor Gurjev on bringing high-end PC gaming to the mainstream via blockchain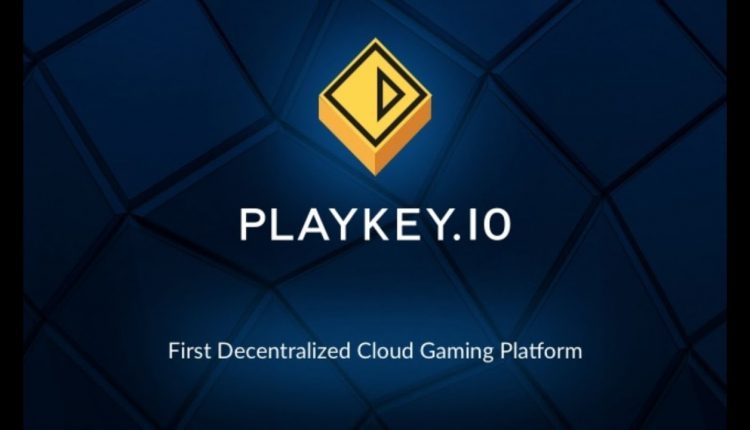 Running in the cloud, delivered by blockchain
Despite the growth in gamers globally, having access to high-end PCs remains an issue for many.
For companies such as Playkey, however, this problem is an opportunity.
It wants to provide an alternative thanks to a mix of cloud computing and blockchain; something we found out more about, when talking to the company's co-founder Egor Gurjev, at Blockchain Summit London 2018.
The Uber of PC gaming
Gurjev understands well the challenges gamers face if they want to play on a PC instead of a console.
"If you want to play the latest games on your computer, you need to buy the latest graphics card. And the price of a Nvidia GTX model card is at least $1,000, so it's costly to do, especially for students and school-age children who are gamers," he comments.
Referring to the ride-sharing company, Uber, Gurjev sees Playkey as allowing its consumers to have access to major game titles whenever and wherever they are.
Using its cloud-based streaming service, users can play triple-A games, regardless of what type of computer they have.
We believe that a shared economy for gaming is the future. We want to move everything onto the cloud.
"We're like the Uber for games because when you buy your gaming PC, you'll end up using it once a day at most," Gurjev explains.
"We believe that a shared economy for gaming is the future and want to move everything onto the cloud to allow people to use it more effectively."
How PlayKey works
Unlike owning a gaming PC, Playkey operates on a subscription system, letting users play as little or as much as they want.
"When you sign up for Playkey, you pay $20 a month and use our subscription with an unlimited amount of hours and enjoy all of your favourite game titles," Gurjev says.
Playkey has gained a significant amount of traction. Based in Russia but now headquartered in Frankfurt, it has global ambitions including becoming established as a game streaming service in the US.
"We're currently available in multiple countries across Europe with plans to become established in North America by the end of 2018," Gurjev says.
Creating a decentralised, cloud-based game streaming service sounds complicated and, according to Gurjev, it is.
"It's not easy if you want to deliver a good service to the customer, especially when you have to deal with different types of network connections between countries, such as low/high bandwidth networks and fibre optic," he muses.
"We had to fine-tune our technology to provide a consistent, high-quality service regardless of network capabilities."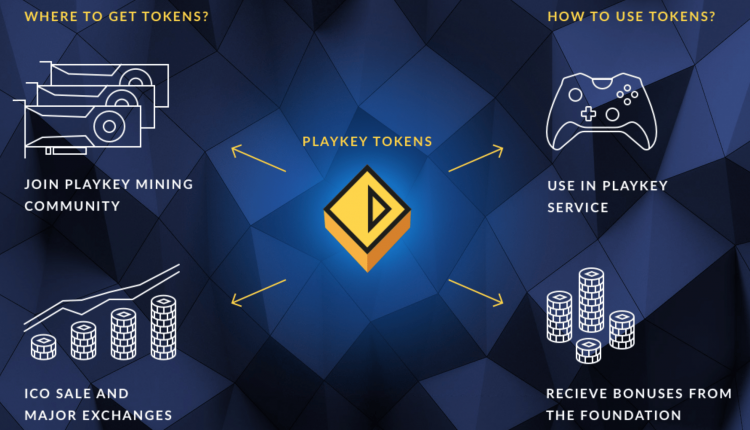 Where decentralising comes into it
Instead of having servers wherever their customers are, Playkey's ultimate plan is to create an ecosystem between existing PC gamers and those that want to play PC game.
"By sharing their GPU power and other resources, it allows users of the platform in say, Finland to play using processors based in Finland instead of relying on either us setting up servers there, or having to suffer from possible connection issues connecting to our servers in Frankfurt."
In this way, using a mixture of peer-to-peer connections and large-scale PC centres who can earn good money for running its service, Playkey expects to create a system of mutual benefit, while avoiding the costs associated with setting up its own large-scale servers.
"Our vision is to make Playkey completely decentralised, allowing our users to play using processing power from their potential friends or neighbours in their local community," Gurjev says.
PKT token and recent buy-back
Users of the platform can pay for their subscription or be paid for their computing power through Playkey's PKT token.
According to Gurjev, this allows for users to have the flexibility of paying in either fiat currency or a token which can equal lower prices for games.
"Using the tokens mean that any transaction is immediately cheaper than paying for anything using a fiat currency," he explains.
"And users can choose to pay with these tokens, fiat, or whichever way is most convenient for them."
A recent token buy-back is an attempt by Playkey to incentivise users to purchase and use the tokens instead of currency.
Blockchain is very much at its initial stages; with transactions using a cryptocurrency remaining a challenge. Our goal is to make our service convenient to use wherever possible.
"We're aiming to drive the price of it [PKT] up to two dollars because if the gamer wants to play for cheaper, he'll but tokens, making to price go up with the buy-back aiming to keep the value from going beyond two dollars," Gurjev says.
However, given the price of PKT is currently under $0.50, this initiative is still in its early stages.
Outlining the challenges to blockchain
While attending the Blockchain Summit London 2018, speakers were adamant about the fact blockchain, and companies using it, needed to innovate to make it approachable by the mass consumer market.
This topic is one Gurjev certainly had some opinions about, mentioning that he "could go on for hours" regarding what obstacles face blockchain.
One of the objectives blockchain developers must achieve is the ability to provide a streamlined service to the end user.
Focusing on this as opposed to the technology is a message which certainly resonates with Gurjev.
"For people, they want to pay and play; they don't care about cryptos or buying them using fiat currency. We must bring blockchain to them, allowing it to be used in a very convenient way," he enthuses.
One of Playkey's goals is to provide an all-in-one service for subscribers to the platform, and consumers on the site have been highly supportive so far.
Playkey moving from central to decentralised
As for Playkey current roadmap, it's pursuing a broader plan to become fully decentralised, allowing it to become increasingly versatile depending on the user's demands, with the implementation of PKT tokens representing stage two of this process.
"The next thing we want to do is to invite private and professional miners, allowing us to test our infrastructure, how we work, including how the PKT tokens and systems work," " Gurjev adds.
Should the test prove a success, Playkey intends to take it international.
And with blockchain being a brand new, if not challenging area for new developers, Gurjev provides some words of wisdom to those developers seeking to apply blockchain in their products
"Blockchain is very tough to understand for most people, that's the major roadblock for widespread use. I think that every developer/startup needs to think less about how to implement blockchain and to think more about how this technology can be easily used by the end-user," he ends.
"The less a user sees blockchain and the more they see the benefits of it, the better."
And don't forget to follow BlockchainGamer.biz on Twitter, Facebook, and YouTube. You can also check out our Telegram news-only feed.