What to expect from NFT NYC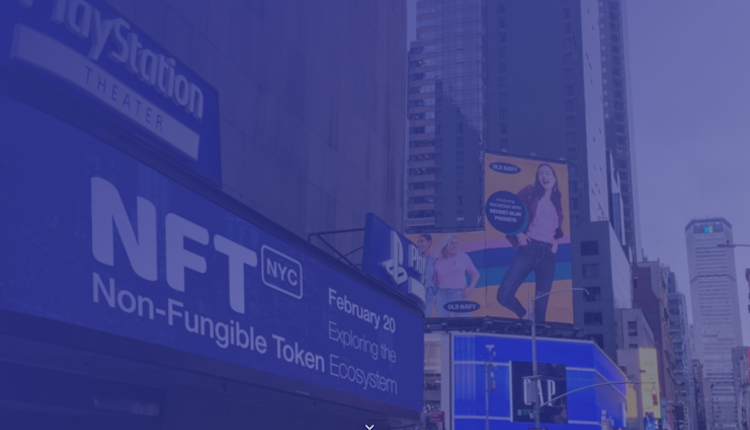 NFT NYC leaves us a lot to be excited for
The value attached to Non-Fungible Tokens has steadily been climbing for as long as there have been blockchain games. Now, with the crypto-winter making the market sustain some turbulence, are we beginning to re-evaluate their value for players and developers? From conversations around NFT NYC, it certainly seems that way.
Taking place on February 20th,  major names from the blockchain game development world, including investors and major blockchain names will be attending the conference.
Ahead of the conference, we caught up with some of the speakers and attendees. All in order to find out more about their talks, and what they hope to learn from the conference.
NFT NYC – What to expect
Digital ownership and Mass adoption
Blockchain carries with it a remarkable amount of potential, one of these being highlighted by the CEO of Animoca Brands, Yat Siu. Highlighting the kind of power that it hands to the player through NFTs, and how these same assets will evolve over 2019.
"With blockchain, it enables its users to have true, lasting ownership." And while there some incentive to purchase these assets, Yat Siu sees that as something that is going to change.
One of the first things that will change is the number of users. "Currently, there are approximately 30m digital asset wallets, meaning there as 30m people on the blockchain." The keystone in Yat Siu's opinion is to educate more users on the value of digital asset ownership.
"It's much more relevant to onboard people that have never used blockchain on to it," Siu continues. "It's about showing them the value of it in terms of digital asset ownership that I think is a more natural approach."
NFTs and hyping up the people
It's these benefits that NFTs bring to the mainstream gaming world that the So Couch Studios team hopes to really stoke during the conference, according to CEO Mark Laursen.
"For the talk, we expect to share our experiences regarding Ember Sword," Laursen continues, discussing how developers can work to entice new users.
"How can we better communicate why Blockchain and NFTs are important – and a great match for game development!"
NFT Fracturing and link to the past?
While there are projects that allow for the items to transition from centralized to ERC721, but few that actually allow for players to become stakeholders in individual assets.
Aakil Fernandes, speaking on behalf of GuildCrypt discusses just how fracturing digital assets can really open up the prospects of item sales to mainstream gamers, no matter how much they cost.
Networking and collaboration
One of the fundamental phrases for the blockchain space and projects within the space is collaboration. And for the founder of CryptoKaiju, Oliver Carding, this is what NFT NYC represents to him and the project.
"NFT NYC personally excites me, as it's the only one of its kind that is dedicated to tokens in blockchain," Carding continues.
"We communicate a lot with others in the space, but to strike up conversations face-to-face allows us to work more effectively at collaborating in the future, which is what we really hope for."
NFT NYC is an interesting debut for the So Couch and Ember Sword team, hitting ground in the US for the first time.
"NFT.NYC marks our first official event in the United States, and what better place to start out than the Playstation Theater in Times Square, New York. We hope to meet a lot of new faces while we're there."
---
And continue the discussion in our Telegram group and don't forget to follow BlockchainGamer.biz on Twitter, Facebook, YouTube, and now on Discord!