Why Equiti Games is aiming higher than being the 'Steam of blockchain games'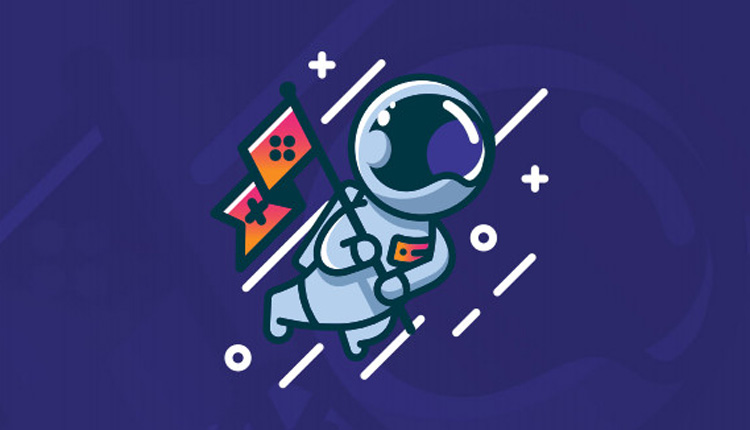 CEO Tony Caputo on empowering game resales
It's traditional whenever talking to a blockchain game distribution outfit to hear the term "Steam for blockchain games".
We're using blockchain features to go to the next level.
Hence it's refreshing when CEO of New York-based Equiti Games Tony Caputo says "We're not trying to be the Steam of blockchain games".
Of course, this isn't to say Equiti won't be doing some Steam-like things when it comes to the discovery and sale of PC games.
"We're using blockchain features to go to the next level," Caputo explains.
"We're creating a foundational licensing infrastructure that will enable developers to sell their games and embrace the resale market, as well as empowering other businesses to sell games."
Resetting game resale for the future
Put this way, Equiti is looking to shake up the business model of games; giving developers the power to control the lifecycle of their products, as well as giving players much more flexibility in terms of ownership, and widening the entire retail funnel.
And, at the heart of the disruption, is reselling games.
"With physical games, retailers like Gamestop enabled gamers to get some money for their old games, but developers always hated it; it was taking money from their pockets," Caputo says.
"Using Equiti, they can set up how their games are resold in terms of the revenue cut. They could even release limited edition versions of a game; sort of an ERC721 approach."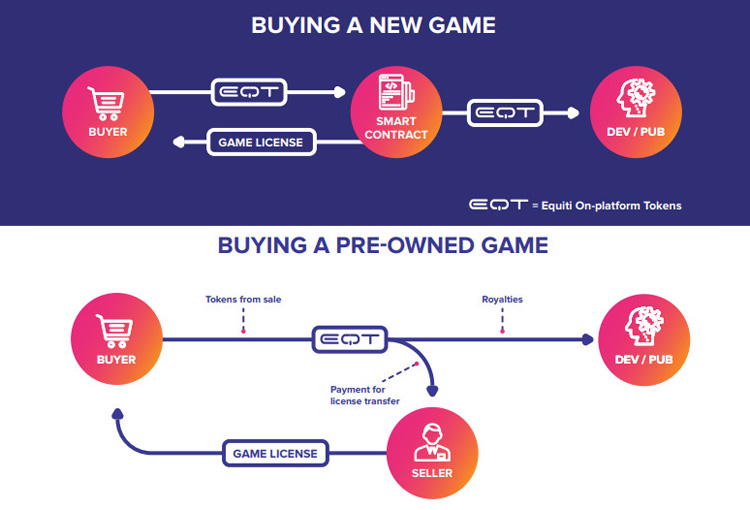 Dutch indie tinyBuild is a pilot partner, ensuring what's being developed actually meets the needs of developers. Famously it detailed the problems it was having with game keys being fraudulently sold and resold in 2016.
"Equiti Games' open licensing framework would allow us to replace the gray market with a realistic secondary market connecting developers directly with their customer," says tinyBuild's Luke Burtis.
"The platform also give us access to the marketing analytics we need to build a deeper relationship with our fans and grow our community."
Building a product, raising funds
Running on the Ethereum blockchain (although open to other opportunities), the Equiti's platform is currently in development with its MVP expected during Q4 2018, version 1.0 in Q1 2019.
Fundraising is also ongoing with a private presale to be followed by open presale and public ICO later in the year.
"We didn't want to launch an ICO on the back of a whitepaper," Caputo explains.
"The institutional investors we're talking to like the fact we've got a product. That work is now paying off."
You can find out more from the Equiti Games' website and also check out the whitepaper.
And continue the discussion in our Telegram group and don't forget to follow BlockchainGamer.biz on Twitter, Facebook and YouTube.