How Tenfold Protocol helped HyperDragons increase arena sizes 64-fold while reducing gas costs 95%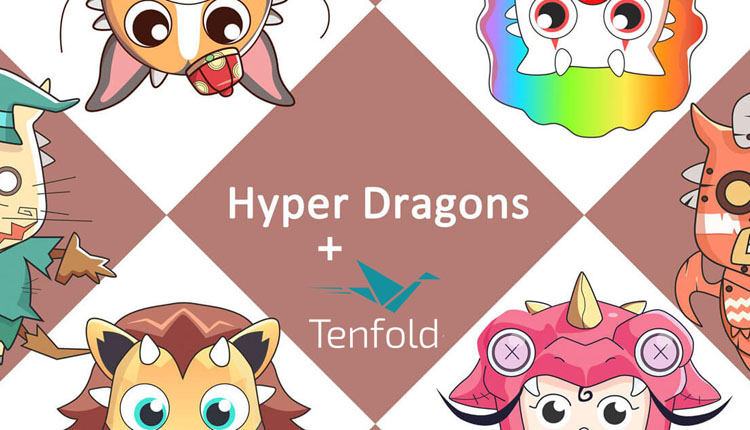 Battle arenas now powered by Tenfold Protocol
Ethereum game HyperDragons has significantly scaled its gameplay by integrating a new protocol from blockchain company Tenfold Protocol.
Previously HyperDragons' battle arenas were limited to 32 concurrent players per battle. However, using Tenfold's technology, this has increased to 2,048.
Using Tenfold Protocol, HyperDragons increased its battle arenas from 32 to 2,048 concurrent players.
Additionally, the game can now host more battles per day, up from a handful to several hundred.
Following this successful integration, HyperDragons' developer Mixmarvel will be extending use of the protocol to the game's Castle War feature.
It will also be using it within future games such as shooter Ground Hunter.
"With Tenfold, our blockchain in-game experience has the potential to rival the traditional game user experience. HyperDragons is just the beginning of Tenfold and Mixmarvel 's relationship – all upcoming Mixmarvel games and the community will be powered by Tenfold," said the Chinese developer's co-founder Yiyi He.
Faster, easier, cheaper
Tenfold CEO Derek Chiang also points out that the protocol – "a layer-2 scaling solution" – enables game developers to incorporate more interesting gameplay, more easily.
"HyperDragons was originally coded in Solidity but using our tools meant Mixmarvel could use Javascript," he explains. "Tenfold Protocol supports any programming language."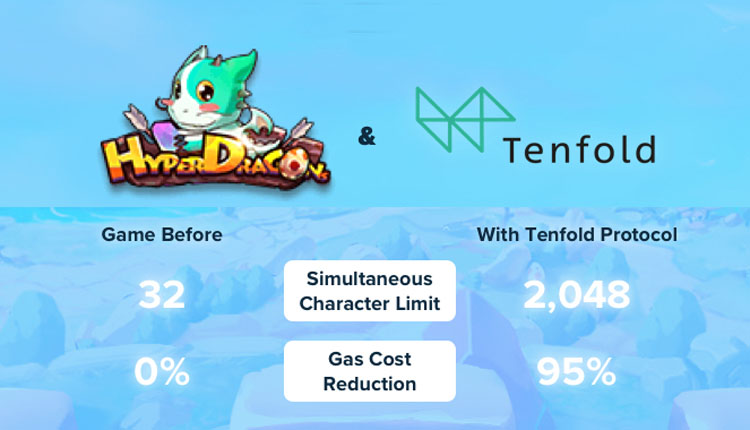 In terms of how it works, using the technology means HyperDragons' arena gameplay now runs off-chain, with actions that need to be saved to the Ethereum blockchain batched together. This process can handle many thousands of actions.
And, of course, this saves a lot of gas. In the case of HyperDragons, which moved each battle turn off-chain, the Tenfold-enabled game saved up to 95% of gas fees.
In order to run the system, Mixmarvel is currently running the decentralized validator nodes required for HyperDragons to operate on the Tenfold Protocol. But over time, as the technology develops, it will move to a more open validation network.
Chiang says Tenfold will also be used by more general consumer applications.
"Blockchain games are our first target because what we offer solves their technical problems," he says.
For this reason San Francisco-based Tenfold expects to onboard more game developers; Chiang reckons 5-10 over the next six months. Eventually, however, there will be a self-serve option similar to how non-blockchain coding services such such as Twilio and Stripe operate.
You can find out more from the Tenfold Protocol website.
And continue the discussion in our Telegram group and don't forget to follow BlockchainGamer.biz on Twitter, Facebook and YouTube.