F1 Delta Time's first NFT car auction completes at $110,743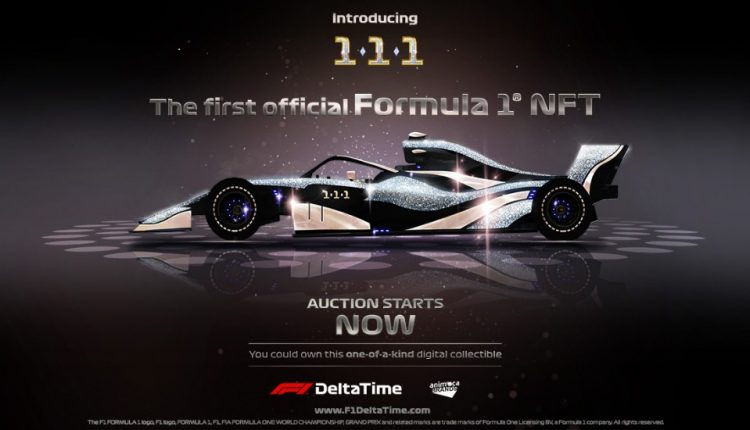 Last minute bidder snatches victory
In a dramatic auction on the OpenSea marketplace, Animoca Brands' sold the first NFT car from its official F1 game Delta Time for 415.9 Wrapped ETH, worth $110,743.
The drama came late given that two bidders – 'robertwhite' and 'Steve321' had spend a couple of days taking the auction from under $5,000 to what looked like its peak of $92,000.
'Steve321' had bid the maximum 300 WETH in their wallet, before 'robertwhite' replied with their max 360 WETH.
'Steve321' then exchanged some ETH for additional WETH, bidding 396 WETH and taking the total to over 100,000.
They must have assumed the prize was there, only for an anonymous first time bidder (with 534 WETH in their wallet) to snatch it away.
Basic analysis of the auction bids and the participants' wallets demonstrates that several well-financied individuals had create wallets and funded them with WETH for the express purpose of bidding on this item.
Further details of the F1 Delta Time game, which mixes multiple NFT collectibles and reflects the real-world performance of F1 teams and drivers are expected to be released shortly.
Find out more details at the F1 Delta Time website.
Join us at Blockchain Games Connects Hong Kong – 17-18 July 2019.
And continue the discussion in our Telegram group and don't forget to follow BlockchainGamer.biz on Twitter, Facebook, and YouTube.