Atari VCS to become the world's first blockchain gaming console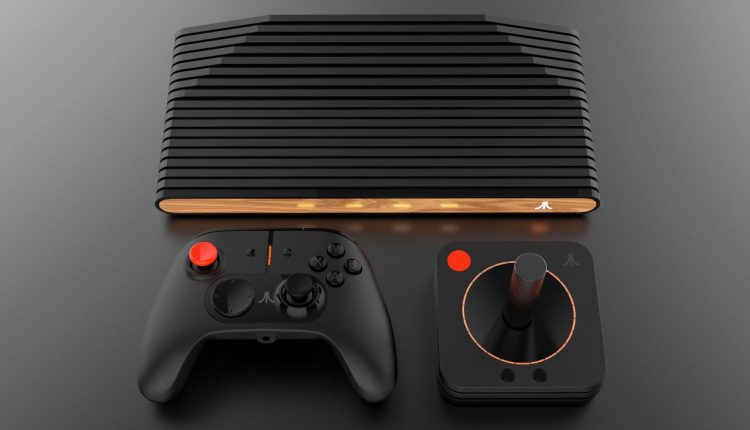 In a very interesting press release, it appears that Atari's much-delayed VCS console is getting blockchain games. 
A reimagining of the classic Atari 2600 console, the VCS is a $400 retro console featuring more than 100 old games, plus the ability to run current PC games.
Coming soon
Launched on crowdsourcing platform Indiegogo back in 2018, raising over $2.3 million in the process, the project has since been criticized for delays. 
Indeed, the current release date on Indiegogo is listed as March 2020. Atari now says the first wave of backers will get their devices in October 2020.
As for the blockchain element, that's detailed in a press release from Atari and Animoca Brands which mainly deals with Animoca licensing classic IP from Atari for deployment on its HTML5 gaming platform and the Quidd collectibles mobile app, including with the addition of NFTs. 
These games include the likes of Pong, Asteroids, Breakout, Missile Command and Centipede. 
But, as part of the deal, Animoca also gains the right to be the "exclusive provider of blockchain content globally for the Atari VCS console" which will make the VCS, "the world's first dedicated blockchain gaming game console".
Animoca Brands will also have non-exclusive distribution rights for two years to sell the Atari VCS console in Asia (excluding Australia and New Zealand). 
The total value of the deal is up to $4.5 million, which Animoca will pay to Atari in its shares, although this amount will be recoupable against the royalties Animoca will pay to Atari for using its IP.
---
Check out our Top 50 Blockchain Game Companies list here. 

And continue the discussion in our Telegram group and don't forget to follow BlockchainGamer.biz on Twitter and YouTube.