Guild of Guardians taps into esports with NRG collaboration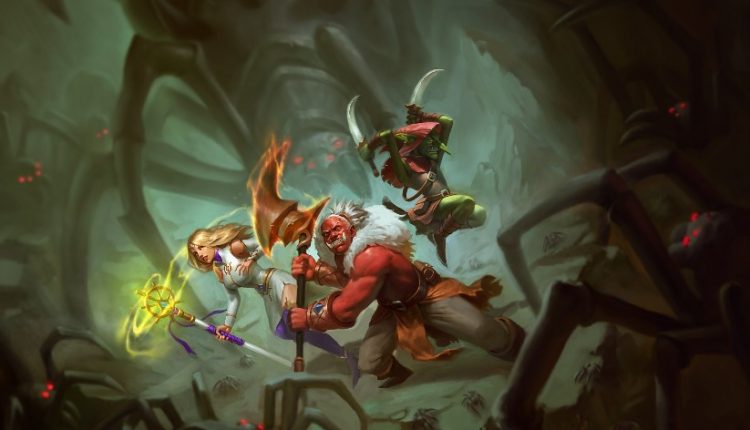 Mobile RPG Guild of Guardians has announced the launch of new NFT collectibles in partnership with LA-based professional esports organisation NRG Esports to tap into the unexplored esports market and bolster fan engagement.
The partnership will mark the release of the NRG X Guild of Guardians hero, an in-game NFT playable character. Users will be able to buy the hero in the next founder's NFT sale. One lucky buyer will also get the chance to own an extremely rare Mythic version, of which only one will be produced.
The collaboration will also see the world-exclusive launch of NRG's first-ever NFT collectible, a tradable piece of digital art commemorating its monumental success across gaming championships in recent years.
Two Kings
Founded by Sacramento Kings co-owners Mark Mastrov and Andy Miller in November 2015, NRG has evolved into one of the most renowned esports organisations in the world, claiming significant investment from some of the biggest names in the sporting arena including Shaquille O'Neal, Jimmy Rollins and Alex Rodriguez.
NRG represents some of the most popular and competitive teams across Fortnite, Rocket League, Apex, Call of Duty and Overwatch, with multiple championship wins across numerous titles. The firm boasts an impressive fan base, with content channels reaching over 34 million unique views per month cultivating over 118 million fan engagements.
As part of the collaboration, Guild of Guardians will gain access to NRG's fanbase, enabling the game to tap into a highly engaged demographic. Meanwhile, the partnership will allow NRG to take fan engagement to the next level by providing fans with a new and innovative way to interact with and potentially profit from their favorite teams. Introducing exclusive, collectible NFTs to fans also unlocks further monetisation opportunities for NRG.
This is the future
Derek Lau, game director for Guild of Guardians said, "The rise of digital ownership is a huge indicator of what the next stage of the evolution of gaming and esports fan engagement will look like. Following the lead of organisations like NRG, we expect more and more esports brands to offer exclusive, collectible NFTs to their fans – not just to provide them with a new way to engage with their favorite teams, but also to deliver unique and blended digital and physical experiences."
Connecting esports and NFTs opens up the opportunity for gamers to turn their passion into real, tangible benefits.
Andy Miller, CEO and Founder of NRG Esports said, "We're excited to be finally crossing into the NFT sector. The introduction of tangible, ownable in-game items, fan collectibles and merchandise is a genuine game-changer for the esports sector and we're proud to be at the forefront of this shift."
Find out more at the Guild of Guardians website.