Blankos' $300 Burberry NFT sells out in 30 seconds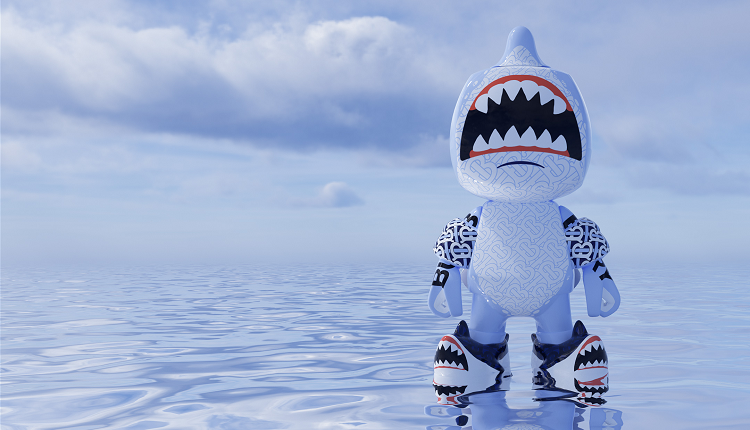 Update: Sharky B – the Burberry-branded NFT in Blankos Block Party – sold out within 30 seconds of launch. There were 750 units available and users could buy a maximum of four. The NFT is now selling for at least $1,000 on the game's marketplace.
The Burberry-branded Jetpack NFT (1,000 units and $100) also sold out quickly. The other accessories aren't supply limited and will be available until 25 August.
---
The latest crossover event from Blankos Block Party launches 11 August with the free-to-play MMO from US developer Mythical Games releasing various NFTs with fashion label Burberry.
As part of the drop, Blankos will release the Sharky B Blanko – a limited-quantity Blanko – and one limited-quantity accessory, as well as two time-limited accessories featuring Burberry's new TB Summer Monogram.
Sharky B will cost $300 and be limited to 750 units, while the Jetpack will cost $100 and there will be 1,500 units. The Pool Shoes and Arm Bands will be available for two weeks, unlimited supply, priced at $50 and $25 respectively.
This Blanko and accessory release is part of Burberry's B Series, which has frequent drops including this Summer edition. The prints on the Sharky B Blanko and Burberry accessories are a celebration of Burberry's TB Summer Monogram collection.
An enthusiastic update on the Blankos website tells us that, 'This is to date the biggest drop we've ever done, with the biggest brand we've ever worked with'. We were tickled by the statement that, 'Burberry and Blankos are changing the landscape of fashion, NFTs, and gaming'.
The Burberry Blanko and accessories will be released via the in-game and web stores on August 11th at 3PM PDT. You can read more details here.