Soccer Manager partners with blockchain startup Chimaera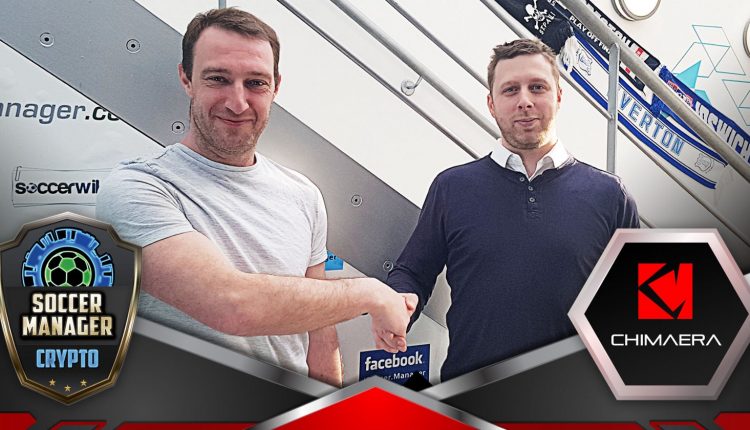 Play-to-earn game aims to make the freemium model obsolete
The world's self-proclaimed first blockchain gaming platform, Chimaera, is working with Soccer Manager to develop a soccer management game on blockchain technology.
Soccer Manager Crypto sees players compete for cryptocurrency, which can then be traded for real-world cash. The blockchain-based approach allows players to have complete ownership of their football credits, players, stadiums and in-game assets. All assets can be transferred, traded, or sold, and gamers can experience a real football transfer market.
Freemium is obsolete
The Chimaera blockchain acts as a decentralised gaming backend that is scalable, secure, and reliable. The company believes that, 'Play-to-Earn gaming will make freemium gaming as we know it obsolete. Players are no longer burdened to keep shelling out money the further they progress in a game. The opposite is true- the more they play, the bigger the earnings'.
The team behind Chimaera are the original creators of the first blockchain games in 2013, Huntercoin and Chronokings. Founder Andrew Colosimo said, "The Chimaera team is excited to be working in collaboration with Soccer Manager on their next title. Together, we will demonstrate the potential of blockchain gaming and the Chimaera platform to the community. This will be a new experience you won't want to miss".
The beautiful bitcoin game
Soccer Manager has tens of millions of downloads on Android and iOS since 2004. Soccer Manager Crypto will work just like older versions of the game. In-game players have upkeep and needs that must be addressed while you expand your stadium and grow your fanbase.
League matches take place twice a week, with each match being determined over the course of 60 to 90 minutes. Friendly matches and tournaments, however, can take place at any time. Players challenge opponents directly and compete for SMCs (Soccer Manager Coins).
CEO Andrew Gore said, "We've been wanting to build a blockchain soccer manager game for some time, but have never found a suitable blockchain platform to host it on. After a lot of research, we came across the Chimaera project. Chimaera has been at the forefront of blockchain gaming for several years. And we knew right away they would be a perfect partner."