Parody on NFTs as J.D Candidate sells… nothing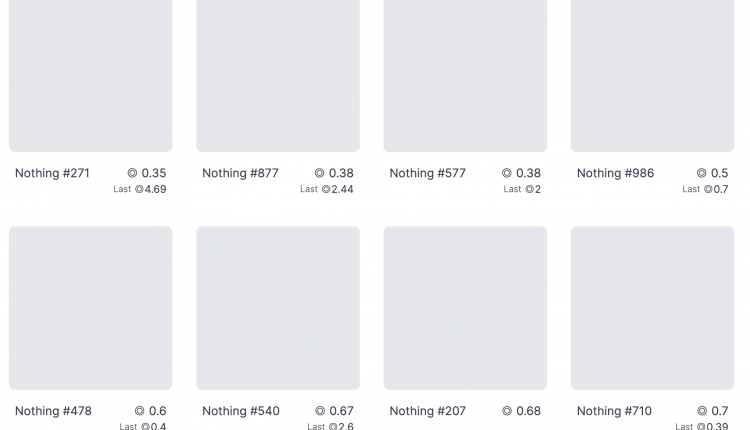 Non-Fungible Tokens have proven themselves a red hot market for investors and players. But the challenge comes from where utility ends and simply novelty begins. For one particular range of 1,000 jpegs, known as 'Nothing NFT's', the lines have been proven blurred. How so? The entire collection sold out for 5 seconds, and have since seen their ROI skyrocket by 17,900%.
The end result? Well, according to the NFTs creator – James McLaughlin – they've managed to bring in a hefty sum for being 'nothing':
"I sold the initial offering at a price of $2.5 per (minimum possible). They now trade for a minimum of about $200, after peaking at $900 the day after launch. "Nothing #0″ sold for $1200, a ROI of 49,700% in a couple of days for that buyer."
In total, the Nothing collection has led to the creation of a primary market worth $250,000 and a secondary of over $400,000.

While standing as an act of parody on the NFT market, it's proven to be a lucrative one for McLaughlin.
"Evidently, I could have charged more on the initial offering, but I knew the golden goose is the 3% royalty in perpetuity on all sales, which is instantaneously deposited in my wallet via smart contract."
You can check out the full 'Nothing' exhibit right here.
Read more about McLaughlin's NFTs here.
And continue the discussion in our Telegram group, and don't forget to follow BlockchainGamer.biz on Twitter and YouTube.