MetaSoccer raises $1.8 million in private funding round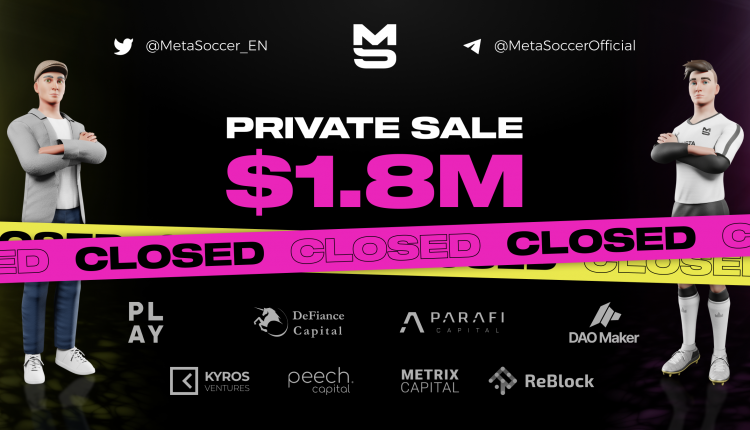 MetaSoccer, the digital fusion of soccer and blockchain, has gotten a further ringing endorsement as it raises $1.8 million in its private funding round. In an announcement from the team's blog, the funding round was spearheaded by an extensive list of private venture capital:
"This remarkable number was achieved with crucial contribution from Play Ventures, DeFiance Capital, ParaFi Capital, DAO Maker, Kyros Ventures, Peech Capital, Metrix Capital and ReBlock."
While the funding itself goes a long way to support the game's further development, the combined expertise of these funds will come in handy, according to the MetaSoccer team. With some of these investors bringing with them technical blockchain knowledge and experience in the gaming space – the private round makes the game and team a more sure bet for investors.
MetaSoccer kicks off Youth Scout Public Sale
Along with its successful funding, the MetaSoccer team has also announced the start of its first public NFT sale – known as the Youth Scout Ticket Pre-sale. Starting on 25th November from 17:00 UTC, players will be able to buy tickets via their own marketplace.
Totalling 1,100 tickets, participants will only be able to buy a maximum of 11 NFTs and is taking place on the Polygon Network. Players will also be able to redeem any tickets they buy during the sale for unique Youth Scout NFTs once they are minted in January.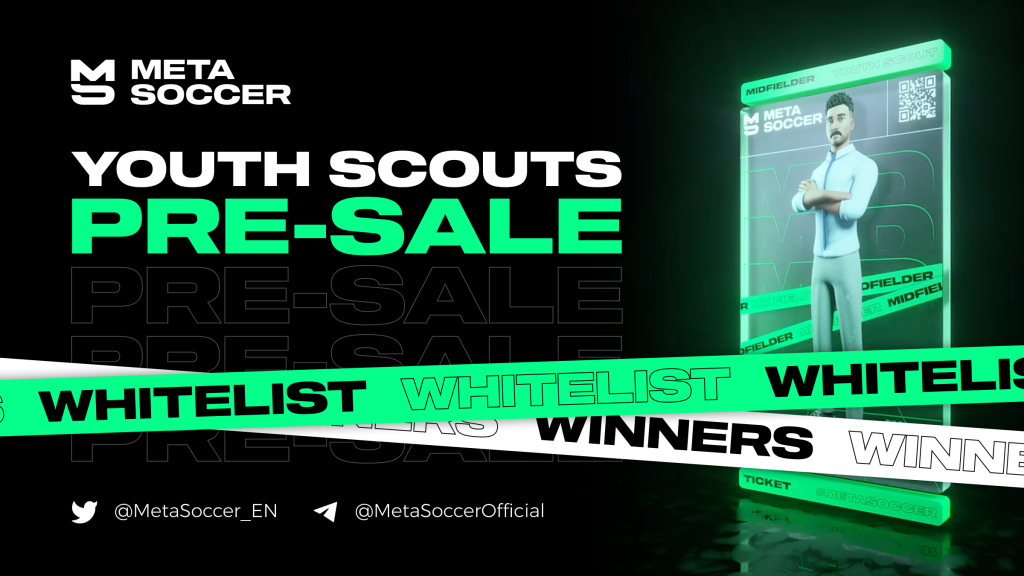 In order to participate in the sale, players will need to apply via the whitelist here.
Learn more about MetaSoccer by visiting its website here.
And continue the discussion in our Telegram group, and don't forget to follow BlockchainGamer.biz on Twitter and YouTube.