AR company Anima and street artist Demsky team up with Polygon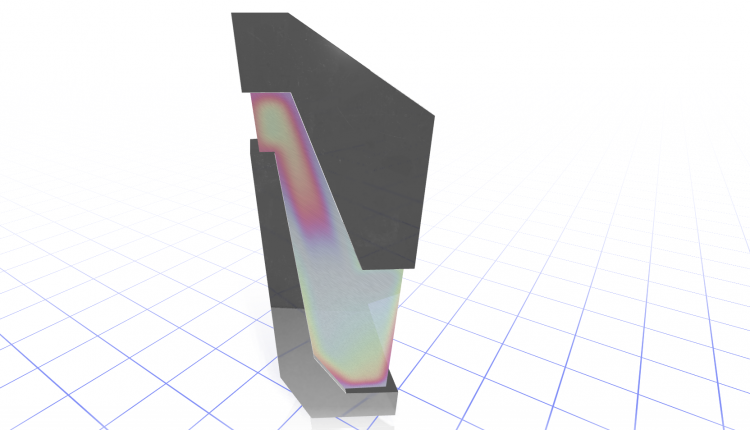 Augmented Reality project Anima and street artist Demsky have teamed up with the blockchain protocol Polygon for the launch of the geotagged, AR NFT art sculptures, dubbed 'Mirror'. As part of the team-up, the Mirror sculptures will be launching exclusively on the Polygon network.
Polygon Studios, the gaming and NFT arm of Polygon, have built up a strong track record in the space; having invested in Anima, joining Coinbase Ventures, Not Boring Capital, Flamingo DAO, HashKey, Divergence Ventures, Magic Ventures, among other investors.
We had previously covered Mirror: serving as a unique experience for its community. NFT owners will be able to re-shape and transform their digital assets based on how many unique locations they visit.
"Mirror owners will join a community of explorers, transcending physical and digital boundaries in a blended reality across the real world and the metaverse." Alex Herrity, cofounder of Anima continues.
"Our vision is to inspire and enable creative projects that bridge physical and digital realities, changing and complementing each other in real-time. There is nowhere better than Polygon for our work."
Leveraging the Polygon network, these unique physical and digital experiences would be made more accessible, thanks to the protocols lower gas fees, sustainable architecture and efficiency in completing transactions.
Steven Bryson-Haynes, VP of Business Development, NFT & Gaming at Polygon Studios, said: "Augmented reality is still a relatively unexplored aspect of the NFT metaverse, but we believe it will be one of its most important dimensions in the future. When our advisor and metaverse expert Matthew Ball introduced us to Anima and the team there showcased their vision and the technology they've built, we were immediately excited. It forms part of an intelligent vision for creator-driven augmented reality that we see as a model for how this technology is going to develop and grow."
For more information about Anima and the Mirror project, check out some of our coverage or visit the website.
And continue the discussion in our Telegram group, and don't forget to follow BlockchainGamer.biz on Twitter and YouTube.